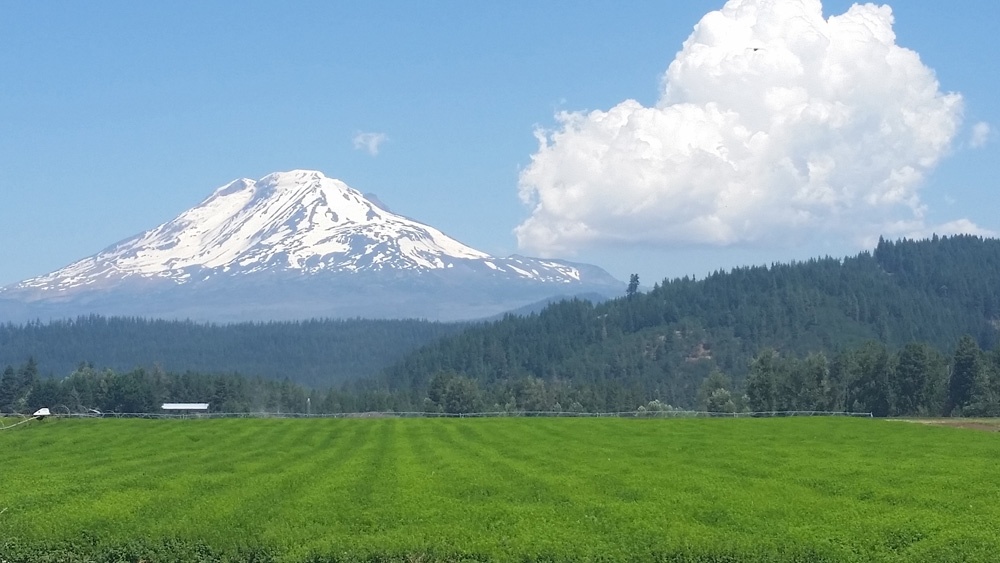 With summer now over, I can say with certainty that it was a really hot year and that the heat had an effect on crops for better or for worse. Farms with plenty of irrigation fared quite well. Native species with plentiful wild populations might be in for several weeks of zero rainfall, but most are adapted to drought conditions. Crops like Basil and Cilantro that bolt into flowering stage as soon as the temperatures reach the high 90s didn't put on much growth, but the quality looks and smells great. Others such as Mint and Oregano are faster growing and carry more potent essential oil from that prolonged summer heat.
Workers start out to the fields at the crack of dawn, kick off their boots for a siesta in the afternoon shade, and finish irrigation chores in the evening. Everyone is using water very wisely and keenly aware that our most precious resource is indeed finite.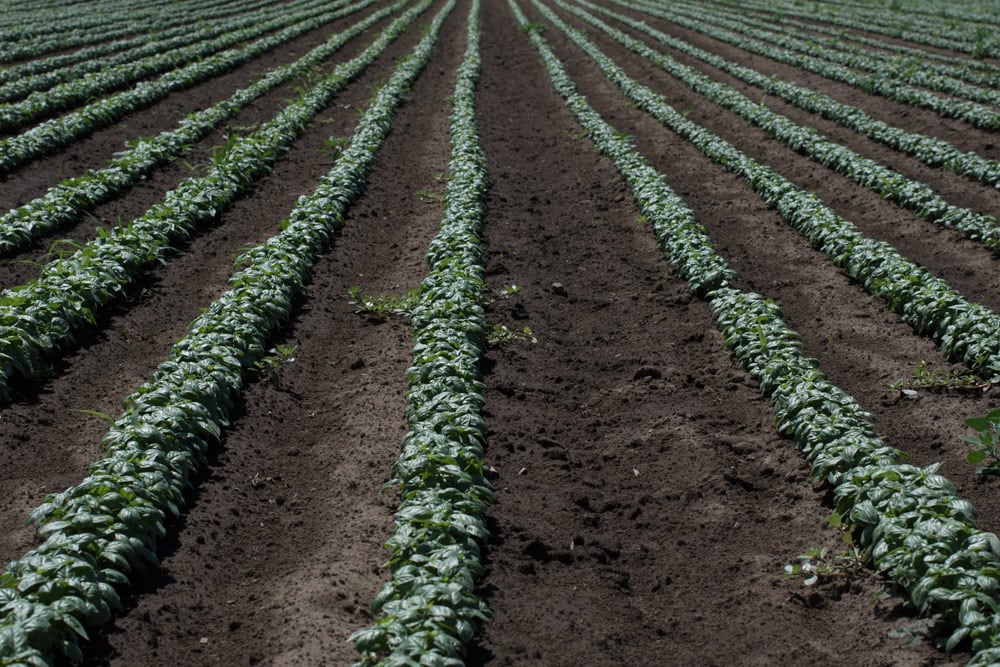 In water scarce climates, priorities were made early in the dry season to allocate enough water for the most important crops. Some fields have been left fallow, plowed up, or replanted with a crop that demands less water. Root harvest might be cut short or postponed this fall because of the large volumes of water required to remove the dirt. Hopefully, heavy rain will alleviate that worry, but only time will tell...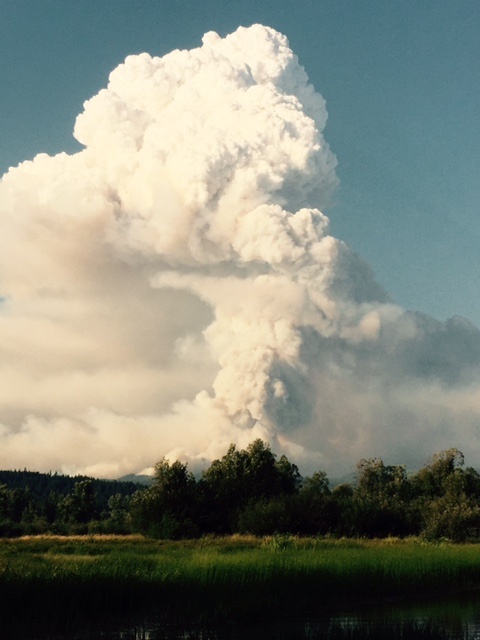 With a fervor of activity on the farm, problems of over-watering can go unnoticed. Foliar disease and root rot can be introduced. Just because leaves are wilting, that doesn't mean the soil is parched. Vital nutrients can be leached from the top soil if too much water is applied repeatedly. On the contrary, drying becomes much easier and faster, to the point that a crop can be over dried. If the moisture content is completely zapped from leaf material, it becomes very brittle and will crumble into powder, a big problem if powder is not the desired product.
As countless wild fires rage in the surrounding mountains and hills, the billowing smoke fills the sky. Without winds to carry it out of the valleys below, we won't know how the season has affected crops until the air has cleared and rains return. For now though, the harvest looks exceptional.
____________________________________________________________________________________________________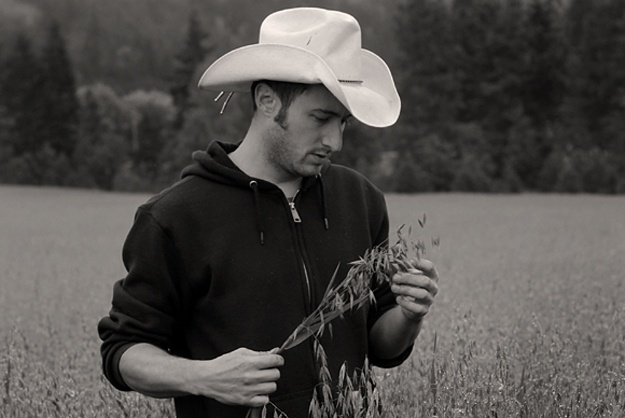 Nate Johnson is our Farms Manager of the Americas, bringing a lifelong background in organic farming, especially in the production of dehydrated herbs and spices to Mountain Rose. Growing up at the base of Mount Adams, his life has revolved around agriculture and the outdoors – mainly perusing extreme sports and a country lifestyle. Nate also enjoys multicultural activities with Spanish as his second language.