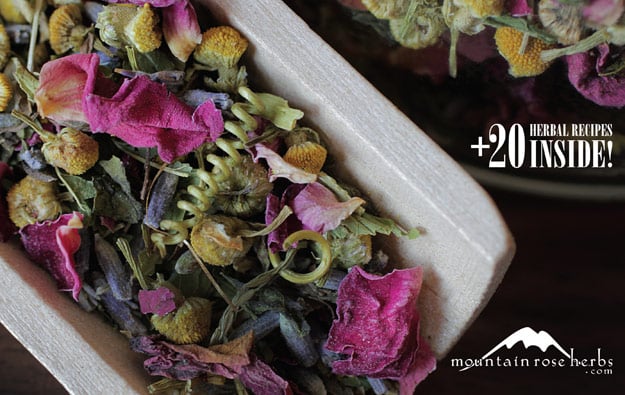 Our new catalog for Autumn 2014/Winter 2015 has arrived!
As cool weather draws us near the hearth, we're crafting gifts for the holidays, baking treats, and making medicine from this year's bounty. We've filled these pages with new recipes like vegan gluten-free White Chocolate Coconut Bark, Rosemary Mint Elixir, and Herb Roasted Chickpeas, as well as unique homemade gift ideas, herbal profiles, and new products.

As always, we print on post-consumer waste paper with eco-friendly inks so you can recycle the cover and compost the rest, although we hope you'll keep it around for a bit or share it with a friend. You can also view the catalog online by clicking here!
Want a FREE copy all for yourself?