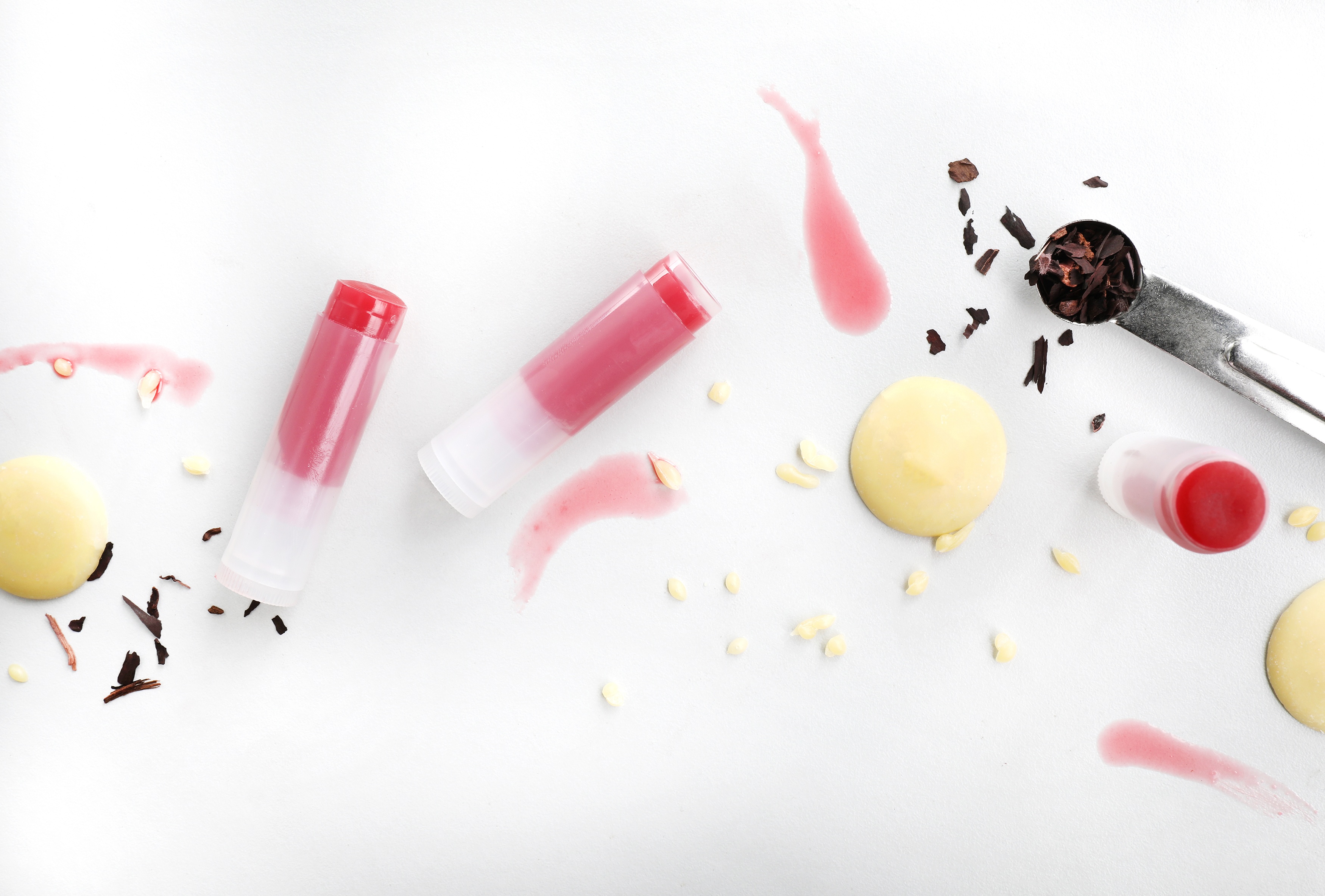 Many of us
au naturale
gals and guys forgo sticky chemical laden lipstick for a nice
homemade lip balm
. And while I love that
lip balm
helps to keep my lips hydrated and smooth, sometimes I crave a small pop of color. Thankfully, it is surprisingly easy to make a gorgeous red tinted lip gloss with a few simple
ingredients
.

While this recipe won't color your lips like traditional lipstick, it will provide a silky shine with a natural pink to red hue that will make your lips look and feel fantastic. I used organic geranium essential oil in this recipe to impart a lovely rose-like scent. However, if floral isn't really your thing I recommend trying peppermint, sweet orange, or lavender essential oils.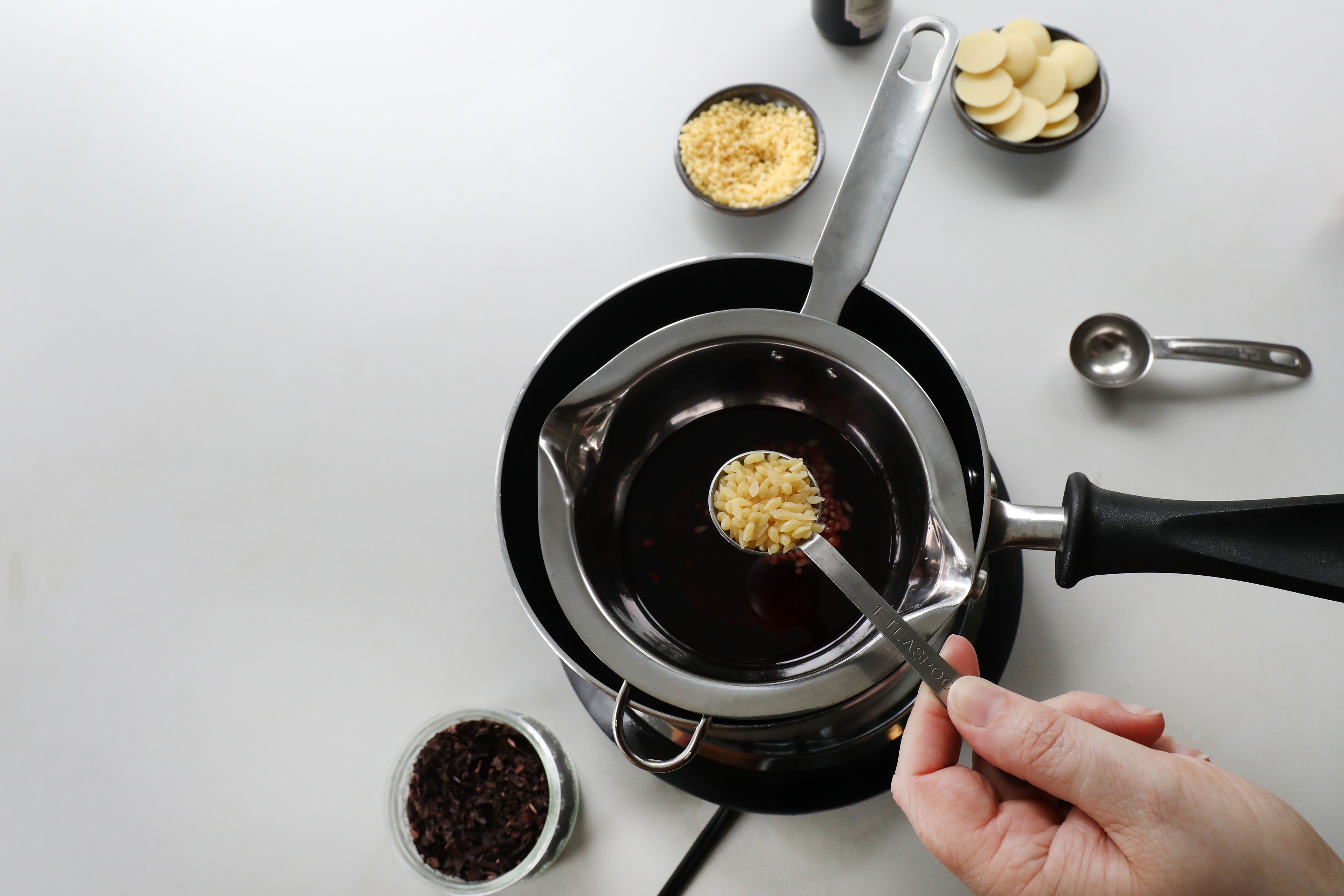 DIY Tinted Lip Gloss
Yields 12 lip balm tubes.
Ingredients
Directions
Combine beet root powder,

cocoa butter

,

beeswax

, and

macadamia nut oil

in double boiler, heat lightly, and stir until melted together.

Remove from heat and stir in essential oil and vitamin E oil.
Immediately pour the mixture into lip balm tubes or clear glass jars.
Allow to cool before capping.
Pro Tips
Rubber-banding lip balm tubes together is a great way to keep them steady.
Pouring too quickly will cause air pockets to form in lip balm tubes, so take your time.
If your tubes develop air pockets, wave a hair dryer or heat gun around the pocket to melt the lip balm and fill the pocket. Be sure to keep your heat source moving—you don't want to melt the tube.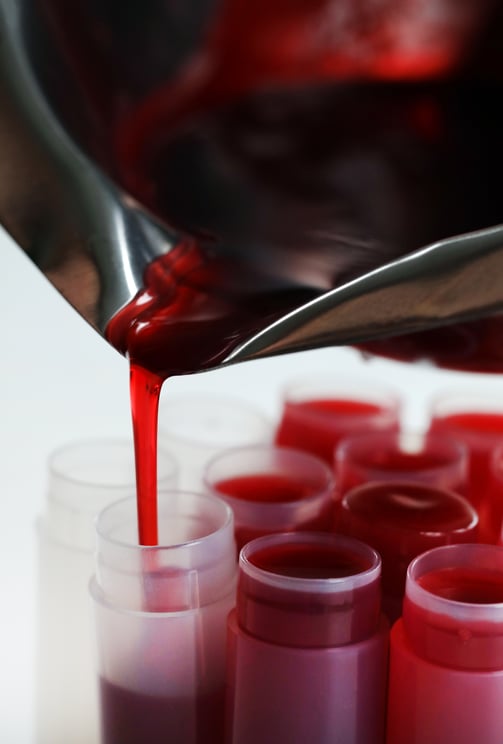 Looking for more DIY lip balm recipes?
You may also be interested in: