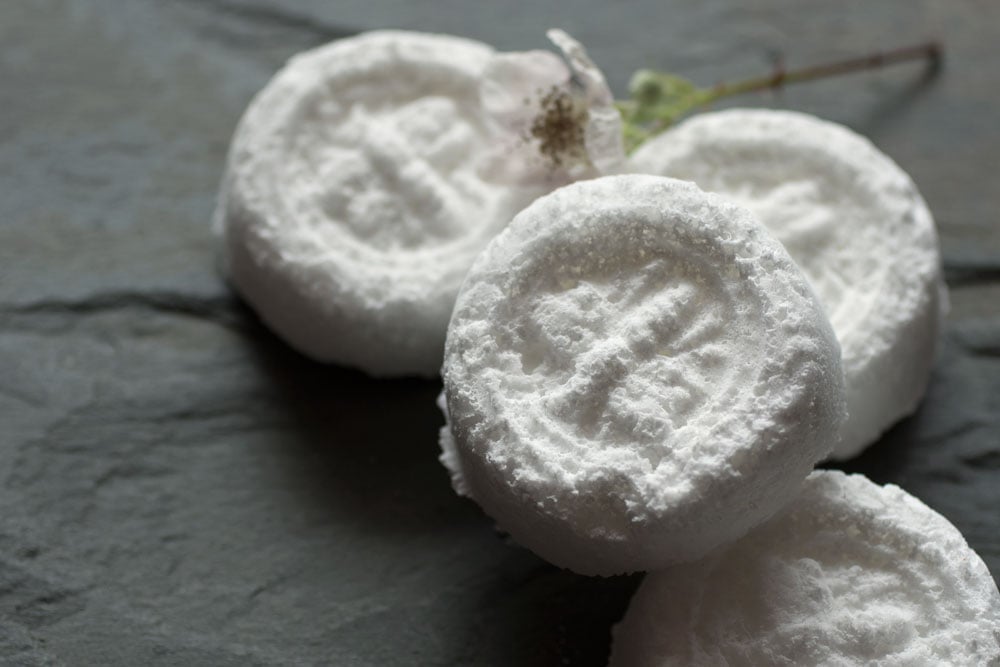 While many of us may be trying to cut synthetic chemicals from our cleaning regime, there are a few areas in the house where it can be tough to feel confident with homemade cleaners. The bathroom is one such room for me. While these toilet bombs may look cute and adorable, they really pack a punch and have become a staple in my household!
The Baking Soda, Borax, and Citric Acid make this a powerful little toilet bomb recipe, and the essential oils add a clean scent!
To use, drop one bomb into the toilet bowl and allow to fizz and dissolve. Scrub and flush. You don't have to restrict their use to just the toilet, either! You can drop one in a bucket of water and use as a surface cleaner, use one in a sink of hot water to freshen kids' toys, or plop one in hot water to make a solution that will let your tub or shower sparkle. They are great all-purpose bundles of magic to have on hand!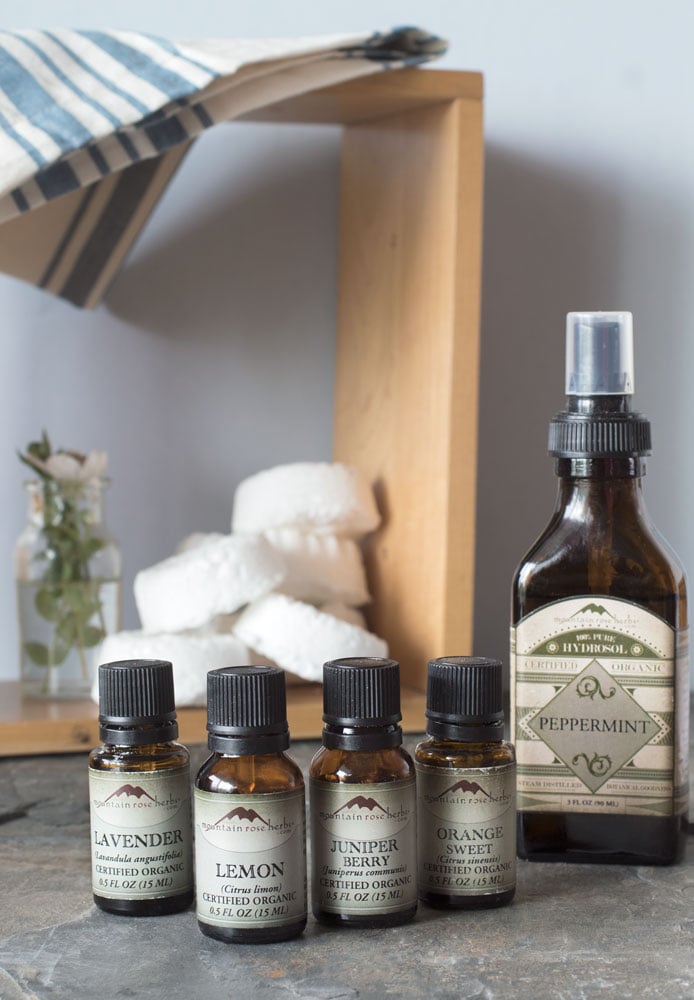 Fresh Citrus Toilet Bombs
Ingredients:
Directions:
Note: Mix in a well-ventilated room. You may also want to wear a mask while mixing if you are sensitive. Please keep out of the reach of children and pets!
Using a wooden or non-reactive spoon and a glass or stainless steel bowl, c

ombine Baking Soda, Citric Acid, and Borax.
Stir to combine.
Add 20 drops of lemon essential oil and stir well.
Repeat with each essential oil, adding the drops and stirring well after each addition.
Spray about 5 spritzes or pumps of hydrosol into the mix and stir well.
Add a little more hydrosol and stir. (You will want to do this a little at a time, as the liquid will cause the mixture to fizz and liquefy if you add it too quickly.)
Continue adding hydrosol to the mixture until it is just damp enough to pack together.
Pack into a soap mold, ice cube tray, or another type of mold you have on hand. The mixture will puff up a little once it's in the mold, so allow a little room for this.
Let dry for several hours or overnight.
The bombs should pop out easily.
Store them in a lidded jar, plastic bag, or other airtight container until ready to use. We like to use these glass pantry jars the best!
Feel free to experiment with other essential oils or hydrosols: Peppermint, Rosemary, Sage, Bay Laurel, Grapefruit, Cinnamon and Geranium essential oils would all be great options and Rose, Lemon Balm, Lime, and Rosemary hydrosols would be nice to use too!
You may also enjoy: