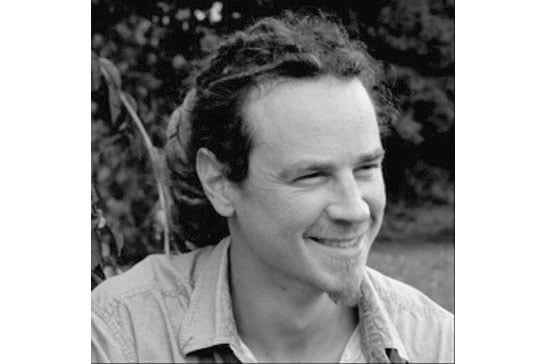 We are so excited to partner with Guido Masé of Urban Moonshine to celebrate herbal remedies for the men in our lives! Just in time for Father's Day, we'll be hosting a chat on Twitter covering a range of topics like male tonic herbs, herbal body care and hair tips, andropause, nutrient considerations and herbal supplementation, prostate health, aphrodisiacs, athlete's herbs, and much more, plus a general Q&A! All are invited and welcome to participate in this herbal info sharing chat.
Guido Masé is a clinical herbalist, herbal educator, and garden steward specializing in holistic Western herbalism, though his approach is eclectic and draws upon many influences. Guido works clinically and teaches at the Vermont Center for Integrative Herbalism, holds the position of Clinical Herbalist on staff at Urban Moonshine, is a professional member of the American Herbalists Guild, and is a part of United Plant Savers and the American Botanical Council.
Men's Herbal Health Chat with Guido Masé
Wednesday, June 12th 2013
5:30pm to 6:30pm PST
Twitter #mensherbs
If this is your first time participating in a chat on Twitter, here's what you'll need to do:
* Create an account on Twitter.
* Follow @MtnRoseHerbs and Guido @herbalist
* Use the hashtag #mensherbs at the end of your message (called a Tweet) to join the talk. Hashtags are simply keywords preceded by a hash symbol ("#") that makes them both searchable and linkable on Twitter. Clicking on and using these hashtags will help keep our chat organized and easy to follow.
* Hit reply to make a response and remember to add the hashtag.
Twitter Chat Prizes!
During the chat, Mountain Rose will select 3 winners at random to receive one of these special gifts: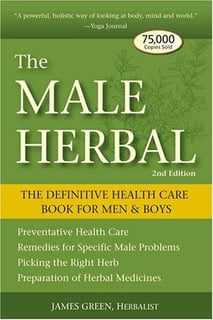 Prize #1: The Male Herbal by James Green outlines the medicinal uses of numerous herbs for male-specific issues, while emphasizing prevention and health rather than illness. This trusted herbal handbook, specifically for men and boys, covers physical and emotional health and is organized alphabetically by herb for easy reference with recipes.

Prize #2 - Happy Man Tea is our all around tonic and balancer just for men! A tasty and healthy decoction created for Dad's general health. Contains: organic Dandelion root, organic Eleuthero root, organic Burdock root, organic Marshmallow root, organic Hawthorn berry, organic Fennel seed, organic Nettle root, organic Oatstraw, organic Saw Palmetto, and organic Stevia. We will also include a Make Tea Not War mug and tea strainer!

Prize #3 - Who doesn't enjoy a little pampering? Enjoy a warm and woodsy salt bath soak with our Woodland Bath Salts. A wonderful way to relax overworked muscles and refresh after a long hike, strenuous exercise, or a day spent working in the garden.
* * *
Join us this Wednesday evening on Twitter with questions ready for Guido and herbal recommendations to share for a chance to win!