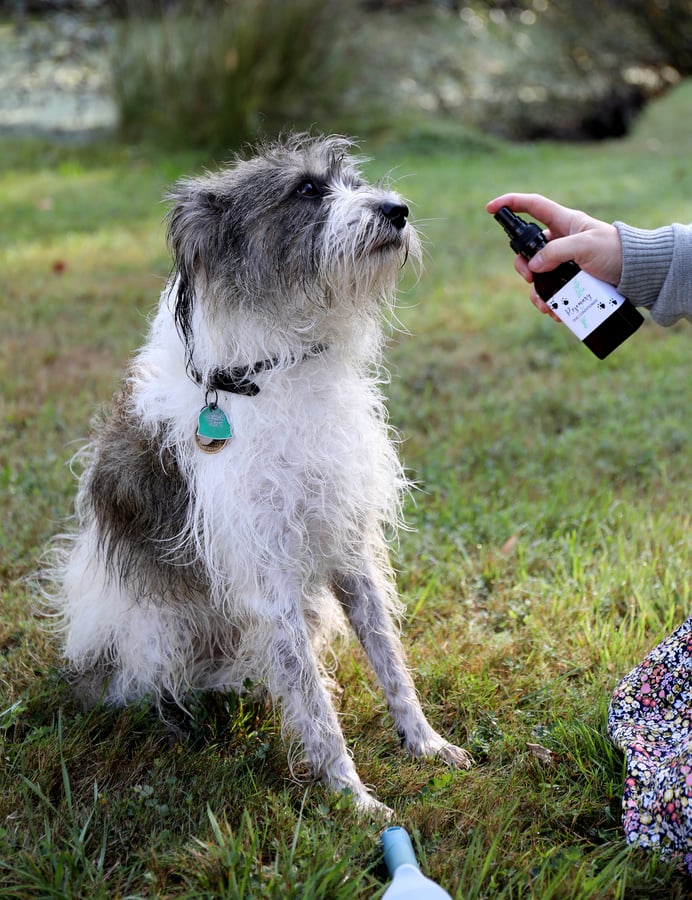 Snuggling up to our canine-companions is an act that brings so many of us joy and security. As an adult who has never had children, I've always treated my pets as if they were my babies. Natural pet care is important to me, and I bring that approach into everything from the food they eat to the things I put on their coat/skin.
As a gal with a 180-pound dog, I needed a way to keep my beloved St Bernard's coat smelling and feeling nice, without having to put my wrestling gear on to bathe him all the time. That's when I decided to make this softening and refreshing leave-in conditioner spray. It allowed for some more time in between washes and made for a more enjoyable cuddle time.

DIY Rosemary Dog Conditioner Spray
Makes about 3-ounces.
Ingredients

Directions
Add all ingredients into a spray mist bottle.
Shake well before each use.
Pro Tips
• Our hydrosols come in a 3-oz. bottles and work great for this recipe. This will prevent you from having to also purchase or clean another bottle.
• The ingredients in this recipe are largely shelf-stable, but this recipe is best used within about 6 months.
Looking for other pet care recipes?
You may also enjoy: