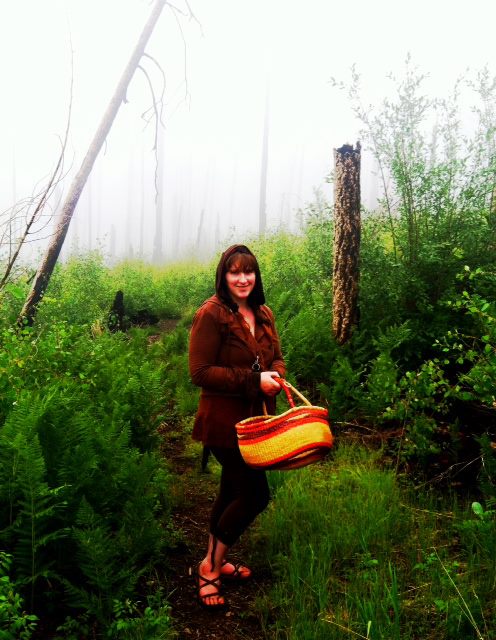 Our autumn post from Kiva Rose Hardin is here! Her beautifully written articles marry the personal with the scientific, lore with experience, offering untamed and fresh insight. Herbalist, wildcrafter, artist, and storyteller, Kiva Rose lives in a canyon botanical sanctuary within the Gila Wilderness of New Mexico. She is also the co-director of the HerbFolk Gathering, held each September in the mountain Southwest, coeditor of Plant Healer Magazine, and publisher of the just released historical novel, The Medicine Bear as well as The Plant Healer's Path by Jesse Wolf Hardin, and maintains an herbal blog, The Medicine Woman's Roots.
Every autumn when the weather starts to shift, folks in the village inevitably start to come down with fevers and various respiratory issues. The sudden demand for every sort of immune tea and tincture reminds me to make sure I have enough cold weather tonics on hand for the whole winter! There are many possibilities, from Elderberry Elixir to Astragalus decoctions to garlicky chicken soup, depending on the person, climate, and particular bug going around. One of my perennial favorites though, is an easily made apple cider vinegar based preparation that tastes wonderful on its own, or can be added to any number of savory dishes year round.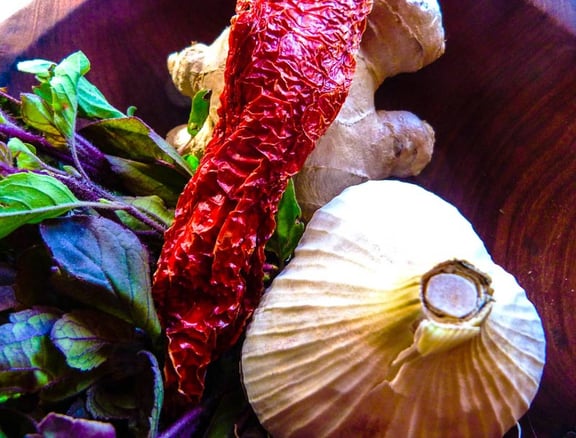 My Gila Harvest Cider is yet another variation on the infamous Fire Cider and Super Cider created by various herbalists like Rosemary Gladstar. Many of these creations are based on being super hot and spicy, and seeing as my belly just can't handle that kind of thing I decided to make something a bit different. The cider still feels warming and a tiny bit stimulating but lacks the GI bang & burn of some other preparations that may not be appropriate for those with sensitive bellies.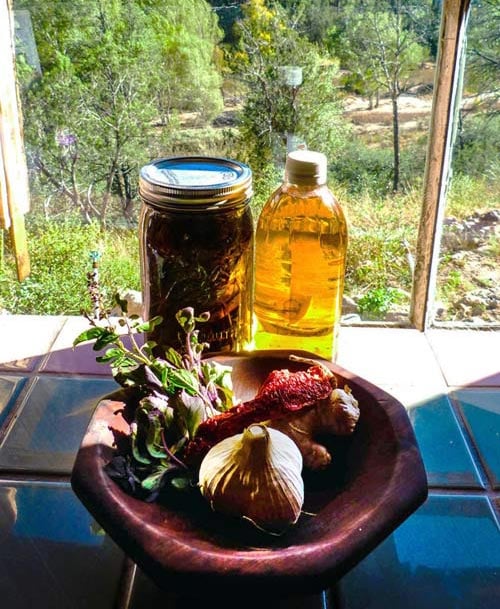 Kiva's Gila Harvest Cider
Ingredients
- 1/2 to 3/4 cup fresh Turmeric (roughly chopped)
- 1/2 to 3/4 cup fresh Ginger (grated or finely chopped)
- 1 head fresh Garlic (minced)
- 2-3 Tbsp fresh Rosemary (roughly chopped)
- 1 small handful Sundried Tomatoes (roughly chopped)
- 2 Tbsp Coriander (crushed in a mortar and pestle or powdered)
- 1 small handful dried Hawthorn Berries (whole)
- 2 Tbsp fresh grated Orange Peel
- 3/4 Cup fresh Basil (I used the stems that were leftover from pesto making, roughly chopped, Tulsi could also be used)
- 1 whole Red Chile
- approximately 3 cups Apple Cider Vinegar
- raw honey to taste
- 1 quart canning jar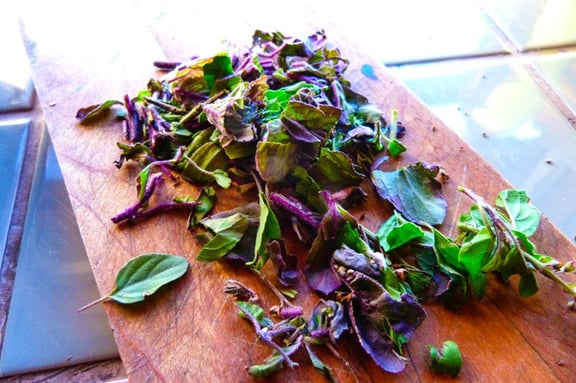 Directions
I make mine in layers, starting with the Turmeric and working my way up to the Chile, but you could just as well mix it together beforehand, but then you'd miss the amazing display of colors that happens with the herbs all stacked on top of each other. You can adjust amounts to suit your taste and to properly fill your jar. After you add all the solid ingredients, pour the ACV over the top until the jar is full. Let sit for about six weeks.
Strain the Cider, preserving both liquid and herbs. Add honey to taste to the Cider. You can then refill the jar of preserved herbs with ACV again if you like for a slightly weaker Cider (you can freshen it up a bit with more Rosemary and other spices). Or you can put the herbs through the blender with a new batch of ACV and have a super concentrated version.
This stuff is amazing on nearly anything, with soups, salad dressings, spooned on steamed veggies, you can even marinate meat in it. I've even been known to drink it occasionally, cuz it's that good. The warming, tonic herbs help build and maintain the immune system, increase circulation and generally enhance your sense of well-being. The Basil and Hawthorn add a lovely relaxing aspect, and the whole potion is a potent digestive helper.
To order The Plant Healer's Path by Jesse Wolf, Kiva Rose, Paul Bergner, David Hoffman and more, go to the Bookstore & Gallery page at: www.PlantHealer.org