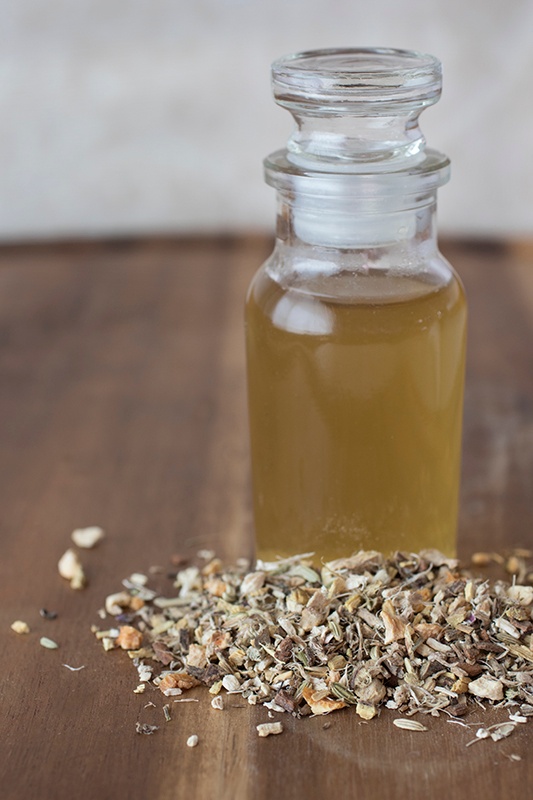 Herbal syrups are a time-honored way to administer not-so-pleasant-tasting herbs to the young ones and picky eaters in your life. Tasty on their own by the spoonful, they also add an herbal boost to your favorite culinary recipes and libations. Try them in teas, desserts, bubbly beverages, cocktails, DIY root beers, or atop ice cream.
Homemade syrups can be prepared with sugar or honey. If prepared with honey, my preferred method, the herbal syrup can coat any digestive tract membranes it comes into contact with. Who doesn't love a good coating of honey on the throat when it's cold outside? For proper preservation and a shelf stable syrup, use a ratio of 1:1 (tea to honey). However, you can also cut back to 2:1 or 3:1. If you use one of these lower sweetener to tea ratios, you will need to refrigerate your syrup and use it quickly. You can also add some tincture to help preserve your syrup.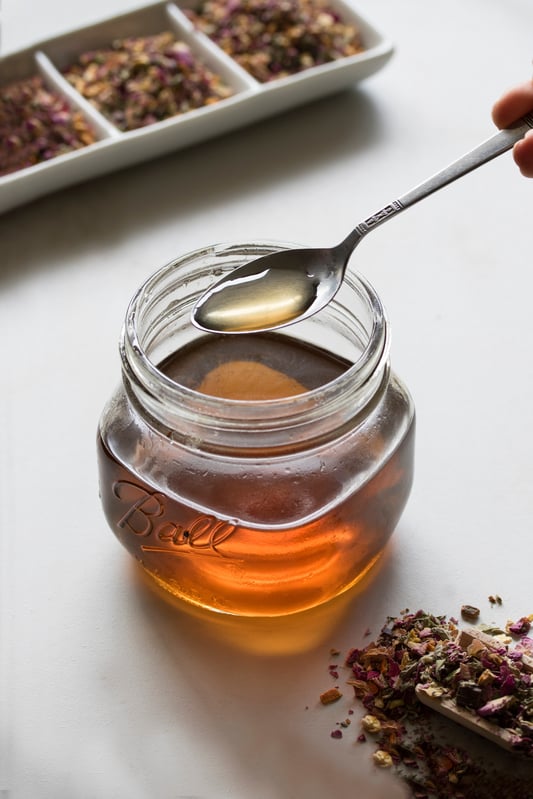 The best thing about these sweet remedies is that like tea or tinctures, you can formulate with any combination of herbs. While elderberry syrup is our most popular, I also love to have use these herbs (organic, of course) in my single-ingredient or combination syrups: ginger, thyme, elecampane, chamomile, peppermint, marshmallow root, schisandra berry, echinacea root, elder flower, hawthorn berry, holy basil, and hop flower.
Moody Day Syrup Recipe
This syrup is scrumptious drizzled atop dessert, stirred into tea or hot toddies, or taken by the spoonful throughout the day.
Ingredients
Honey
Water
Tincture of choice (optional)
Directions
Make a very strong decoction, using 1 ounce of herb per 16 ounces of water. Warm over low heat and bring to a simmer. Then cover partially and reduce the liquid down to half its original volume.
When it's down to about a cup of liquid, strain out herbs and add 8 ounces of honey.
Warm the mixture over low heat until well combined. Stir constantly, and don't heat above 110 degrees! (Optional: Add 1 part tincture to 3 parts syrup for an herbal boost and longer shelf life.)
Let cool completely before bottling. Then pour syrup into bottles and label.
Store in the refrigerator up to six months. These cork top glass bottles make a wonderful syrup storage vessel.
Pro tip: if you want to hot pack your syrups, make sure not to put the lid on top until the contents is completely cool. Condensation could create water in the mixture, which might encourage premature bacterial growth.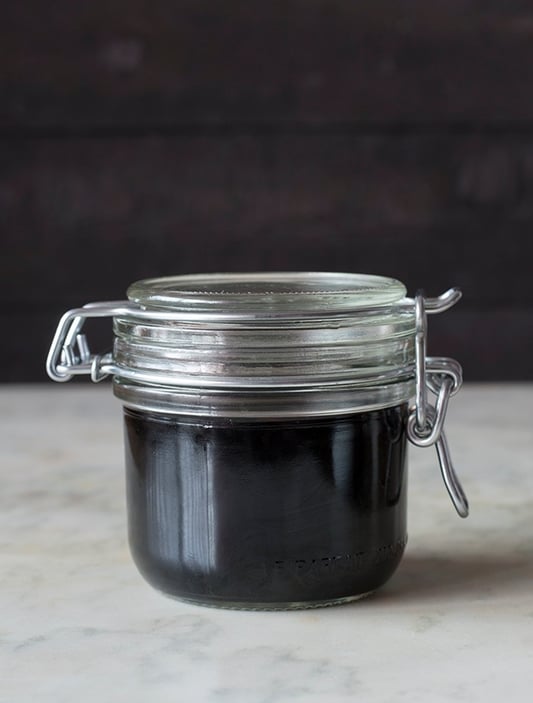 Want to Learn More about syrups and how to make them?
You may also enjoy: