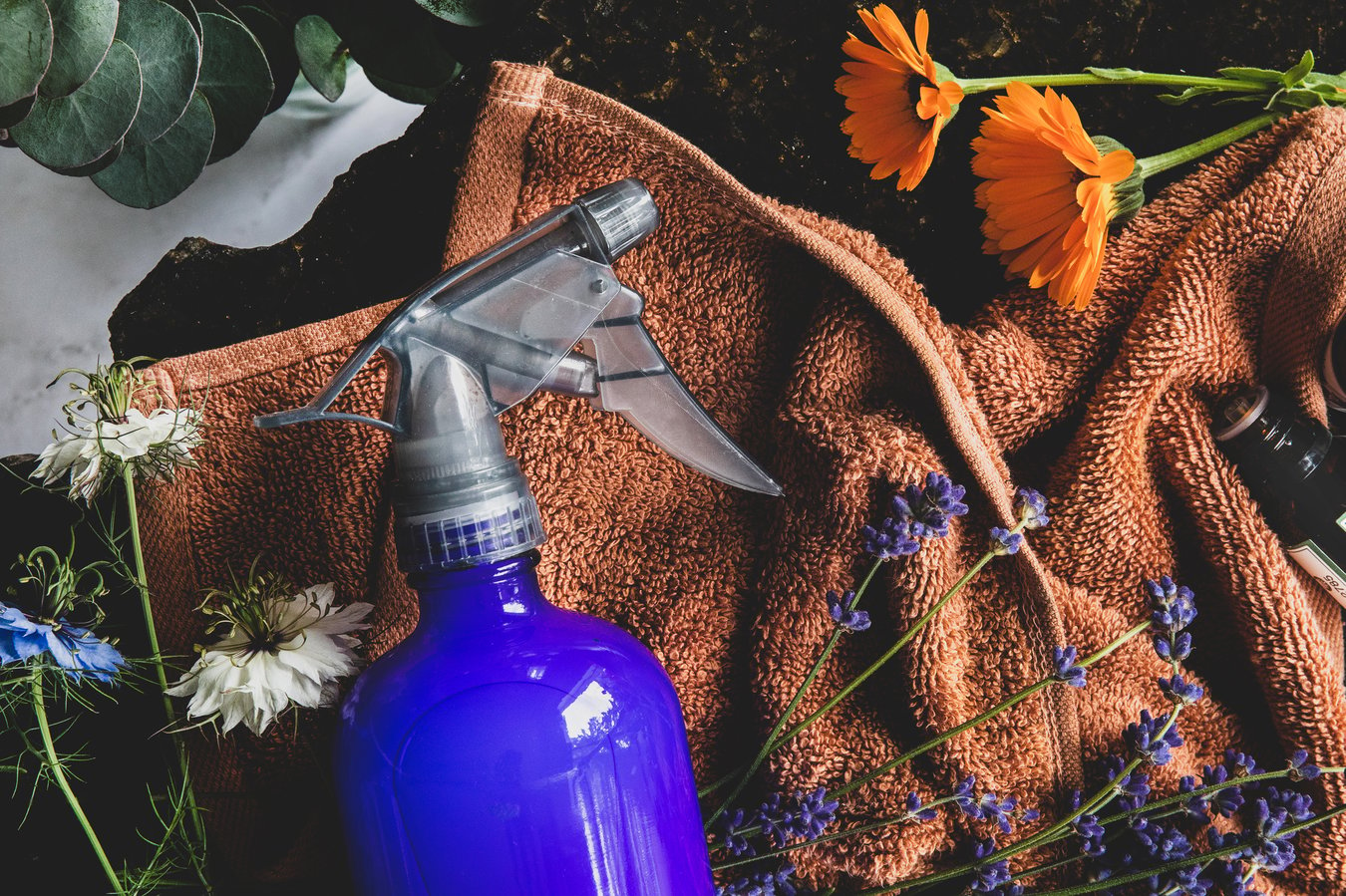 A lot of people are discovering the benefits of using natural DIY household cleansers—not only are they crazy-easy to make and dramatically less expensive than over-the-counter cleansers, they also give us the ability to choose ingredients we know are safe for our families and pets, and to customize the scents we'd like to have lingering in our homes. However, not all DIY cleansers are equal.
For instance, the
ones that contain vinegar
are fantastic at degreasing surfaces and dealing with mold/mildew, but they're less good than old-fashioned soap and water for many cleaning tasks. Soap acts as a surfactant (it reduces the surface tension of water to make it spread out on a surface) and it chemically binds with fats and oils in a way that vinegar doesn't. Also, vinegar is a hard NO for certain cleaning jobs because the acidity, even when diluted with water, can damage the surface or ruin the finish over time. This is particularly true of granite and marble countertops; because these stones are porous, vinegar can etch the surface. If you need an effective DIY spray cleaner that is also safe for your beautiful marble or granite counters, we've got you covered.

DIY Granite and Marble Cleaner


Makes 16 oz.
Ingredients
1/4 cup isopropyl rubbing alcohol

3 drops

castile soap

Filtered water
Directions
Pour rubbing alcohol into a 16 oz. glass spray bottle.

Add castile soap.

Add essential oil(s).

Fill remainder of bottle with filtered water.

Put spray lid on bottle and shake well to combine ingredients.

Shake each time before use.
Pro Tip: The essential oils in this recipe are intended primarily to cover the smell of the rubbing alcohol. Many people like to use citrus essential oils in DIY cleansers; however because citrus is acidic, we don't recommend citrus oils for marble or granite.
How to Use DIY Granite and Marble Cleaner
If you have grunge on your countertop, give it a scrub with plain soap and water first.

Shake spray bottle.

Spray cleaner onto your countertop.

Wipe with a soft cloth.
Want more effective cost-saving homemade cleaning recipes?
You may also enjoy: