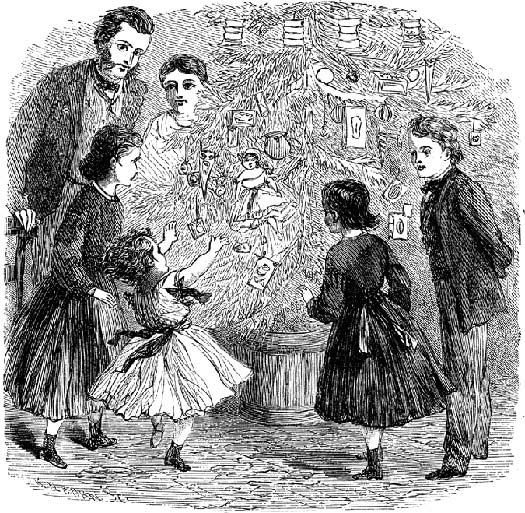 These are some of my favorite recipes. Simple to create, these handcrafted gifts are sure to be a hit among family, friends, and loved ones during the holiday season!
Winter Spice Aroma Spray
Mist this intoxicating scent around your home for a nostalgic holiday aroma, or just because it smells so good!
3 oz Water
1 oz Witch Hazel Extract
20 drops organic Cinnamon leaf essential oil
15 drops organic Cedarwood essential oil
11 drops organic Clove essential oil
Add all ingredients to a 4 oz bottle and cap with a mister top. Shake before each use as the contents will naturally separate.
Orange Spice Cologne
A warming, spicy, and exotic blend that will lift spirits and invigorate the senses. The aroma is delightfully reminiscent of Chai tea.
1 organic Cinnamon Stick
25 organic whole Cardamom Pods
15 organic Cloves
1 organic Vanilla Bean – cut into small pieces
1 fresh organic Orange peel – zest only
8 oz Vodka
Crush spices in a mortar and pestle. Combine with Vanilla Bean pieces, Orange peel zest, and vodka in a glass jar. Cap tightly and shake once or more per day. After 2-6 weeks, strain the spices and pour the infused liquid into a glass bottle with a mister top. Simply add more spices if you desire a stronger cologne.
Woodland Perfume
I love this blend! It truly smells like the forest. Uplifting, grounding, meditative, and comforting.
4 drops spruce essential oil
2 drops organic juniper berry essential oil
2 drops organic cedarwood essential oil
1 drop organic vetiver essential oil
1 drop organic bergamot essential oil
1 tsp organic jojoba oil
Drip all essential oils into a glass bottle and roll between palms to evenly mix the oils. Add jojoba oil, and roll again. Add additional essential oils if you desire a stronger perfume.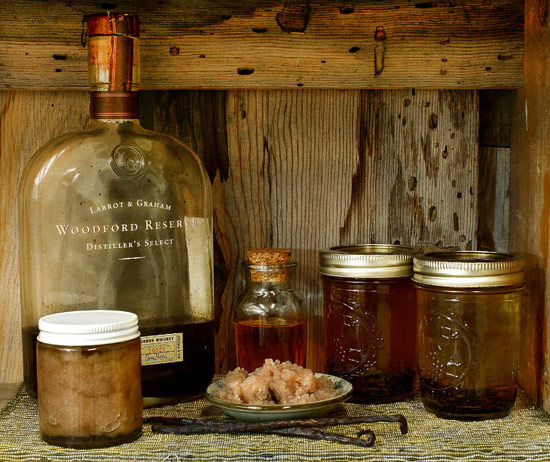 Brown Sugar & Vanilla Body Scrub
A sweet smelling body scrub which will leave your skin feeling silky smooth.
1 cup organic brown sugar
1/2 cup organic granulated sugar or fine sea salt
1/2 cup + 3 Tbsp organic sunflower oil
1/4 tsp organic vanilla flavoring extract (make your own using the recipe below)
Blend sugars together in a bowl, add oil and vanilla extract, and mix well. Package in jars, and label.


Homemade Vanilla Extract
Making your own vanilla extract is extremely easy, and is much less expensive than purchasing it.
3 or 4 whole organic vanilla beans
1 cup brandy, vodka, or bourbon
Split vanilla beans lengthwise with a knife, leaving the seeds inside intact. Place vanilla beans in a jar, cover with alcohol, and cap tightly. Agitate the mixture by shaking the jar daily for 4-6 weeks. You can infuse the vanilla beans for as long as you would like, and add new vanilla beans to make a stronger extract. Once that the flavor of the extract has reached the desired strength, strain the vanilla beans out and bottle the resulting extract. To make the bottles even more alluring, you can insert a vanilla bean into each bottle. Vanilla extract will last indefinitely, and will become even more aromatic and flavorful as it ages. Homemade vanilla extract may be used in exactly the same manner as commercial vanilla extract.


Tangerine & Ylang Ylang Body Oil
Refreshingly light with a hint of citrus and sweetness. Pour a little directly into bathwater, massage into the skin after bathing, or apply whenever skin feels a little dry.
1/2 cup organic apricot kernel, sweet almond, or jojoba oil
60 drops tangerine essential oil
10 drop organic ylang ylang essential oil
Pour all ingredients into a bottle and roll between palms to distribute the oils evenly.
Clove & Sweet Orange Lip Balm
This sweet, citrusy, and warming lip balm has just a hint of spice and a delightful scent reminiscent of orange and clove studded pomander balls.
1 Tbsp. organic shea butter
3 Tbsp. organic sunflower oil
1 Tbsp. plus 1 teaspoon beeswax
15 drops organic sweet orange essential oil
5 drops organic clove essential oil
Lip balm preparation: Coarsely chop the beeswax or use beeswax pastilles. Place beeswax, butter, and oils in a small pot or glass measuring cup and gently heat in the top of a double boiler until the beeswax and butters have melted. Once melted, remove from the stovetop and add essential oils and Vitamin E Oil. Immediately pour the mixture into lip balm containers. You can purchase lip balm tubes and jars, or you can reuse glass or plastic containers. Allow to cool completely before placing caps onto the lip balm containers. Your lip balm is finished! You can now add labels, ribbons, twine, or any other decorative elements. Makes approximately 1.5 oz of lip balm, enough to fill 10 lip balm tubes, 6 of our 1/4 oz plastic jars, or 3 1/2 oz tins or plastic jars.

Peppermint Cocoa Lip Balm
A refreshing lip balm with cocoa butter and peppermint for that quintessential fusion of chocolate and mint.
1 Tablespoon cocoa butter
2 Tablespoons sweet almond oil
1 Tablespoon Avocado Oil
1 Tablespoon plus 1 teaspoon Beeswax
12-15 drops Peppermint Essential Oil
A few drops of Vitamin E Oil (optional, but recommended)
See instructions for lip balm preparation above.

Rose & Oat Facial Scrub
1 TBSP organic old-fashioned rolled Oats
1 TBSP organic raw Almonds
2 tsp dried organic Rose petals
1 tsp Rhassoul clay
Grind oats, almonds, and Rose petals in a clean coffee grinder until finely powdered. Sift through a mesh screen to remove larger pieces; larger pieces may be too abrasive for the delicate facial skin. Add Rhassoul clay, mix thoroughly, and store in a glass jar. To use, mix 2-3 tsp with water, milk, cream, flower water, or tea until a smooth paste forms. Massage the scrub onto your face with fingertips, then rinse with cool water.

Rose & Lavender Facial Toner
Facial toners are an important part of daily skin care routines. They improve the skin's tone and texture by naturally tightening and toning pores, hydrating the skin, and removing any residue of make-up or dirt left behind after washing.This recipe will create a hydrating, soothing, refreshing, and gentle facial toner suitable for all skin types and is perfect for using at any time of the year.
2 oz. Rose Flower Water (Hydrosol)
1 oz. Witch Hazel Extract
1 TBSP Aloe Vera Gel
1/2 tsp Vegetable Glycerin
7 drops Lavender essential oil
4 drops Chamomile extract (optional)
Place all ingredients into a clean 4 oz. bottle, top with a fingertip mister, and shake to blend. Shake a little before each use as the contents will naturally separate. This toner should keep for at least 6 months without refrigeration.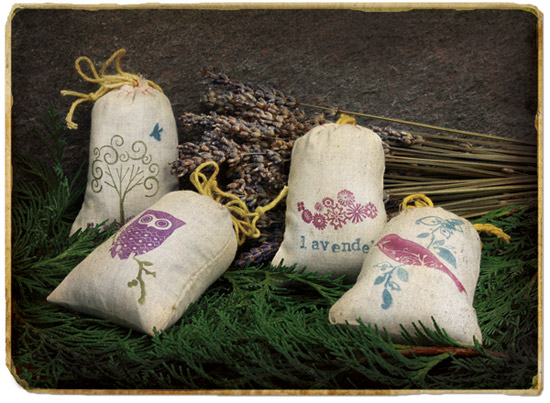 Aromatic Herb Sachets
I like to collect and dry wild Cedar tips from the woods and then pack them into small cotton muslin bags stamped with images of wildlife, trees, and botanicals. Everyone loves them and the lingering herbal aromas that they impart.
Herbs or Spices: I use Lavender and Cedar Tips, but any fragrant herb or spice can be utilized. Some ideas include Cardamom, Cinnamon, Eucalyptus, Frankincense, Myrrh, Peppermint, Lemongrass, Lemon Verbena, Rose petals, Rosemary, Star Anise, Spearmint, and White Sage.
Bags: I use pre-made cotton muslin bags from Mountain Rose Herbs, but you can also make your own bags with cotton or muslin fabric.
Directions: Coarsely grind herbs and spices in a coffee grinder to release their scent. The resins and spices will be too dense for a coffee grinder, but you can coarsely break them up using a mortar and pestle. Stamp the bags if desired, then stuff with herbs and spices . Simply add a few drops of essential oil if you wish for a stronger aroma.
Other Handcrafted Gift Recipes
Herbal Infused Oils, Vinegars & Salts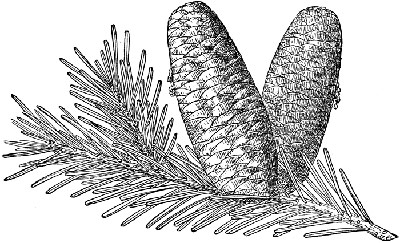 Happy holidays!
~ irene