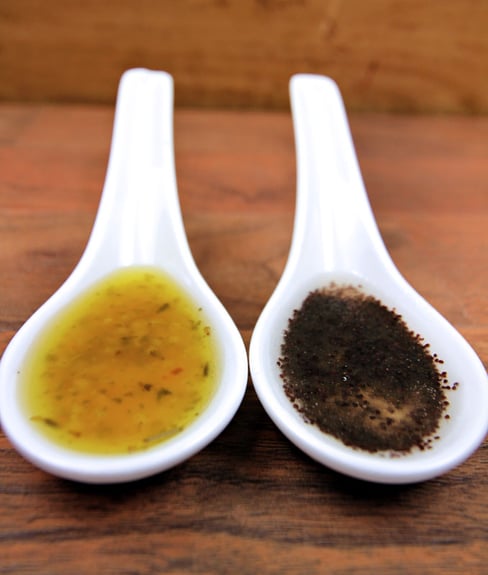 It is salad season! For me, this means a lot of hearty salads from home-grown veggies. A trip through the garden with my harvesting basket over one arm right before supper tends to inspire some amazing meals. What really makes these salads taste treasures, however, is the dressing! I tend to go in stages and phases and what was my favorite last year, might not be the tastes I'm craving this year. A couple years ago, I was crazy about a honey poppy seed dressing I created (so yummy on fruit salads), but this year I've been reaching for a dandelion vinaigrette and a simple ranch-style dressing for salads. Here are the recipes for all three!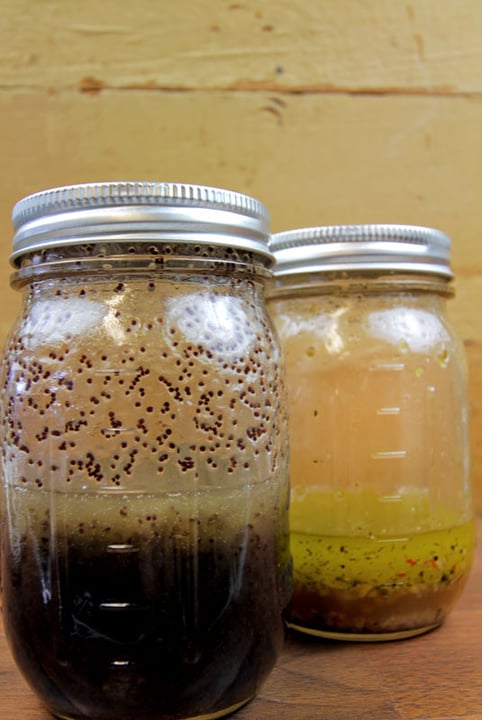 Honey Poppy Seed Dressing

½ cup raw, local, organic honey
½ cup organic Sweet Almond Oil
4-5 Tablespoons Blackberry or Blueberry Vinegar *
3-4 Tablespoons organic Poppy Seeds
Pinch of sea salt
Pinch of ground organic Black Peppercorn
Mix all ingredients in a pint jar with a lid and shake to incorporate!
Dandelion Vinaigrette

1/2 cup organic Olive Oil
¼ cup Dandelion vinegar (I make this myself: fill a pint jar with fresh dandelion flowers, cover with organic apple cider vinegar, and cover with a lid. Leave in a cool, dark place for 2-3 weeks, shaking a few times a day—so delicious!)
1 Tablespoon minced fresh organic Garlic
1 Tablespoon Garlic Pepper Seasoning Blend
1 teaspoon sea salt
1 teaspoon Mediterranean Seasoning Blend
Mix all ingredients and pour over greens!
Creamy Buttermilk Dressing

1 cup plain yogurt or sour cream
½ cup buttermilk
1-2 Tablespoons Garlic Pepper Seasoning
1 teaspoon dried organic sage
1 Tablespoon chopped fresh chives
Pinch of sea salt
I mix this in a bowl with a whisk to get all the lumps out. Feel free to add more or less of the buttermilk to get the consistency you like. This works well as a dip too and I have even stirred it into rice and mashed potatoes.
*I generally make my own flavored vinegars (1/2 cup blueberries or blackberries, a handful of fresh mint leaves and a quart of organic vinegar—steeped in a cool, dark place for a couple months), but you can use any good quality vinegar —infused with fruit or other scrumptious ingredients, or not—for this recipe.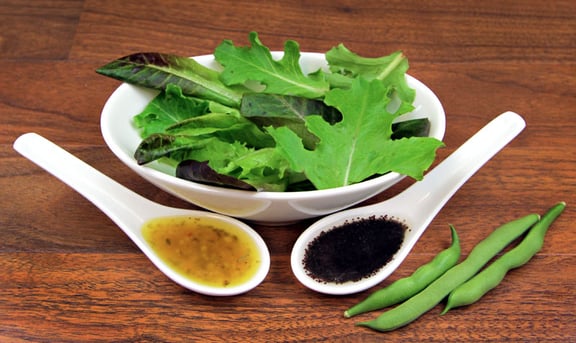 Enjoy!