In the modern world, it can be challenging to get a good night's rest. Keeping a healthy daytime lifestyle as well as a calming nighttime ritual are excellent ways to prepare the body for restful sleep filled with exciting and inspiring dreams! There are even traditions in which herbs are used during sleep, not only to bring about peaceful snoozing, but also to create vivid, lucid dreaming landscapes sure to bring happiness, rather than grogginess, to your waking state.
The practice of placing herbs under one's pillow dates back centuries and was originally thought to protect against evil, bring good dreams, calm bad dreams, foresee the future, or even conjure a lover into one's life! No matter the reason, herbal pillows are an easy way to help promote peaceful sleep and encourage dreaming. These pillows are simple to prepare and make a wonderful "crafternoon" with your friends or family. The first step is to create your botanical blend from the lists below or craft your own mixture with fragrant herbs that you find pleasant, calming, or relaxing. Be sure to take notes as you build your blend so you'll be able to make it again!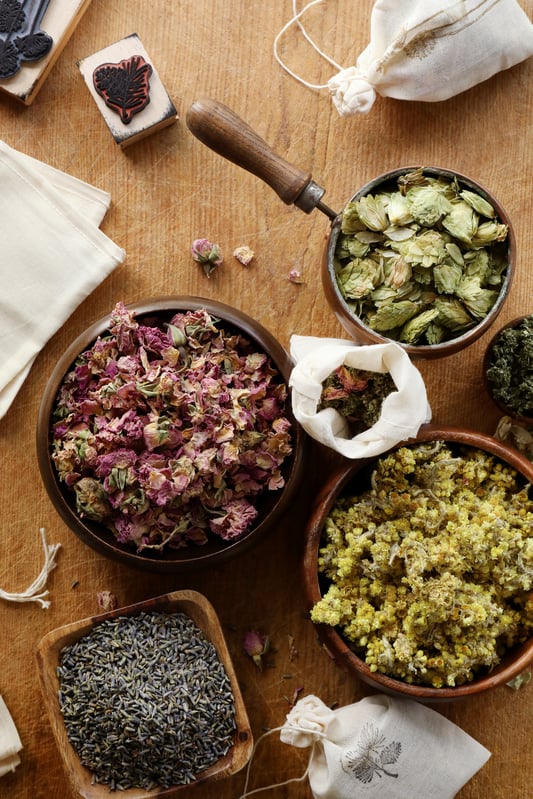 DIY Sleep Pillows
The key is to fill your pillows with relaxing aromas that stimulate the senses, but don't overdo it. Stay away from spicy herbs like peppers. Floral aromas are more calming, and less likely to bother the senses throughout your restful slumber. Choose a combination of these brightly scented herbs:
You can also incorporate some of your favorite essential oils, in small doses, to your herbal blend before putting the herbs into your pillows.
Essential oils to try: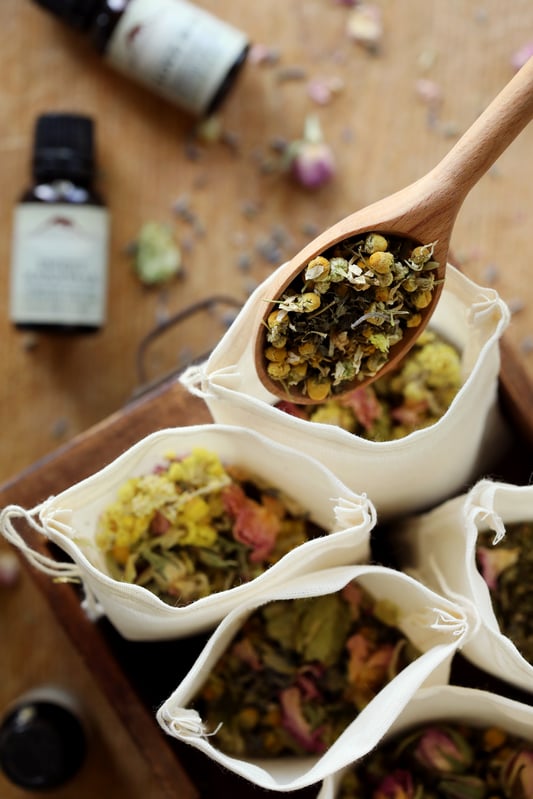 How to Make Herbal Pillows:
Mix together your selected herbs in a large bowl.
If you chose to use essential oils, add one drop at a time and mix well with a spoon, fork, or whisk, adding oil drop-by-drop as needed.
Using a spoon, scoop your herbal pillow blend into a large muslin bag.
Secure tightly.
Place underneath, inside, or beside your pillow before bedtime, and rest easy.
Looking for more herbal crafting activities?
You make also enjoy:
Moon Milk Recipes for Restful Sleep
Making Elderberry Syrup for Immune Health
Herbal Tips for Staying Healthy While Traveling