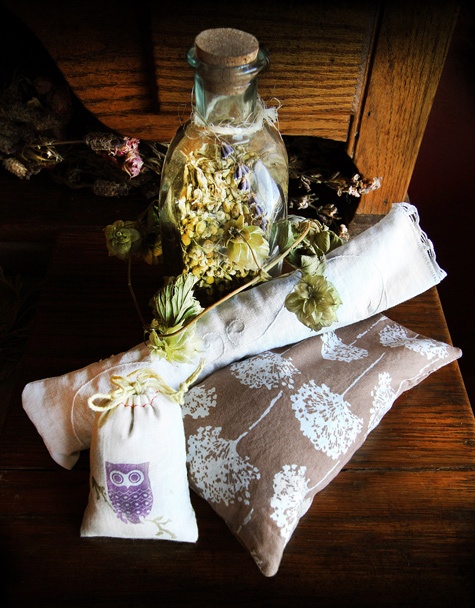 The practice of placing herbs under one's pillow dates back centuries and was originally thought to protect against evil, bring good dreams, calm bad dreams, foresee the future, or even conjure a lover into one's life! No matter the reason, herbal pillows are an easy way to help promote peaceful sleep and encourage dreaming.These pillows are simple to prepare and make a wonderful "crafternoon" with your girlfriends or family. The first step is to create your botanical blend from the lists below or craft your own mixture with fragrant herbs that you find pleasant, calming, or relaxing. Be sure to take notes as you build your blend so you'll be able to make it again!
DIY Sleep Pillows
To create a blend that can promote restful sleep try combining any of the following organic herbs:
DIY Dream Pillows
To create a blend that can encourage dreaming try combining any of the following organic herbs:
How to Make Herbal Pillows:
Mix your botanicals.

Select the fabric for your pillow. We love using organic cotton or other natural fibers.

For a sewing-free option, use muslin bags or other scraps of fabric tied tight with ribbon, yarn, or twine. These pillows are the perfect opportunity to use some of your favorite fabric scraps, vintage pillowcases, bandanas, or scarves for those who like to sew.
After you have washed and dried the fabric, cut two identical shapes that strike your fancy. Squares and rectangles are simplest, but you can also sew hearts, an eye mask with ribbon ties, or whimsical animal pillows for children. An easy way to ensure your shapes are identical is to draw your shape on the right side of one piece of fabric, then pin the fabric wrong sides together and cut.
To make your pillow, pin the right sides of the fabric together and stitch along the edges, making sure to leave an inch or two of unsewn space along one side of your pillow.
Flip your pillow right side out through the unsewn space, and fill your pillow with your botanical blend.
Finish the pillow by carefully sewing the open area shut.


Using Your Pillows:
Tuck your herbal pillows inside, under, or next to pillows where they will emanate their fragrance throughout the night.
Excited about Herbal DIY Projects?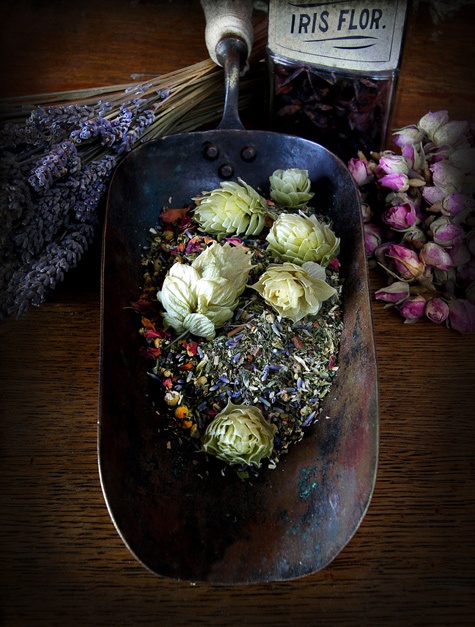 This blog was originally published in 2011. Because it's so popular, we've made some updates since then.