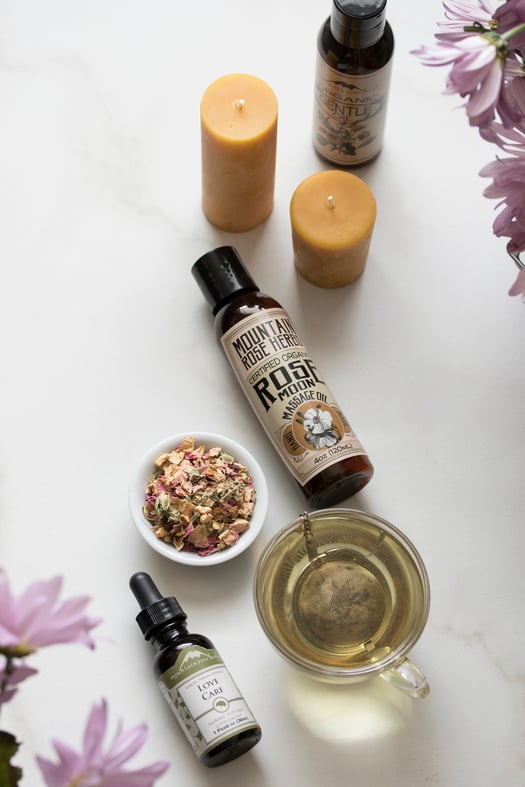 If you find yourself plucking petals over whether or not you actually love Valentine's Day, it's good to remember that February 14 is a nice excuse to honor that special someone in your life. Why not reinvent the holiday by pampering your best friend or beautiful lover with pure herbal decadence?
These all natural and organic gift ideas will be thoroughly enjoyed by the one you hold dear. Whether sipping rose tea during a candlelit bath, offering a soothing massage with aromatic oils, or crafting homemade chocolates and perfume, your love will shine bright.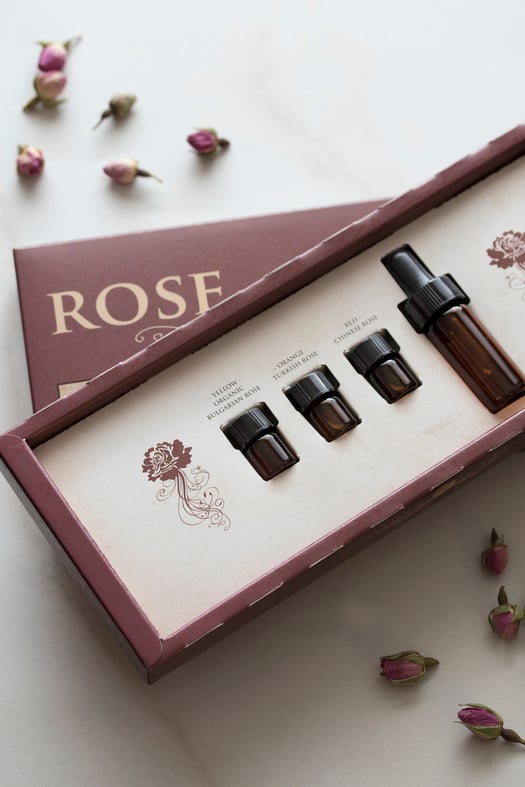 Did you know that there are 60 roses in every drop of rose essential oil? These sets are much better than a bouquet! We love the romantic collections of sensuous and arousing essential oils found in the Rose Essential Oil Kit. Each pure botanical oil comes in its own glass vial, beautifully packaged in a crimson gift box.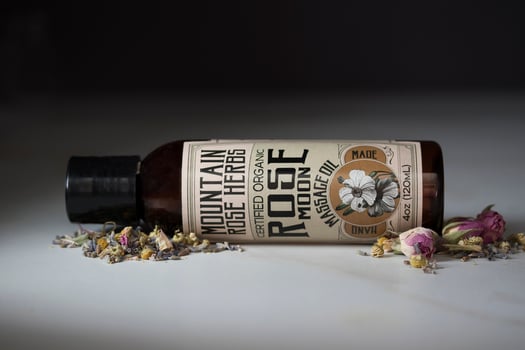 Who doesn't love a soothing touch? Light a few candles and enjoy massage oils infused with roses, lavender, damiana, and other sweet scents. Both the Goddess Dreams Massage Oil and the Rose Moon Massage Oil take our top pick for Valentine's Day.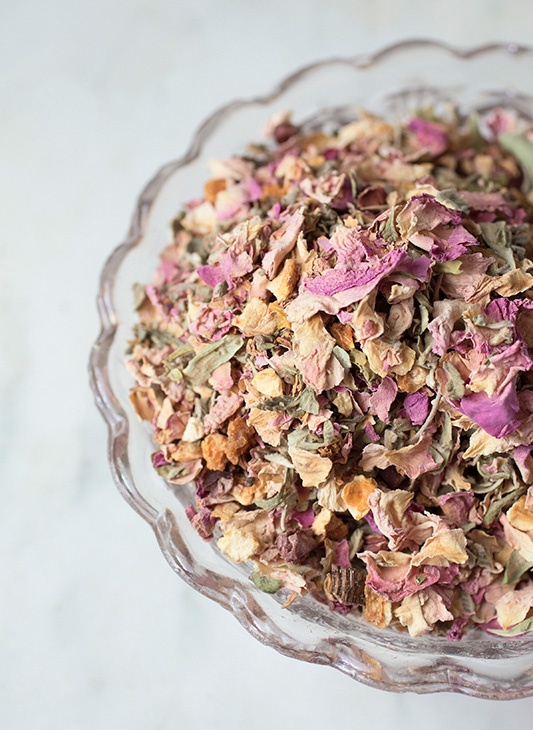 The inspiration for many poets, artists, and dreamers, it has even been said that "love is all you need." The florally sweet flavor of this herbal blend will arouse your senses and melt away your cares, allowing your heart to become immersed in all that it holds dear. With the perfect amount of whole organic rose buds and a pinch of vanilla, this tea is sweet and floral with earthy undertones, and a rosy and crisp aftertaste!

Arousal can be encouraged through various herbal actions including healthy circulation, relaxation, stimulation, or support of normal glandular functioning. Our warming blend is formulated to promote natural feelings of love and closeness.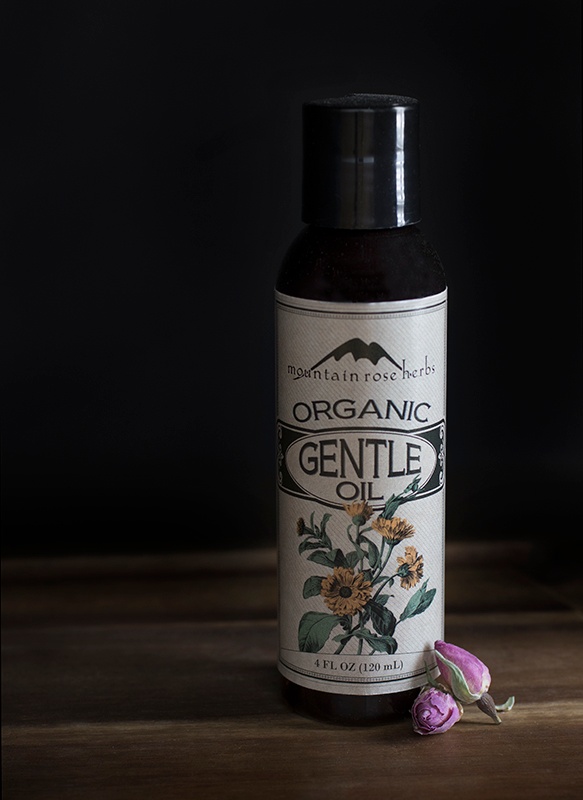 Crafted with the finest organic botanicals and oils, this 100% natural herbal oil will encourage closeness and awaken arousal. Perfect for times of intimacy, Gentle Oil is specifically formulated without synthetic chemicals or petroleum-derived ingredients. This romantic oil will definitely spark the flames!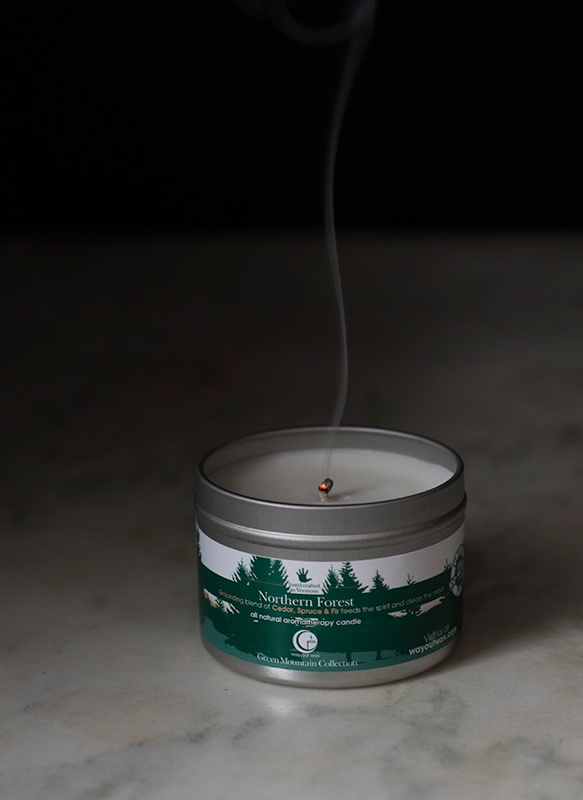 Who can resist the romantic glow of candlelight? Well, the natural glow these candles provide is especially nice as the pure beeswax or lightly scented soy wax melts and releases warmth. Choose from small tea lights and votives to large pillars and columns!