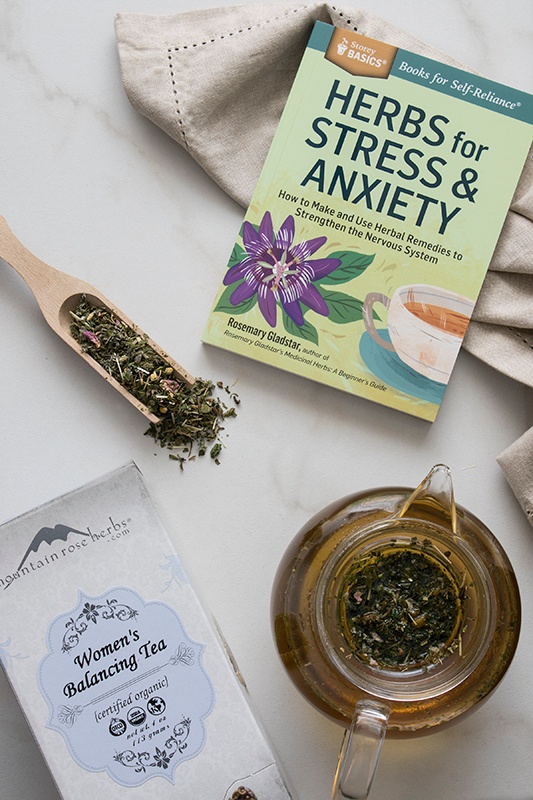 Mother's Day offers a wonderful opportunity to celebrate the most cherished women in our lives. Whether she's a friend, aunt, grandma, sister, or mother, these recipes will surely express your loving gratitude. And what better way to celebrate "Mom" than with herbal gifts for rejuvenation? Our recipes for room mist, bath salts, and tonic tincture are easy to make and fun to give! These DIY herbal gifts will leave her feeling grounded, peaceful, and ready for her daily challenges and triumphs.
Mom's REFRESHING Room Mist Recipe
This easy-to-make aromatherapeutic blend of pure essential oils will refresh any space with mellow fragrance. Spray liberally in the air, on mattresses, pillows, or on bed linens before retiring for the night. The gentle perfume will help inspire peace after a busy day.
Ingredients
Directions
Pour all ingredients into a 16 oz. spray bottle, shake well to distribute the oils, and spray as needed.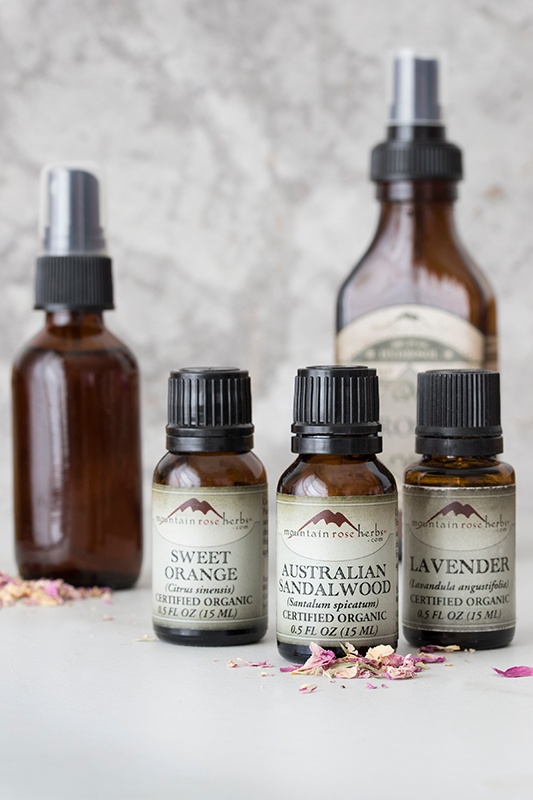 Mom's "Me Time" Bath Salts Recipe
Who wouldn't love to finish the day with an herbal bath? The warmth of hot water alone will do the trick, and with a few essential oils and flower petals, you can create a little bliss right there in your tub! Soaking even for just a few minutes will leave you feeling fantastic, both in body and spirit.
Ingredients
Directions
Mix salt and baking soda together in a large bowl. Add essential oils and flowers, then blend well. Package in a lidded jar along with a cotton muslin bag. To use, simply add 1/4 cup to 1/2 cup bath salts to the muslin bag, drape over the faucet, and allow hot water to run through the bag as the tub fills. Toss the bag in the tub once filled with water and soak away.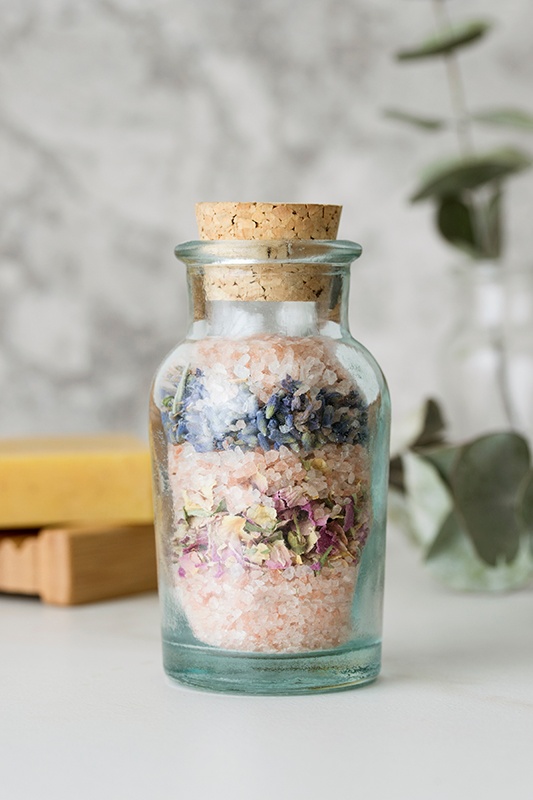 Mom's Last Nerve Tonic Tincture recipe
This tonic tincture formula is a gentle herbal aid during trying situations.
Ingredients
Directions
You can make your own individual herb tinctures and mix them according to the ratio above, or blend our pre-made tinctures in a glass dropper bottle. Take three droppers up to three times a day.