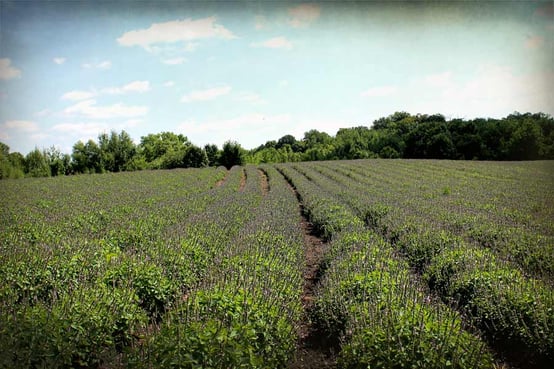 While we love working with our international farms, growing herb plants closer to home here in North America is also good for the quality of our herbs and spices. It is definitely good for North American farmers, benefits the environment (by using less fossil fuels to transport herbs), and creates and sustains jobs here at home.
In Europe, herbal plant horticulture has been a large and encouraged part of the agricultural traditions for millennia. European "Farm Bills," agricultural colleges, and extension services support the production and management of European traditional herbal medicines. Historically, we do not have that same support in North America. Our agriculture has been geared towards increasing the size of farms and decreasing the variety of plants to encourage giant monocultures of staple grains and beans.
Even though there has been an increase in farmers who are interested in growing medicinal plants since the 1970s, there is still a need for small and medium sized farms to grow medicinal and aromatic plants. At Mountain Rose Herbs, we are proud to have encouraged and supported farmers across the country who grow organic herbs for decades and I think we have historical precedent here, too!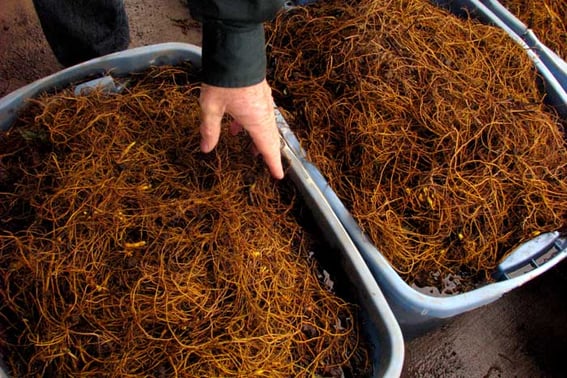 During a growth of interest in medicinal plants at the end of the 1800's, the Eclectics herbal tradition was founded on helping farmers and extension services publish papers on cultivating North American roots and herbs. What we now know about cultivating echinacea, black cohosh, bloodroot, and ginseng started during that time period.
Today, even commonplace "weeds" such as dandelion, St. John's wort, or sheep sorrel are in high demand and are a good example of the range of plants that could be grown in different types of farms across the nation. As a modern continuation of the North American herbal tradition, one of our responsibilities must be to provide herbalists and herb lovers with the best plants, all while we work with farmers and land managers to grow and harvest these healthy, high quality plants.
There are some unique challenges in growing medicinal plants: learning to dry and mill leaves, roots and berries takes experience and practice; transitioning to organic farming practices requires accountability and adherence to strict regulations; additionally, figuring out what's best to grow on your land and in your climate takes a few years of trials. At Mountain Rose Herbs, we're eager to help farmers who will work with us!
We're excited more extension offices and other farmer resources are beginning to take an interest in herbs. We're also looking forward to meeting and working with farmers and land managers in Appalachia at the Organic Growers Conference, Asheville March 8-9. On the Friday before the conference, I will be presenting with Jeanine Davis from the Mountain Crop Extension Service, Joe-Ann McCoy from the North Carolina Arboretum, Sarah Schober from the Bionetwork Natural Products Laboratory, and Jennifer Flynn from the Blue Ridge Naturally Branding Project.We will be chatting about these current herb farming realities and sharing how farmers can grow and sell organic herbs and plants to eager buyers.

I have high hopes for meeting and engaging with the Organic Farming community of the South. It's a region with strong plant traditions and we're glad to be a part of it.
Learn more about all the ways we support and encourage Organic Farming.