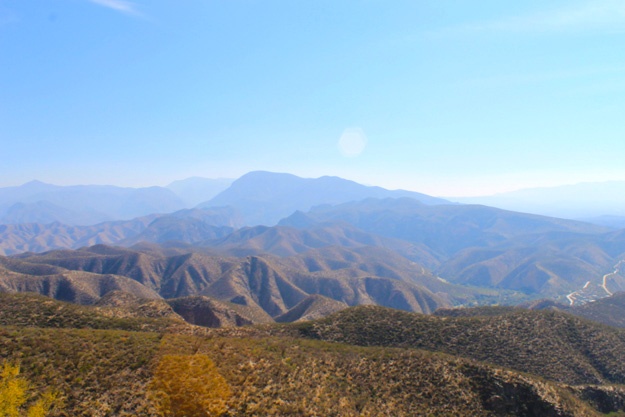 Damiana (Turnera diffusa) is a plant native to Mexico and other parts of Latin America that has been a popular medicinal and widely used where it grows wild. In recent years, this herb has gained considerable popularity in the US, Europe, and abroad as a tea, smoking herb, and tincture thanks to its calming and love-inspiring properties.
When any plant collected in the wild becomes as popular as Damiana has, all of us at Mountain Rose Herbs start discussions about the potential threat of over-harvesting and the conditions under which the plant is being collected. So, with these concerns in mind, I traveled to Mexico to investigate the impact of this increasing demand and to visit our certified organic Damiana leaf supplier.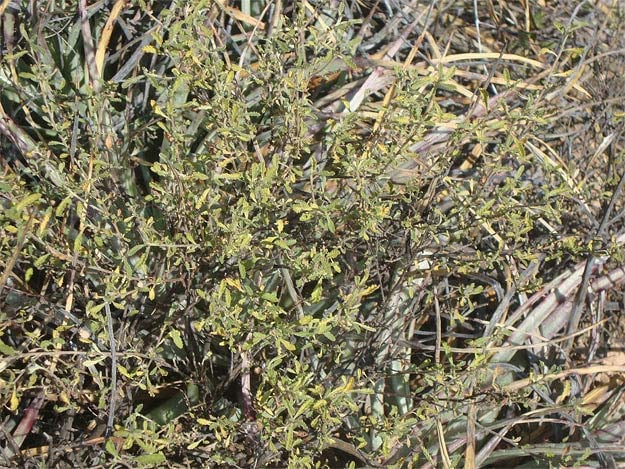 First, a little background about Damiana and its traditional uses in Mexico. Damiana grows in the semiarid high elevation (typically mountainous) regions of Mexico. As with most herbs, one region might host a slightly different variety or produce a slightly different product depending on weather and climate conditions each year — just like wine grapes.
This perennial shrub is small, growing between 12-20 inches tall. It is drought resistant, yet is susceptible to frost, which can and does occur at its preferred high altitude habitat. Harvest typically occurs between November and early December before cold temperatures cause leaves to yellow and eventually drop.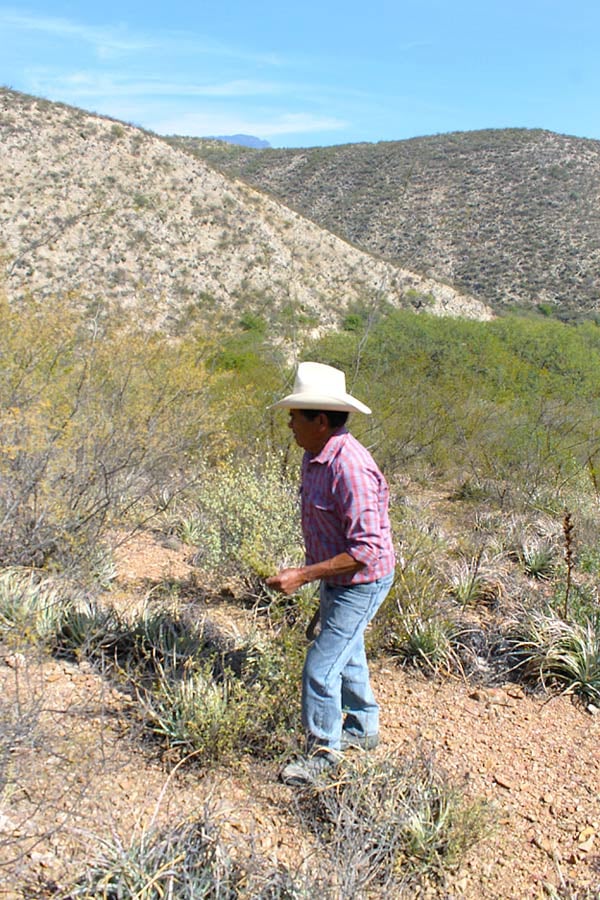 People in Mexico have used Damiana in tea for centuries. In recent decades, it has been used to create a sweet liqueur that is packaged in a bottle shaped like a voluptuous woman, purportedly modeled after an Incan goddess. It is said that the original margarita incorporated this liqueur rather than the standard triple-sec or orange-flavored alcoholic beverage. A bottle of this special liqueur is often given to new brides and grooms as a wedding gift, with well wishes for love and children. Much of the plant's popularity in the US is actually from women looking to support healthy reproductive system functioning.
It is also known to have mildly uplifting properties as a smoking herb and can be rolled into cigarettes for a relaxing experience that doesn't cause intoxication.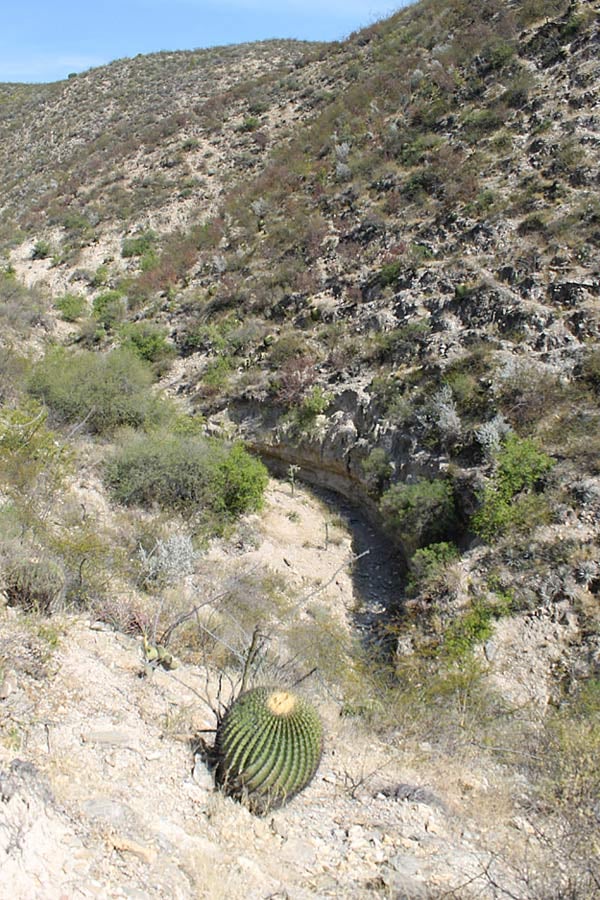 While techniques do vary, hand-harvesting usually involves a small sickle blade used to cut a full grasp of herb. This deposits the leaves and juvenile stems into a "bolsa" secured around the waist. This takes place on terrain that is typically steep, treacherous, and mostly covered with prickly flora of all types. While being a visitor to the "campo" or hills, I quickly realized that something was out to poke, bite, or cut me at every step.
Many families head out as a group to harvest early in the morning hours before the sun and heat makes the work quite unpleasant. Bags of the fresh leaves are spread out and covered by shade cloth for a safe, sanitary, and convenient drying area. Once dry, the leaves are stripped from the large stems and delivered to collection points where they are further cleaned before delivery to us. The income from harvesting Damiana and other wild plants contributes greatly to the vitality of these communities and the wellbeing of the families who collect the plants.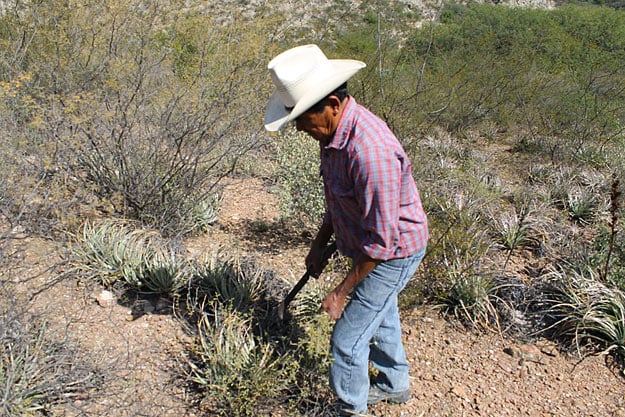 A single harvest area for Damiana leaf can stretch more than 12,000 square hectares. There is another plant, Mexican Oregano (Lippia graveolens) which grows side-by-side with the Damiana bushes. While Chapparal (aka Gobernadora and Larrea tridentate) is harvested just a few miles and a couple hundred meters lower than Damiana, the Mexican oregano is a true habitat companion plant. While being a slightly larger shrub, it grows in the same places and requires the same harvesting methods.
Thought of as a culinary ingredient, Mexican oregano is typically used in traditional Mexican cuisine such as berria, posole, and other soups. Think of Mexican Oregano as having similar applications as marjoram or Greek oregano. Chapparal is a deciduous shrub that grows in abundance in many regions of Mexico, but just slightly lower in elevation than these two plants. It enjoys full sun in open spaces, allowing easy harvesting by hand and excellent yields due to its heavy resinous leaves.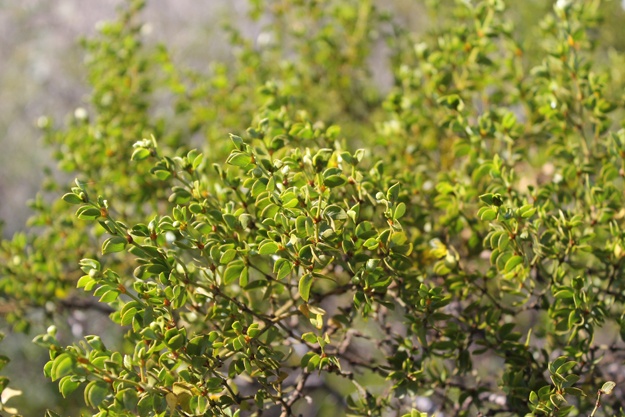 Locally run organizations with federal assistance help to regulate harvesting by issuing permits and assigning quotas depending on how healthy the stands are that year. Typically officials seek advice from village elders and knowledgeable plant folks with a lifetime of experience to gauge the health of that season's crop. Despite this active regulation, there is a small amount of Damiana poaching (harvests without permits) that makes its way to the black market. However, most of this illegal product never leaves Mexico due to the inability to export without quota permits. This system of permits and quotas is reminiscent of the regulation surrounding wild-harvested American Ginseng in Appalachia.
I have seen firsthand the care, hard work, and knowledge that makes it possible for us to enjoy these beautiful medicinal herbs. After my time spent with the plants and the harvesters, there is no doubt that these wild populations are being managed in a sustainable manner. I encourage us all to take pride in knowing where our plants come from and the process involved in bringing them to our homes.
Learn more about the certified organic Mexican herbs in this story:
________________________________________________________________________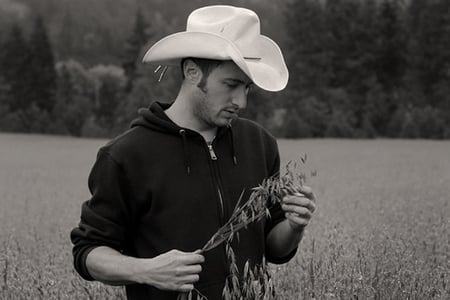 Nate Johnson is our International Farms Manager, bringing a lifelong background in organic farming, especially in the production of dehydrated herbs and spices to Mountain Rose. Growing up at the base of Mount Adams, his life has revolved around agriculture and the outdoors – mainly perusing extreme sports and a country lifestyle. Nate also enjoys multicultural activities with Spanish as his second language.