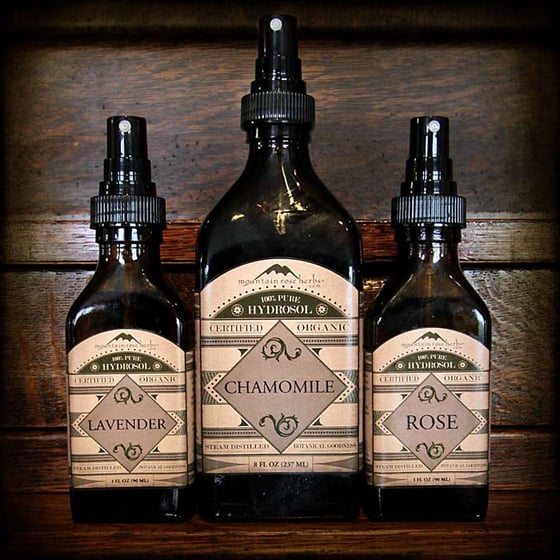 As harvest season is coming to an end, we are receiving freshly distilled hydrosols! Which means that all of your favorites are back in stock or will be soon.
Hydrosols may also be referred to as hydroflorates, flower waters, or distillates. They are produced by steam distilling plant material, which is the same production method used for most essential oils. They have similar therapeutic properties as their accompanying essential oil, but are much less concentrated. These pure hydrosols are not by-products of essential oil production, but come from devoted distillers who steam small batches of plant material strictly to produce these wonderful products.
Hydrosols have mild aromas when directly compared to their matching essential oil, this is because they only contain the water soluble constituents from the botanical material. They still have very beautiful aromas and are a versatile botanical product to have on hand for many preparations. They can be used alone as a facial toner or body spray, combined into an air freshener, or as a luxurious ingredient to substitute water in homemade bodycare formulations.