Busy as bees over the past few months, we've been planning something very, very special for our wonderful herbal community! The time has finally come to share this happy news with you and we are bursting with excitement!
Please join us for our new ongoing series of visiting herbalists.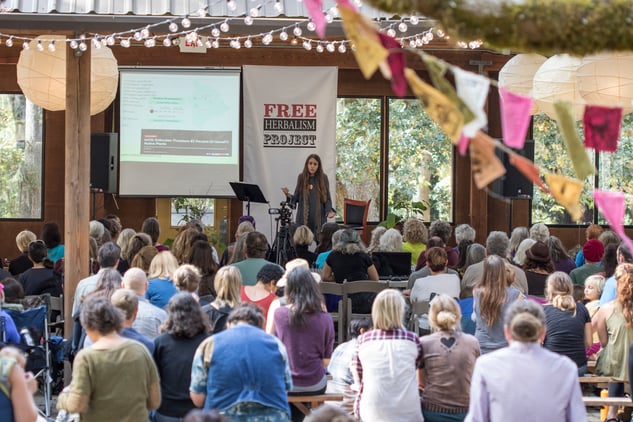 Mountain Rose Herbs will be hosting this free community event several times a year and each lecture will feature a different herbalist and topic. Not only will every event be FREE to the public, we'll also be serving up free organic tea and and music before the main event as an added bit of herbal excitement.
Want to show your support? Each event will also be a fundraiser for the featured herbalist's school, free clinic, or non-profit organization through the sale of fun merchandise, DVDs, herbal books, and other goodies.
Gather with us to send the herbal tradition of shared knowledge out in ripples of hope and healing throughout our community. See you there... and join us on Facebook for updates!
Interested in the Free Herbalism Project?
Check Out Our Next Event!