Our free Herb Day Celebration is coming up on May 4th! Rain or shine, we'll gather with the plants once again to sip free tea and learn from renowned herbalists! Come experience aroma-herbalism with our special guest, California herbalist and aromatherapist Kathi Keville, be inspired by health activist Sue Sierralupe, and tour the spring wildflowers with Oregon's own Howie Brounstein and Steven Yeager!
Spring Plant Walk
11 am to 12:00 pm
To begin the festivities, Howie Brounstein and Steven Yeager will take us on a trip through the forest to meet our wild beauties of spring! From lilies and orchids, to violets and Oregon grape, come learn how to identify the gorgeous blooms around you, discover their names and uses, and gain a deeper understanding of their ecosystems. The number of participants for this walk will be limited, so please arrive early!
Street Herbalism
12:30 pm to 1:30 pm
Sue Sierralupe of Occupy Medical will give a brief history of the Occupy movement, the clinic itself, and the evolution of the herbal medicine movement in America. Learn how to set up your own clinic and which herbs to start with for successful patient care.
Aromatherapy:The Fragrant Art of Healing
2:00 pm to 5:00 pm
Come experience a world of good scents with aromatherapist and herbalist Kathi Keville!
Aromatherapy is an avenue of herbalism that can be effectively integrated with herbal and other holistic modalities to create multi-level healing. Healing plants offer hands-on, sustainable, green medicine that not only addresses physical, but also emotional health. Learn how to use plant aromatics to become your own healer.
DO YOU WANT TO DONATE HERBAL SUPPLIES?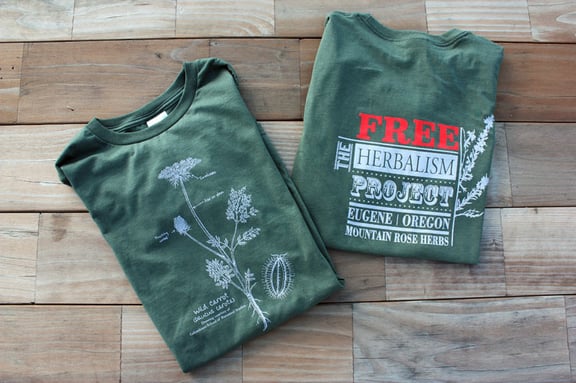 We will be selling boxes of organic herbal tea, t-shirts, essential oils, tinctures, books, and more to help raise money for both Occupy Medical and the American Herb Association. All profits from these merch sales will be donated to support their important work in our community.
We will also be collecting donations for the Occupy Medical Free Clinic!
Have items to donate?
Dried Herbs
Used Tincture Bottles
Gloves
Cold/Hot Packs
Eyeglasses
Vitamins/Supplements
Band-aids
Foot Powder
You can view the entire list here: Donation Wishlist