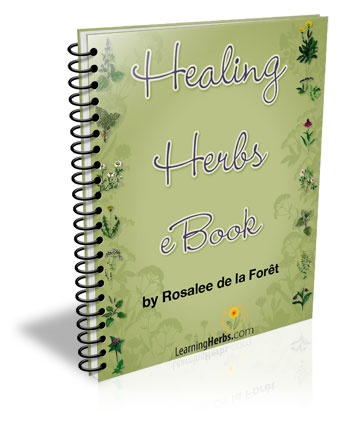 For all the fans of our Healing Herbs Poster made with the wonderful folks over at LearningHerbs.com, check out The Healing Herbs eBook by Rosalee de la Forêt!
This eBook contains 56 PDF pages covering all 23 herbs listed on the Healing Herbs Chart in greater detail. Rosalee also shares remedies and recipes to accompany each herb! Basically, you get each herb on the chart expanded into a 2 page lesson. Such a special gift to the herbie community!
Here are the 23 herbs you'll learn more about...
Special thanks to Rosalee and HerbMentor.com for sharing this fantastic resource!