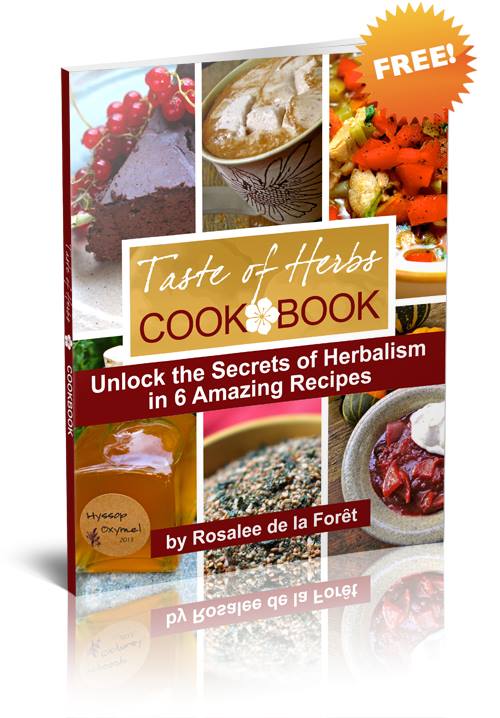 Oooh...here's another amazing herbal freebie from the upcoming Taste of Herbs course!
Rosalee de la Foret wrote six recipes to correspond with the five tastes she teaches during this new online course. The recipes range from tom kha soup, to oxymels, and even a delicious cacao-rich chocolate cake. That's some pretty tasty herbalism!
You can download the FREE 32 page cookbook here!