Traveling to the heart of the herb growing region of the Appalachian mountain range during harvest season, Jennifer Gerrity, our Executive Director of Operations, and Jacob Lauch, one of our Procurement Officers, had the incredible opportunity to meet with prospective herb growers interested in native plant conservation. This gathering of forest farmers was part of a growing movement toward the cultivation of woodland botanicals through the new Forest Grown Verification Program.
The PCO Forest Grown Verification program provides a third party audit system for native medicinal plants grown in their natural habitat. These herbs are skillfully tended by stewards who propagate and care for the plants in a sustainable and ethical manner. Additionally, the program also audits wildcrafted stands to ensure proper collection practices are being used and long term natural expansion of these stands can take root.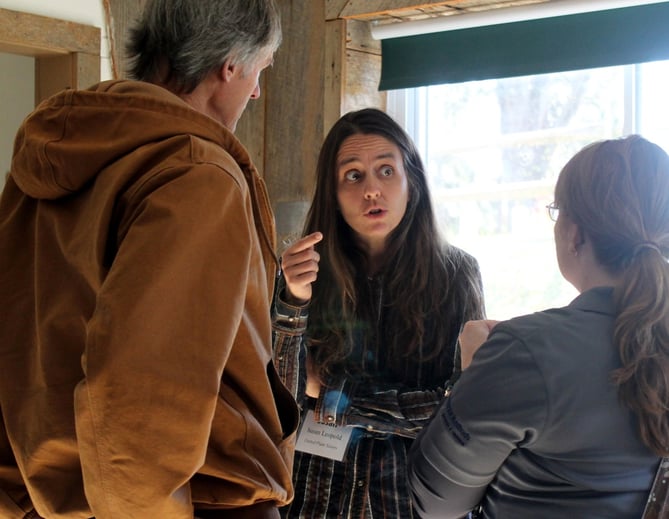 Professor Eric Burkhart from Penn State University is the visionary force behind the Forest Grown Verification Program. Eric is intimately involved with the ginseng trade in Appalachia, and has serious concerns about the future of native woodland plants. He envisions this program as a potential solution to balancing healthy wild populations and meeting market demand, while supporting the growers and pickers who rely on these harvests for their livelihoods. Maintaining a sustainable and flourishing future for these plants, and the people who depend on them, is key to breaking the poaching epidemic.
Working in tandem with Susan Leopold, PhD, who is the Executive Director of the United Plant Savers, this important project is gaining momentum through education and exposure countrywide - especially now that two ginseng products from the program are available for sale from Mountain Rose Herbs including PCO Forest Grown Verified ginseng root and leaf!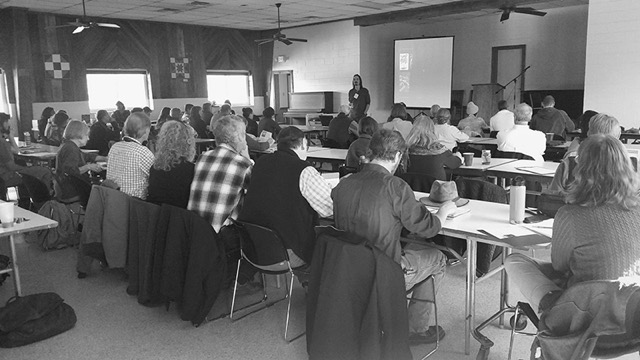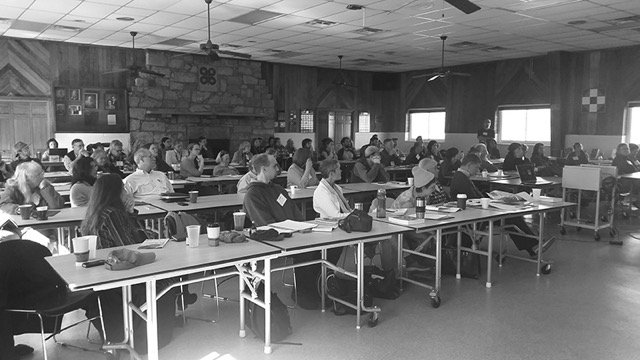 Jennifer and Jacob met with groups of active growers wanting information about what it takes to become a supplier for Mountain Rose Herbs, how to comply with our quality program, and post-harvest handling to ensure potency and proper drying of these precious plants. Many of these farmers are already planting and caring for native woodland botanicals on their land as we work together to find long term solutions for bringing forest grown plants to commerce.
We're so happy to help launch this program with the "king of woodland botanicals" - our own native American Ginseng root and leaf. Through the support of the herbal community and our amazing conservation-hearted customers, this project is becoming a success story. We are proud to offer this sustainable wild-simulated ginseng, and by purchasing this special root and leaf, the entire Forest Grown Project is supported. This means that more growers can be inspired to plant even more of our botanical medicines like Goldenseal, Solomon's Seal, Black Cohosh, Blue Cohosh, Wild Yam, Bloodroot, and more.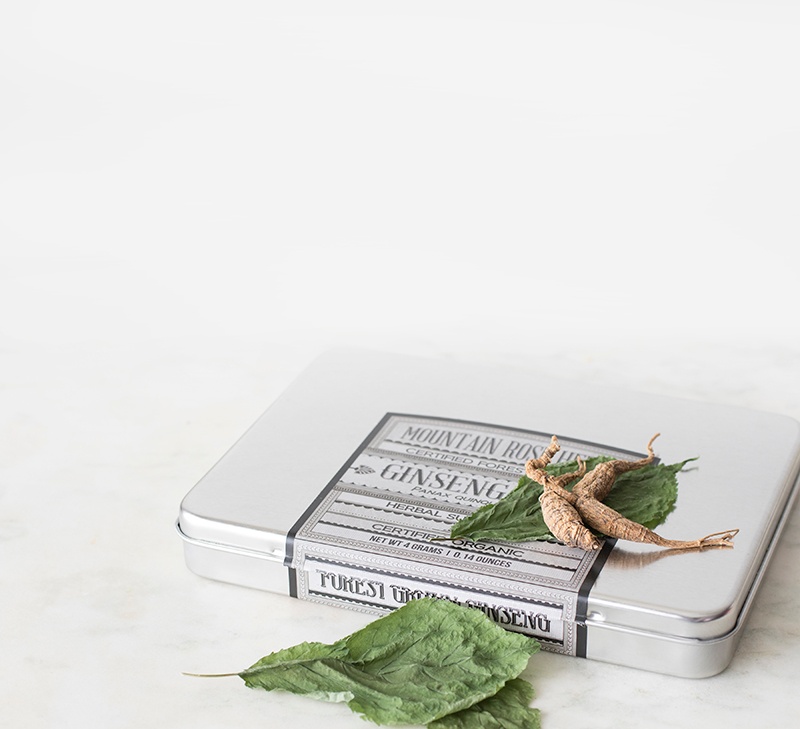 Help us support the PCO Forest Grown Program!

New in the Shop: Forest Grown Organic Ginseng Leaves
New in the Shop: Certified Forest Grown Ginseng