This is part seven in our eight part series on aroma sprays. Go to part eight.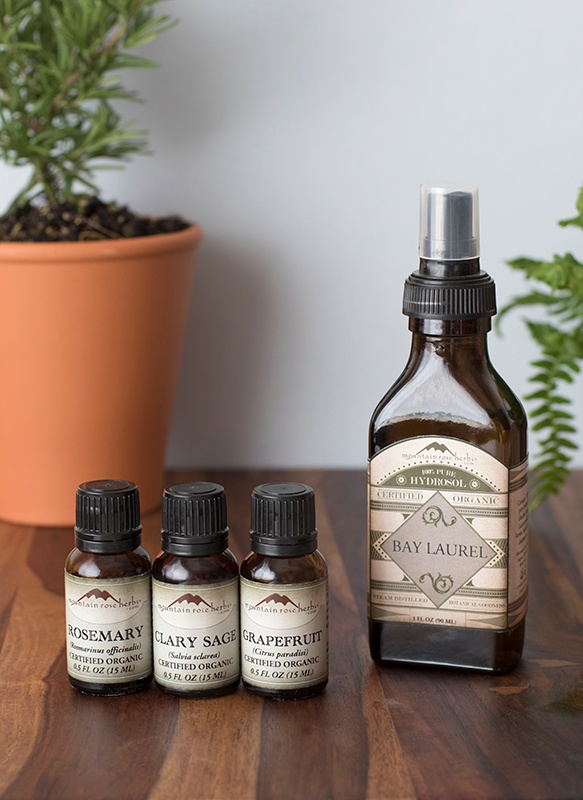 As a self-identified busybody, I need to recharge each day through special moments of solitude. Sipping herbal infusions, taking walks outside, and enjoying a fresh spritz of plant scents can help stimulate focus when I feel myself fading.Aromatherapy is a wonderful practice that can be used to gently alter your current state. Like the pleasant hum of a bell, scent can bring you back to the present moment and remind you of your intention. This awesome blend of hydrosol and essential oil keeps me levelheaded and inspired when I need it most.
Bay Laurel has long been associated with scholarly pursuits, and offers a sweet, rich, invigorating aroma. When combined with rosemary for clarity, clary sage for calm, and just a bit of uplifting citrus, this mist becomes a warm, floral, sweet, and delicately musky blend that's sure to keep you in positive spirits, especially when the task at hand seems like a mountain to conquer. Great for promoting focus, I keep it next to my desk for those post-work projects.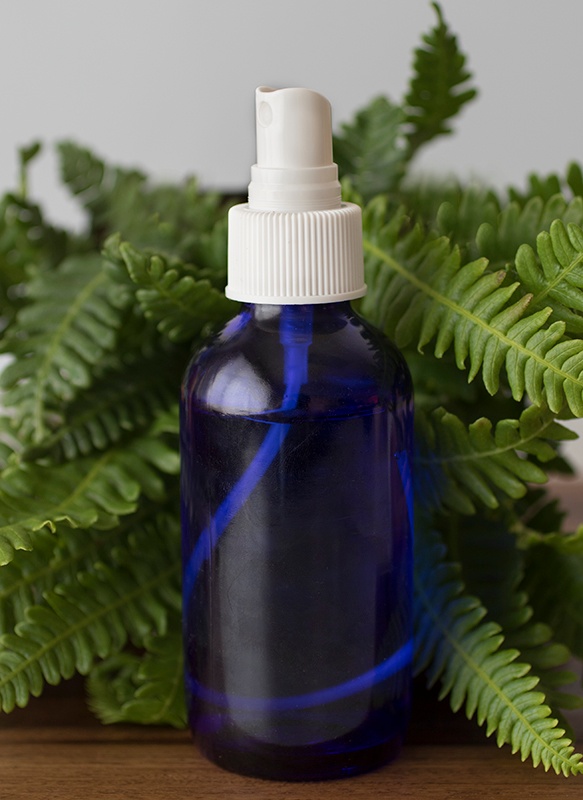 Focus Aromatherapy Mist Recipe
Ingredients:
Directions:
Pour hydrosol into a 4oz glass bottle (find the fingertip mister top here) and then add each essential oil one drop at a time. Shake well before each use. I like to spray it in a circle around me or just once on my face at arms length with my eyes closed.
Eager for moRE Aroma Spray REcipes? Here's What's Next: