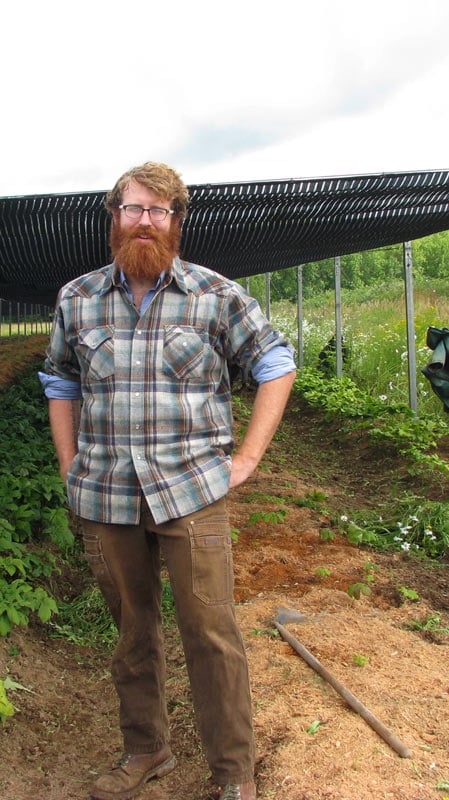 It was a beautiful Northwest day on the Goldenseal farm, overcast and threatening rain. While most of the country is well into summer, it was still a couple weeks off when I visited one of our local Goldenseal farms.
Goldenseal, Hydrastis canadensis, is probably one of the most popular medicinal plants in North America. Its anti-microbial and bitter attributes lend themselves well to alterative and topical applications. This slow growing woodland perennial is native to Appalachia and the Midwest where, because of its popularity and sensitive growing conditions, its abundance has been threatened.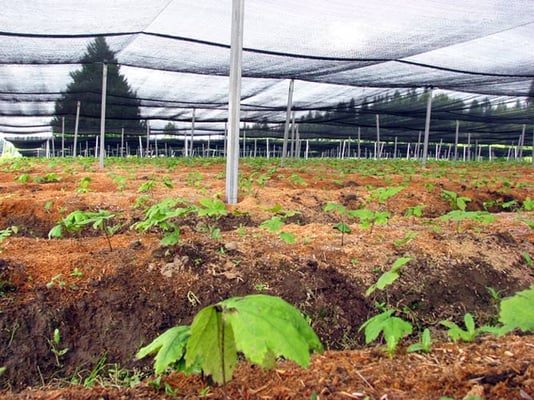 We work with conscientious and sensitive shadecloth and woodland-managed, wild-simulated growers across the country to make sure we have an ecologically responsible, high-quality source of this important plant.
As an herbalist and forager, something I always enjoy when visiting farms is the weeds! You can tell a lot about the soil and growing conditions based on what plants volunteer to grow there. On this particular trip it was wonderful to see the healthy Goldenseal and Ginseng growing from the forest of Horsetail and Plantain. The roots grow in different layers of the soil and it's a wonderful incidental bonus for what we're intentionally growing.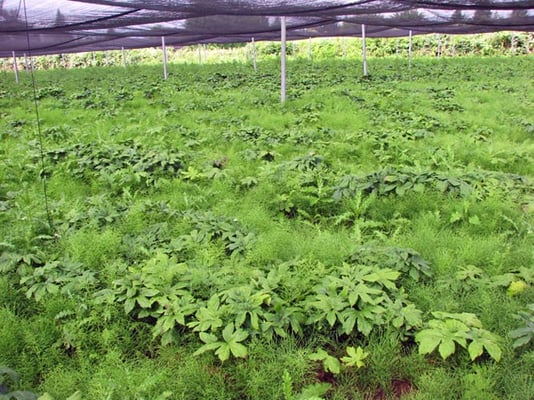 This farm has been very successful in growing the much more difficult American Ginseng among the Goldenseal. The same anti-microbial actions that we want from the Goldenseal help to protect the Ginseng which is very susceptible to fungal diseases.
Our farmer invests a great deal of care and attention into supporting the workers' wellbeing, most of whom have been employed there for over a decade. There's at least an acre of the farm set aside for them to grow their own vegetables and fruit and raise chickens, turkeys, and goats.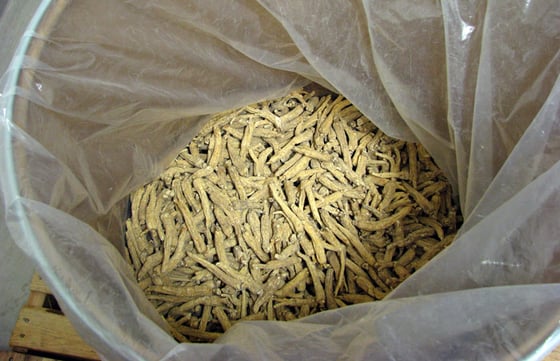 It's important that we work to manage and plant for the growth of at-risk medicinal plants. Buying from farms and woodlands that we trust, as well as supporting the protection and management of native ecosystems, are vital aspects to responsibly using these powerful plants.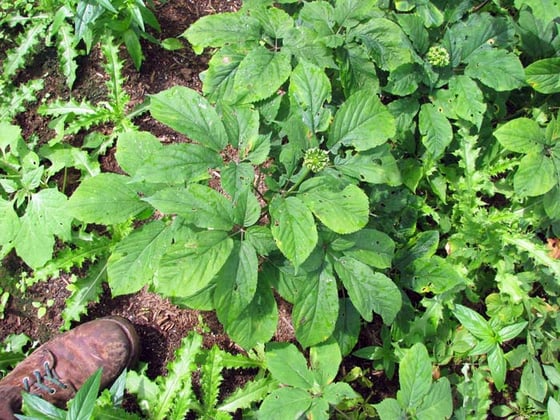 About Brian:
This post comes to us from Brian, our Domestic Farms Representative! He was born and raised in the Southern Appalachian foothills of Alabama and has worked with plants in many ways for over a decade in the Deep South, all along the Rocky Mountains, and the Pacific Northwest. He studied at the University of Alabama in Environmental Studies and Geography as well as advanced botany and herbalism with Columbines School of Botanical Studies. Brian loves working with our farmers and wildcrafters across the country to provide the highest quality and most ethically harvested and gathered medicinal plants around.