Did you know that it takes 60 whole roses to produce just one drop of essential oil?
The pure potency of each drop makes these precious ingredients powerful tools for aromatherapy. Check out this fascinating infographic we created to outline the production of essential oils and hydrosols, from fresh living plants to distilled aromatic concentrates.
Click on the picture below to enlarge…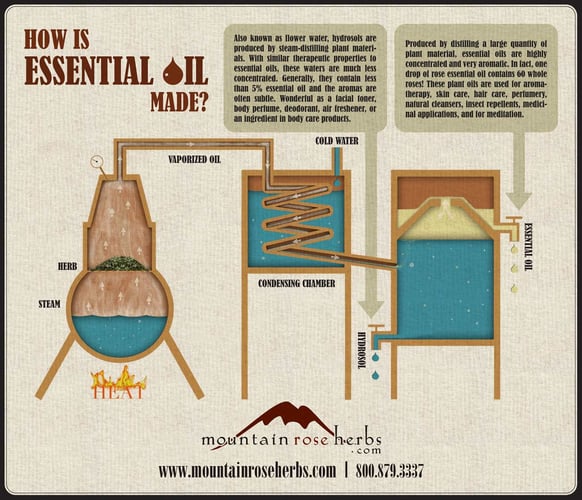 Find recipes using essential oils
You might also be interested in ...
Essential Oil Dilutions and Conversions Guide