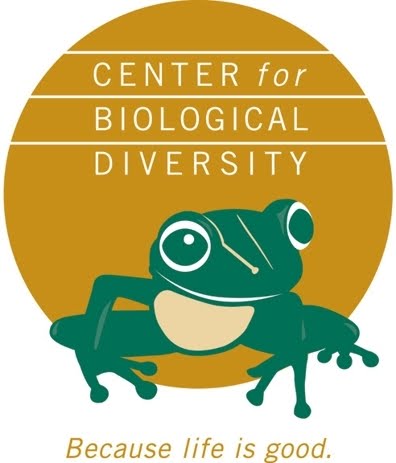 When people think about endangered species, they often think of species like polar bears and wolves that get a lot of media attention. But numerous other species are being pushed toward extinction, including many native plants threatened by ongoing habitat destruction from development, agriculture, logging, grazing, pesticides, and off-highway recreational vehicle use.
Fortunately, the ESA can provide protections for all types of imperiled species, not just the most charismatic - and the ESA's protections have an astonishing success rate: the Act is 99% effective at preventing extinction.
Unfortunately, the agency tasked with protecting imperiled species, the U.S. Fish and Wildlife Service, is not doing enough to protect species from these threats. That's why the Center for Biological Diversity has fought for Endangered Species Act (ESA) protections for imperiled plants for over two decades.
The Center won ESA protection for 351 plants between 1993 and 2014, which constitutes 40% of all plants listed since the first plant was protected in 1977, and 67% of all plants listed since 1993. Plants make up 61% of the 571 species the Center has protected since 1991. We have also helped attain over 2 million acres of protected critical habitat areas for 198 plants. The largest protected area is 175,873 acres for Fleshy owl's-clover (Castilleja campestris ssp. succulenta), a California endemic. The smallest is 6 acres for Nevin's Barberry (Mahonia nevinii) another California endemic.
The plants we have protected have great stories to tell.

Here's a look at some of them...

The largest is the Pallid Manzanita (Arctostaphylos pallida)...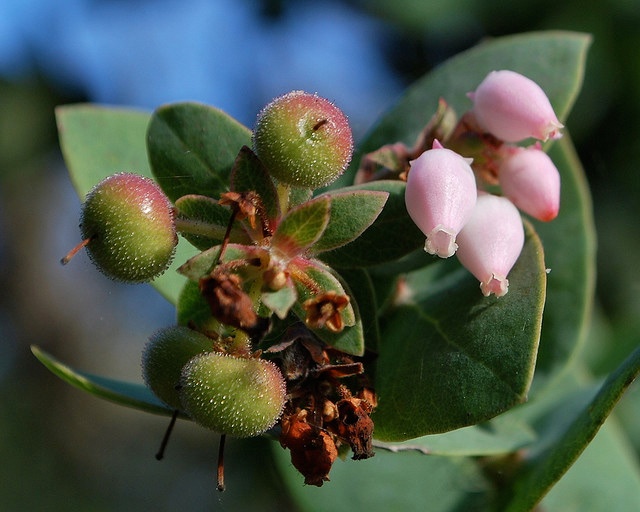 The smallest may be Vandenberg's Monkeyflower (Mimulus fremontii var. vandenbergensis)...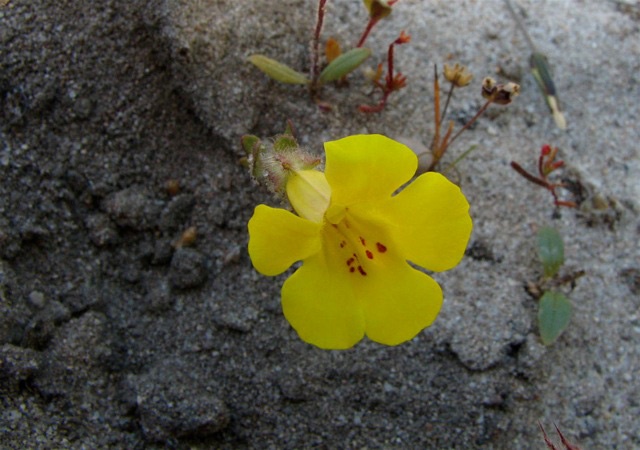 Johnson's Sea Grass (Halophila johnsonii) is the only listed marine plant...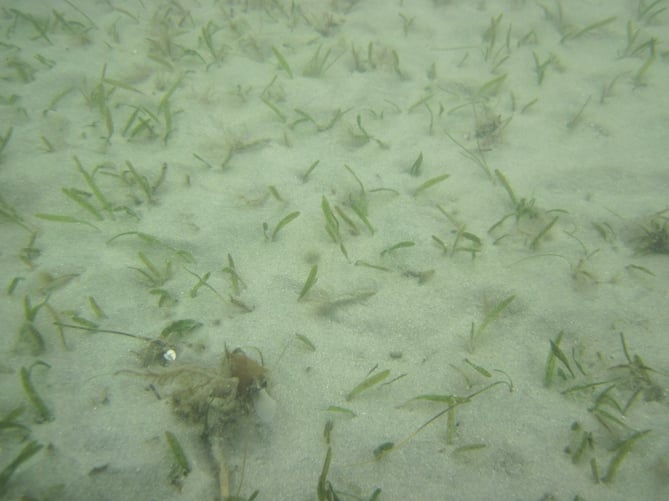 Howell's Spectacular Thelypody (Thelypodium howellii ssp. spectabilis) is undeniably spectacular. But not all names are quite as accurate. The rough popcorn flower (Plagiobothrys hirtus) does not resemble popcorn...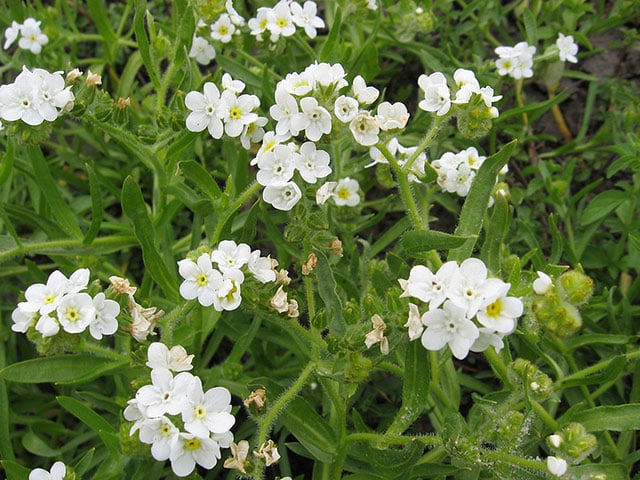 The Dwarf Iliau (Wilkesia hobdyi) is not very small...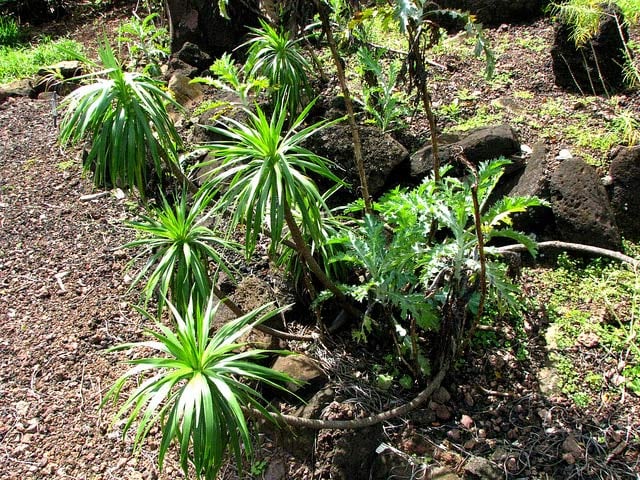 But the Seabeach Amaranth (Amaranthus pumilus) does live on beaches...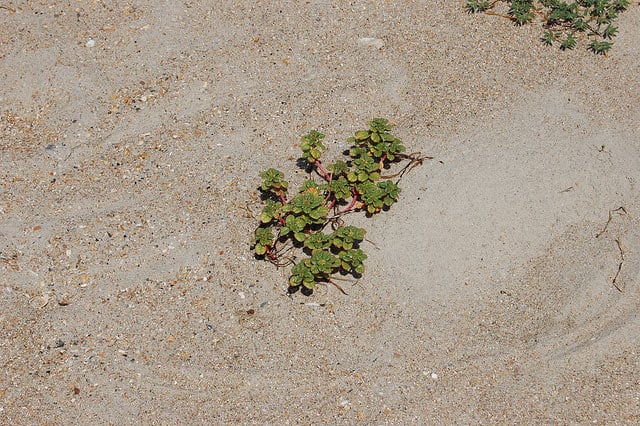 The Huachuca Water Umbel (Lilaeopsis schaffneriana var. recurva) is despised by developers...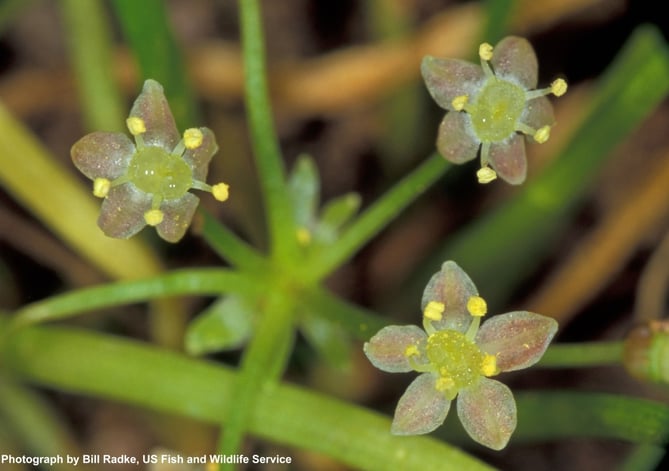 And the Pagosa Skyrocket (Ipomopsis polyantha) is loved by all...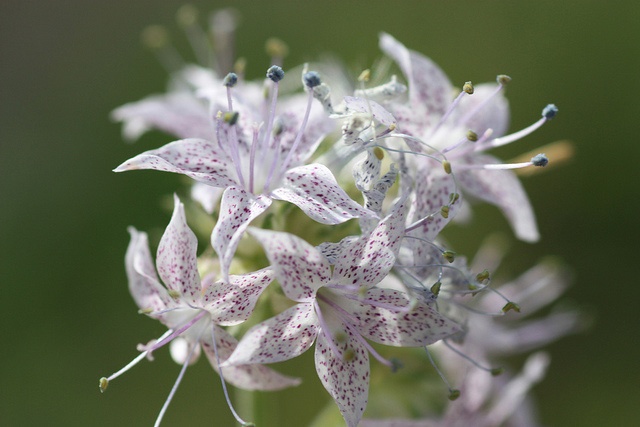 The first plant we gained protection for was the beautiful Sweet-scented Pigeon Wings (Clitoria fragrans), a Florida endemic, in April, 1993. The most recent is the Georgia Rockcress (Arabisgeorgiana), protected on Sept. 12, 2014. There is only one single wild San Francisco Manzanita (Arctostaphylos franciscana) left. Astoundingly, the U.S. Fish and Wildlife Service let it sit on federal endangered species waiting list from 1980 to 2013.
Despite obtaining protections for all these plants and many more, there is still so much more work to be done. An estimated 31% of the native plant species in the United States are considered at risk of extinction, and only 11% currently receive protection under the Endangered Species Act. That's why we keep fighting.
For example, on Dec. 30, 2014, we launched a lawsuit against the U.S. Fish and Wildlife Service for their failure to provide ESA protection to Graham's and White River Beardtongues. These beautiful wildflowers grow only on top of oil shale deposits in northeastern Utah and western Colorado.
Our fight for these and many other imperiled species would not be possible without our supporters, and we thank Mountain Rose Herbs for their strong support of our work. While acknowledging in a proposal the need to protect over 90% of these flowers imperiled by oil and gas development, the U.S. Fish and Wildlife Service succumbed to pressure from dirty energy interests and abruptly switched course, denying these plants ESA protection. The Center, along with allies from seven other conservation groups, will now be taking the Service to court to ensure that these flowers are not driven to extinction.
At the Center for Biological Diversity, we believe that the welfare of human beings is deeply linked to nature — to the existence in our world of a vast diversity of wild animals and plants. Because diversity has intrinsic value, and because its loss impoverishes society, we work to secure a future for all species, great and small, hovering on the brink of extinction. We do so through science, law and creative media, with a focus on protecting the lands, waters and climate that species need to survive.We want those who come after us to inherit a world where the wild is still alive.
To learn more about the Center's work on these plants and many others, please visit our website:
Lori Ann Burd, Environmental Health Director, directs the Center's efforts to protect humans and all other species from the harmful effects of toxic substances. She earned her B.A. at Colorado College and her J.D. at Lewis and Clark Law School. Before joining the Center she worked as a staff attorney and campaign manager for the Portland-based nonprofit Bark to protect forests, rivers and wildlife, then as a contract attorney for National Wildlife Federation, focusing on mountaintop-removal coal mining and tar sands pipelines, and the Center for Food Safety, where she focused on pesticides and genetic engineering. She sits on the boards of NEDC and the Crag Law Center.