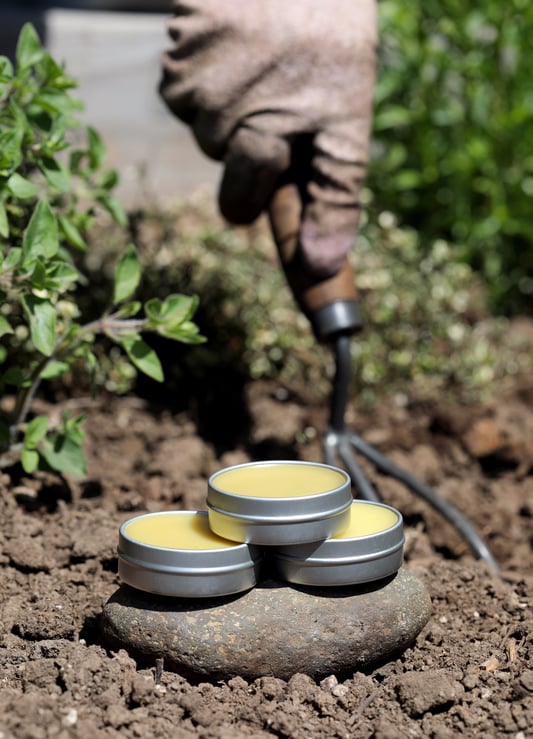 As the garden beckons, I'm reminded why I'm so thankful for herbal salves! Between planting, weeding, and pruning, my pampered winter hands are getting their typical spring hazing. Part of it is surely my own fault, as I tend to toss my gloves aside to feel the warm dirt on my hands.
I love this soothing gardener's salve for minor skin irritations, dryness, and occasional sore muscles. I've chosen herbs and oils that are well-suited for worn and tired skin including organic arnica, organic ginger root, organic lavender, organic rosehip seed oil, and vitamin E oil.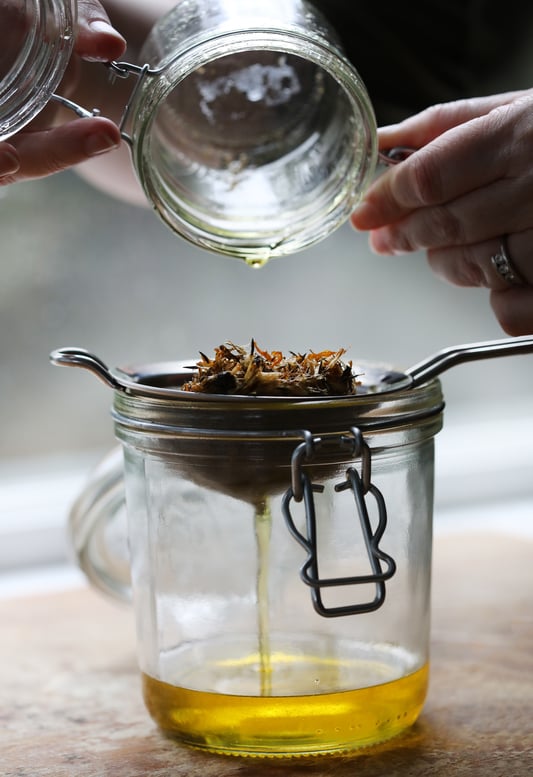 Soothing Gardener's Salve Recipe
Ingredients

Directions
Combine arnica and ginger oils and beeswax pastilles in a double boiler.
Heat until beeswax has melted and mixture is incorporated.
Remove from heat and add organic rosehip seed oil, vitamin E oil, and essential oils.
Stir quickly to combine and remove from heat.
Once removed from heat, work quickly or beeswax will start to solidify again.
Pour mixture into tins with lid off.
Allow salve to cool completely before storing with lid on in a cool, dry place.
If stored properly, salves can last for 2-3 years. However, if you're a hands-on gardener, these tins aren't likely to be around for too long!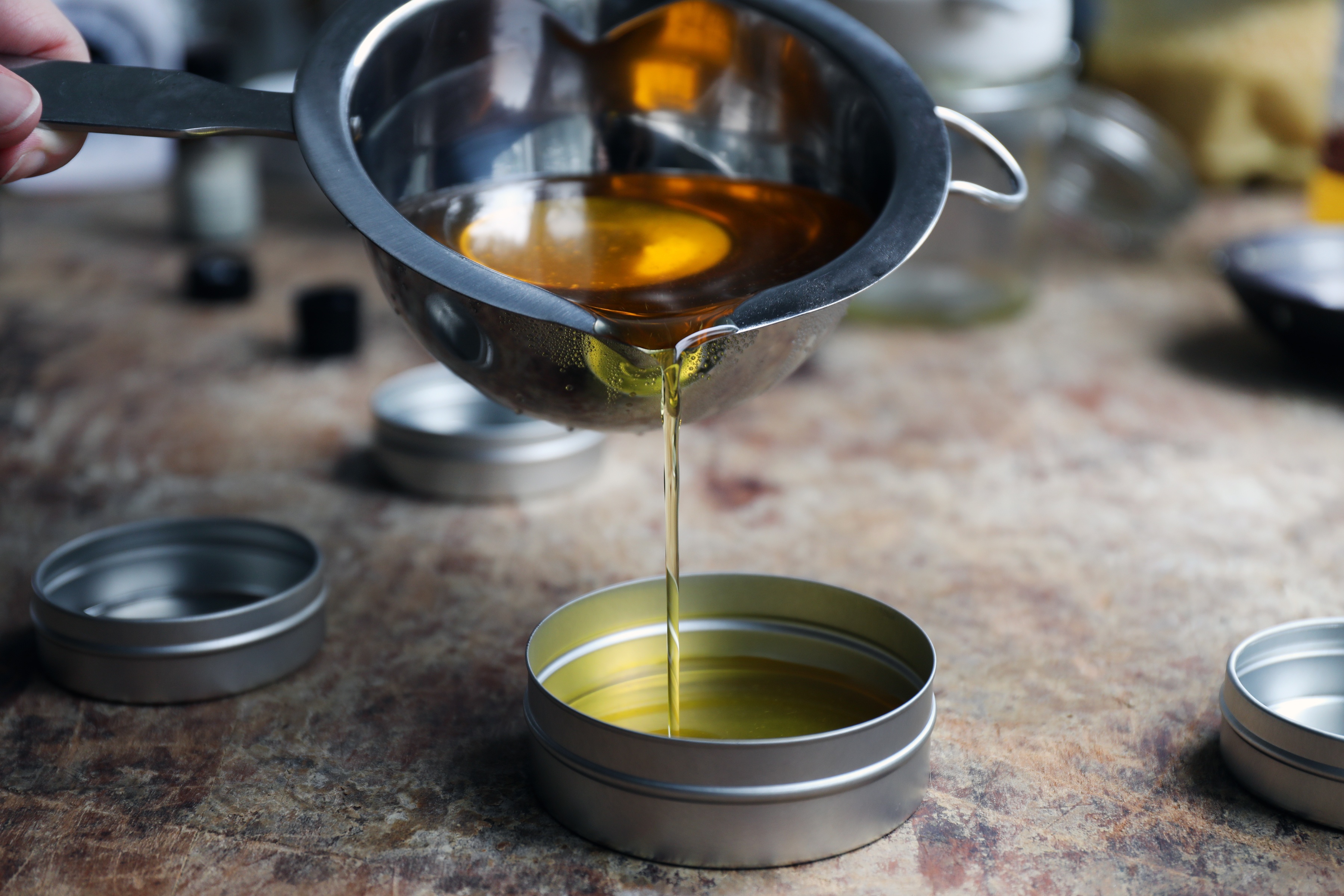 Tips & Tricks
If you opt for DIY arnica and ginger oil, we found filling a 7 oz. pantry jar 3/4-full with the organic arnica flowers and another 7 oz. pantry jar 1/2-full with the organic ginger root was a good amount of herb for this recipe.
If gardening season snuck up you, organic olive oil can be used in place of the herb-infused oils, although the salve may not have the same effect.
If you don't have a double boiler, a glass bowl placed over a pot of boiling water will do the trick.
This salve is easily adapted to suit your personal needs by creating your own herbal-infused oils or using your favorite essential oils.


Want to get even more Salve-Savvy?