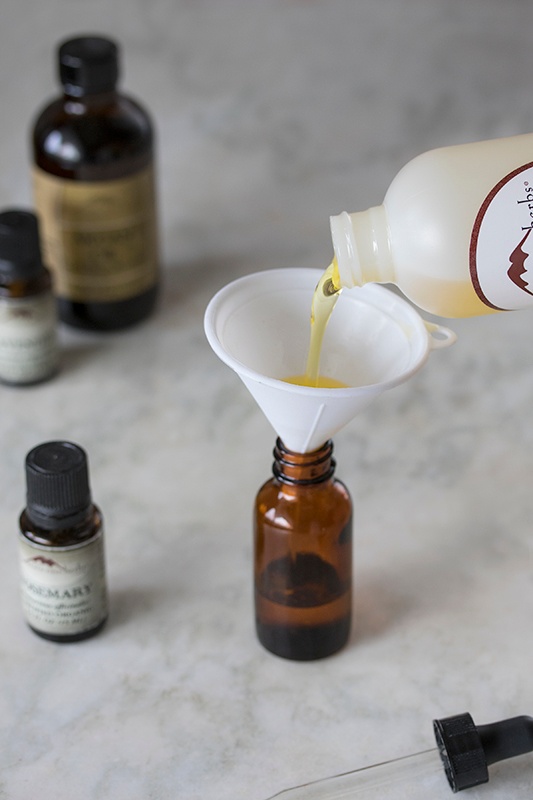 Who doesn't long to have their aches and pains soothed away by touch?
How about elevating that experience with an herb-infused aphrodisiac massage oil? Yes, please! Whether for an anniversary, birthday, or Valentine's Day, imagine how sweetly surprised your partner will be when you gift a bottle of homemade massage oil, light a few candles, and show them your love through relaxation. Even if the holiday isn't really your thing, there's little in life more precious than time shared connecting with the ones you love. Plus, this fun project is quick, easy, and allows you to formulate something really special for your sweetheart or anyone else in your life in need of relaxation. There are many wonderful ingredient options to experiment with and enjoy!
Basic Massage Oil Recipe
Ingredients:
8 oz organic carrier oil or herbal infused oil
65 to 90 total drops of organic essential oil
1/2 tsp vitamin e oil
Instructions:
Drip all essential oils into a glass bottle, add carrier oil or herbal infused oil.
Roll bottle between palms to blend oils.
Decorate with a pretty label if desired. Shake well before each use.
some of our favorite Organic Carrier Oils
Olive Oil, Sweet Almond Oil, Avocado Oil, Jojoba Oil, and Grapeseed Oil

Organic Herbal Infused Oils
Rose Bud, Calendula Flower, Lavender Flower, Chamomile Flower, Rosemary Leaf, and Damiana Leaf are all lovely placs to start.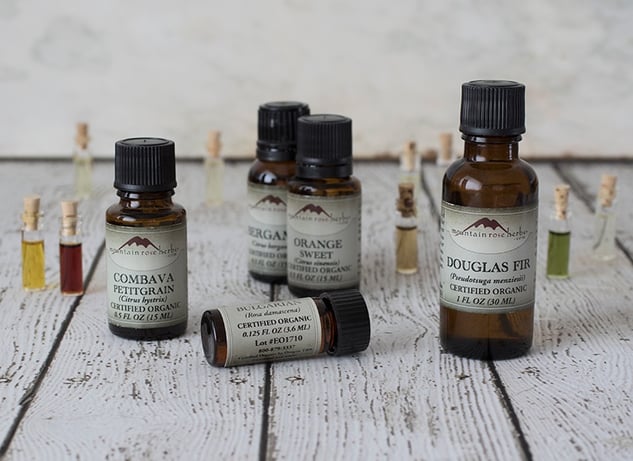 Organic Essential Oils for massage oil recipes
Top Notes
Sweet Orange, Mandarin, Grapefruit, Peppermint, Bergamot
Middle Notes
Chamomile, Lavender, Geranium, Neroli, Petitgrain, Fir, Ylang Ylang, Cardamom, Clary Sage
Base Notes
Rose, Sandalwood, Frankincense, Patchouli, Vetiver, Cedarwood, Oakwood, Vanilla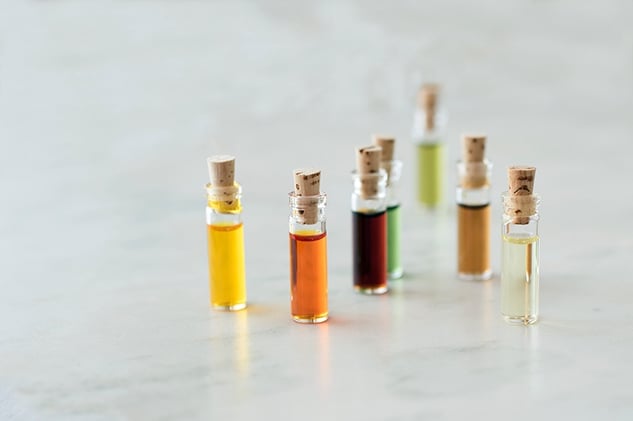 Try these easy to blend together essential oil combos
Handmade Organic Massage Oils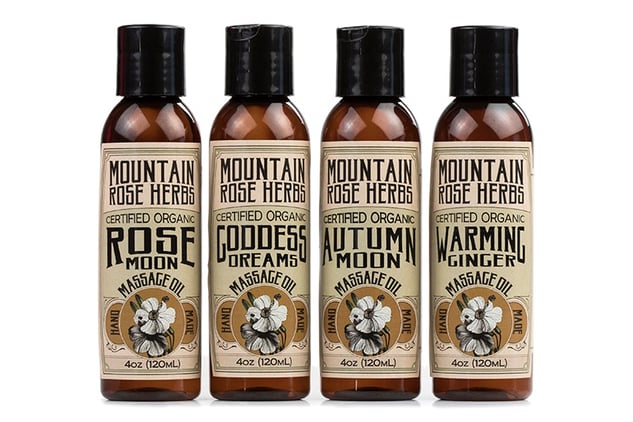 We've been making a line of handcrafted massage oils for many, many moons. Both the Goddess Dreams Massage Oil and the Rose Moon Massage Oil take our top pick for Valentine's Day!