The organic Lavender Essential Oil in this recipe is one of our summer sale items. Explore our sunny specials and have a fabulous summer!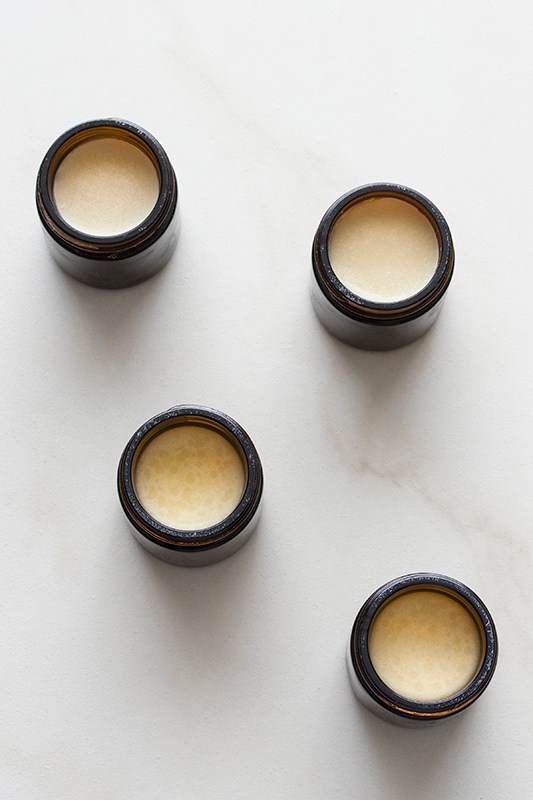 We've all witnessed the deodorant revolution happen over the past few years. From over-the-top chemical infused sticks to ruin-your-blouse white stuff, finding a healthy and practical alternative can be a challenge. I've tried them all and even gone without for many years.
Most of the time I don't need it, but occasionally I like to go on multiple day hiking trips or enjoy the local music scene in small, warm venues. So, I experimented with lots of other recipes to create a formula that works perfectly for my needs. This isn't the normal wipe it on deodorant! The ingredients in this recipe, such as the cocoa butter and shea butter, will melt easily with body temperature, while maintaining a solid form in the tin throughout the day. I push a little pea sized chunk off with my finger and rub it into my underarm just like I would body lotion. Once you see how easy it is to make, you might just go a little deodorant wild like me, mixing in your favorite essential oils for a personalized scent treat!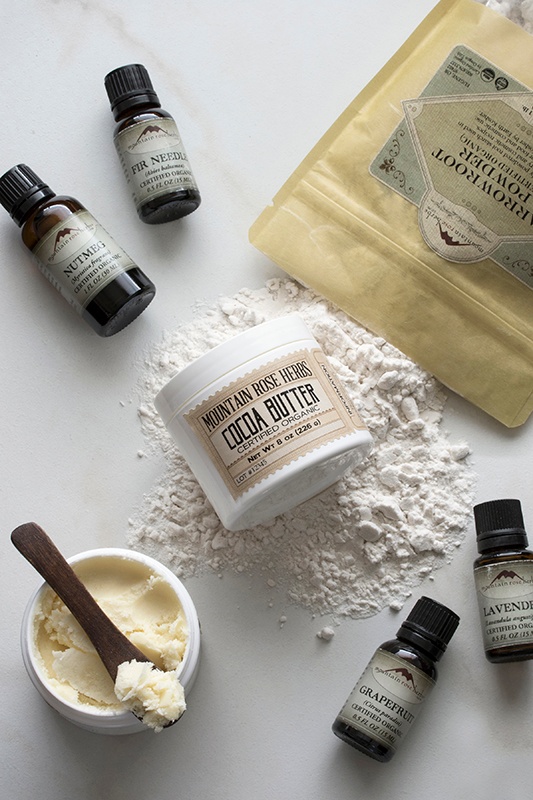 All-Natural Homemade Deoderant Recipe

Ingredients
Makes two 2oz tins
Organic Essential Oils
Directions
In a pyrex measuring glass, combine Cocoa Butter and Shea butter.
Using a double boiler, heat over low-medium until butters are melted.
Remove from heat and stir in Arrowroot Powder and Baking Soda.
Stir in Vitamin E Oil and your desired essential oil blend.
Carefully pour into 2 oz tins, filling to the top, but making sure not to spill over.
Place lids on containers without pressing down to lock. Just let them sort of sit on top to help prevent dust from settling in your deodorant while it sets.
Allow to completely cool and solidify, this can take 6+ hours. I usually let them sit overnight. Enjoy! And remember, deodorant works best if applied before you are active!