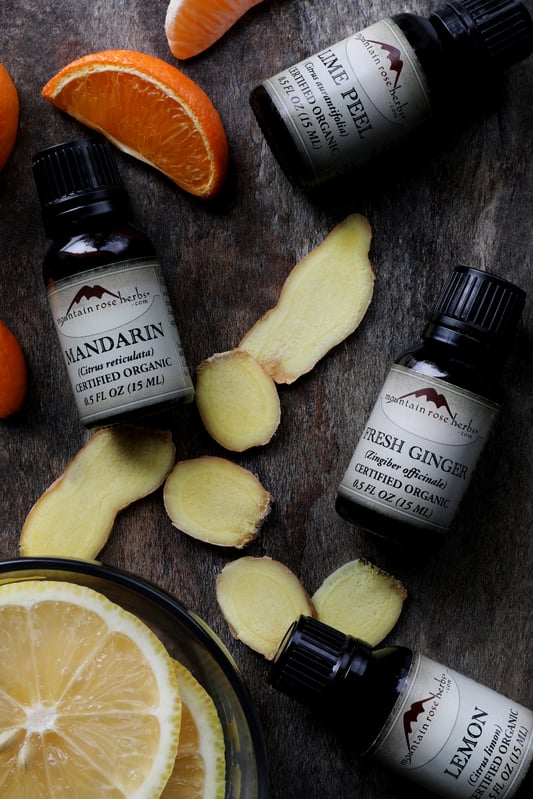 As much as I love the gray, infamously wet skies of an Oregon fall and winter, I do find myself needing the occasional burst of brightness. One of my favorite ways to do this is through aromatherapy. I long for the scents that I see as "yellow" when I smell them. These yellow scents are so rare in the winter holiday weeks, which can be so dominated by the deep verdant scents of evergreen and the brown and red notes of cinnamon, chocolate, and pumpkin spice.
Citrus was my former go-to, but once I encountered fresh ginger essential oil, I knew I could make a concoction that would give me the glowing notes I craved through the rains and into the blossoms of spring. This blend works wonderfully to evoke memories of sunshine, summer, warmth, and energized afternoons. Used as a room spray, it can transform the atmosphere into one that is more invigorating and stimulating. Used as a hair or skin spray, along with the benefit of added shine, you'll remind those you pass of sunnier times.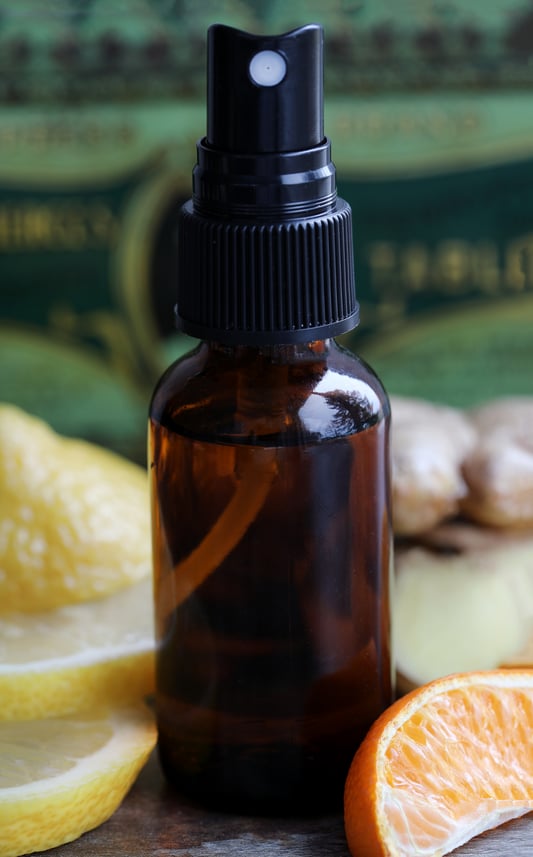 However you choose to use this ginger citrus spray, if you're anything like me, you'll find yourself surreptitiously sniffing the bottle whenever you need your brain to be awake and motivated. I hope you'll find your own modifications to this blend to help you capture your summer memories.
Ginger Citrus Spray
Makes 1 ounce.
Ingredients
Directions
Pour jojoba oil and essential oils into a 1 oz. amber glass bottle with mister top.
Shake lightly to blend.
Fill remainder of bottle with water.
Spritz this energetic, revitalizing mist on skin or hair. It works well as a room spray too!

Want More Ways to Spice Up YOur Scents?
You may also like: