This is part two of seven of series on aroma sprays. Go to part three.
Learning to create your own all natural body mist is amazingly simple! Commercial fragrances are laden with toxic synthetics that can irritate the skin and respiratory tract. They also tend to be really pricey at $50 to $100 for a 2oz bottle.
Making your own perfume using just a few drops of pure essential oils allows you to save money and customize scents for your friends, family, or for yourself - naturally! This is one of my absolute favorite combinations. When I wear it, people always ask for the name and get wide-eyed with excitement when I tell them how easy it is to make.
The warmth of sandalwood mixed with deep floral rose, fresh grapefruit, and a hint of Ylang Ylang sweetness creates a sophisticated and intoxicating scent that rivals any of those expensive perfumes - at a fraction of the cost. In fact, the ingredients used in this recipe total a whopping $3.99 for an entire 8oz bottle. Pretty amazing, right?!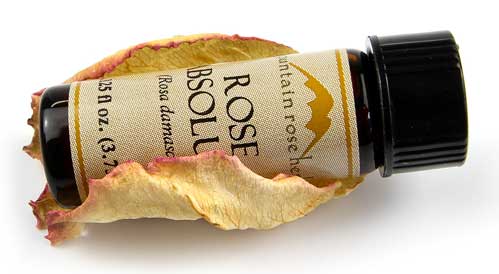 Blossom Wood Mist
4oz water
2.5 oz Witch Hazel extract
3 drops Sandalwood essential oil
3 drops Grapefruit essential oil
3 drops Rose Absolute essential oil (or rose essential oil of your choice)
2 drops Ylang Ylang essential oil
Pour all ingredients into an 8oz glass bottle, cap with a mister top, and shake well before spritzing liberally on skin.
To learn more about making perfumes using essential oils, check out Aromatherapy: A Complete Guide to the Healing Art by Kathi Keville and Mindy Green. It is a wonderful resource!
ENJOYED This Recipe? HERE'S WHAT'S NEXT: