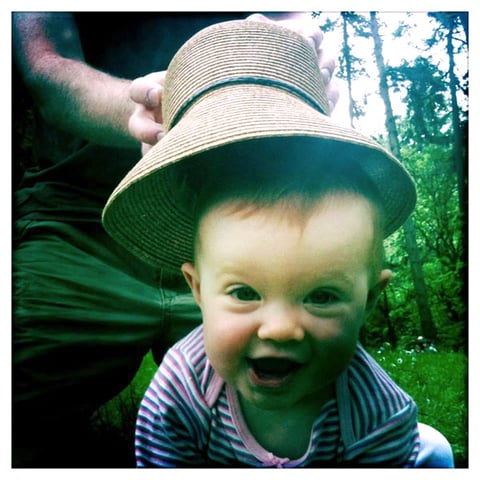 Look at that cutie pie!
The summer sunshine brings fun outdoor play for little ones like Amelia Sage, in flower filled parks and backyards around the city. But along with this seasonal merriment also comes skin irritating heat and humidity. Thankfully, making your own baby powder is cheap, easy, and allows total control over what ingredients go on baby's precious skin. Most commercial baby powders contain chemicals and artificial perfumes that can be potentially harmful. Crafting your own customized powder only takes a few ingredients and can be put together in just minutes. And, it's 100% natural! You can also formulate a less herbal "everyday" body powder by leaving out the goldenseal and myrrh powder. Either recipe can be lightly scented with a few drops of pure organic essential oil if you'd like - just keep in mind that these oils are highly concentrated, so less is best for baby.
Baby's Body Powder Recipe
Ingredients
Directions
Sift clay and arrowroot powder together and stir well.
Add the herb powders and mix thoroughly.
If using essential oil, add drop by drop and mix well.
Store in a sealed container in a dry place until needed.
And don't forget to pack some along in your diaper bag too...