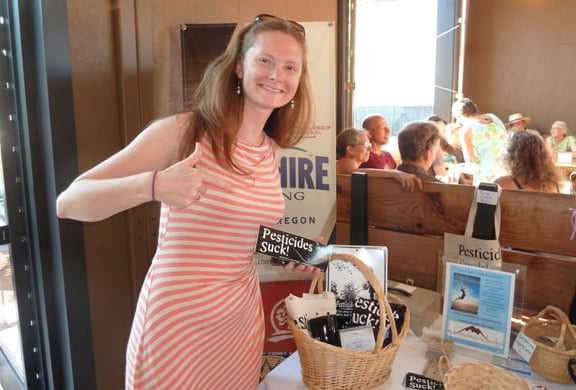 Mountain Rose Herbs sponsored a victory party for Beyond Toxics' recent success, Oregon House Bill 3364. Beyond Toxics, a statewide environmental health non-profit based in Lane County, defied the odds to mobilize passage of a bold and effective environmental protections law in the 2013 Oregon Legislature.
In appreciation of their tireless work, Mountain Rose Herbs will match your donation dollar for dollar up to $2500 in the month of July.
Select "Matching Grant" from the dropdown menu
Why are we celebrating?
On June 4th, Governor Kitzhaber signed into law HB 3364, the State Integrated Pest Management Act. The new law, which goes into effect immediately, protects public health from pesticides, including the most vulnerable members of our communities. It safeguards our rivers, state forests and ecosystems. Overall, Oregon will see less pesticide use as well as more accountability and public input regarding state pesticide policy. The law also sets the stage for future improvements to agriculture, forest practices and riparian restorations. Beyond Toxics brought this bill forward and drove it all the way to the final affirmative landslide votes in the House and the Senate.
Reducing the amount of toxic pesticides means keeping thousands of gallons of chemical runoff from contaminating Oregon's rivers, soils, and air. The passage of HB 3364 is a vital step toward increasing protection that is both a human rights issue and an environmental necessity. It manifests the tenacity, boldness, and vision Oregon's environmental work is known for.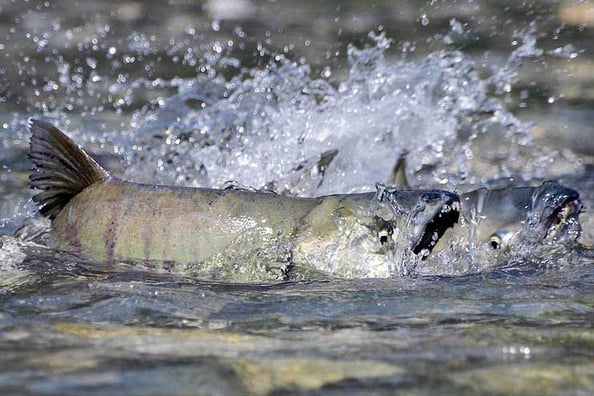 The new law applies to you while you're exploring Oregon…
- hiking in Silver Falls State Park
- climbing in Smith Rock State Park
- driving along the picturesque Cascade Lakes State Highway
- picnicking amongst the cherry trees and fountains at the Oregon Capitol State Park
- fishing at Wallowa Lake State Park.
Everyone deserves the right to be safe from chemical trespass. Every single one of us deserves to have our food and drinking water free of carcinogens and hormone disruptors. We recognize mountains of evidence on the insidious harm to health and environmental integrity from pesticides. Beyond Toxics tirelessly works to protect salmon, bees, and the other creatures who cannot speak for themselves – they need non-polluted habitats too.
Donate through the month of July and Mountain Rose Herbs will match you dollar for dollar.