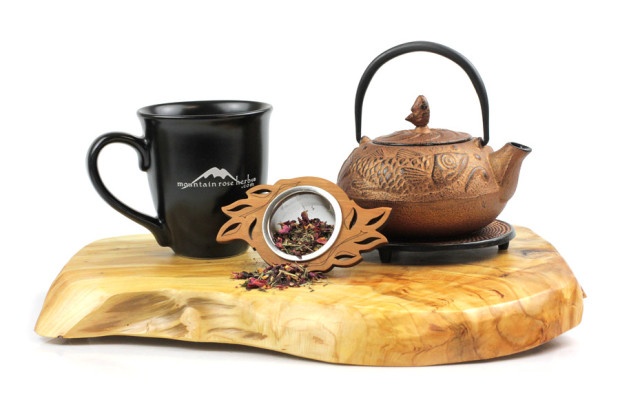 From our weekly series: The Sunday Steep
One of my favorite tea-making strategies is to take a delicious tea blend that I love and add extra goodness to it with organic herbs and berries. It is a great way to get extra nutritive, calming, and health benefits out of a cup of tea. This tea is all about healthy calm while building on the yummy flavors in our organic Peace Tea (like spearmint, lavender and rose). I like to toss in some nettle leaf and schisandra berries. Feel free to substitute other herbs that speak to you when the stressors of life start to wear you down!

Calm Spirit Tea Blend Recipe
Put all ingredients in an infuser, nest or tea bag. Pour boiling water over and let steep for 4-5 minutes. I like to make this one up in a disposable tea filter and let the compostable paper bag stay in my cup while I drink the tea, just to make sure I extract as much of the tasty nutrients as possible. This makes enough for one large cup, but you can multiply the measurements for a full pot (or more.)
Enjoy!