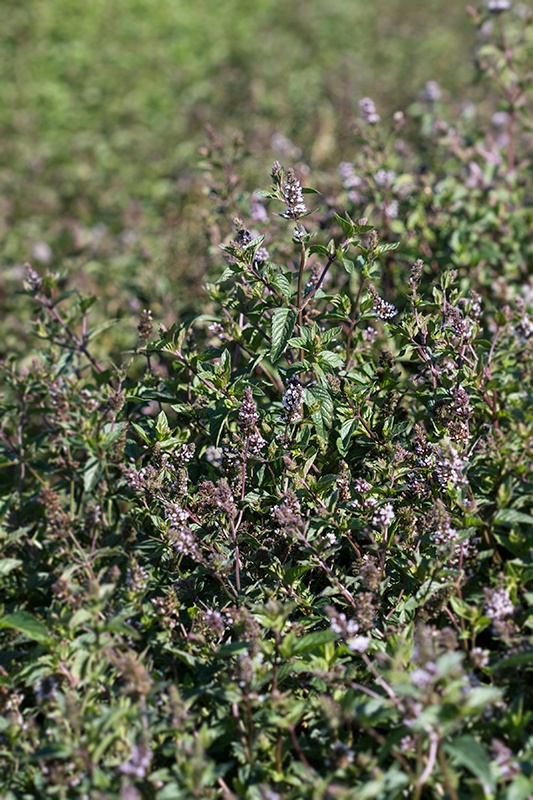 Earlier this fall, we visited our farm that straddles both Oregon and Washington, interrupted by the blue Columbia River running down its middle. The farm's verdant green fields shone brightly against brown, parched hillsides that stretched as far as the eye could see. The irrigated fields provided relief to the eyes, a soft green that promised healthy harvests yet to come.
This is where our
Organic Peppermint
and
Organic Spearmint
are
grown – where the heat stress increases the volatile oils of the plants, producing highly flavorful,
aromatic herbs.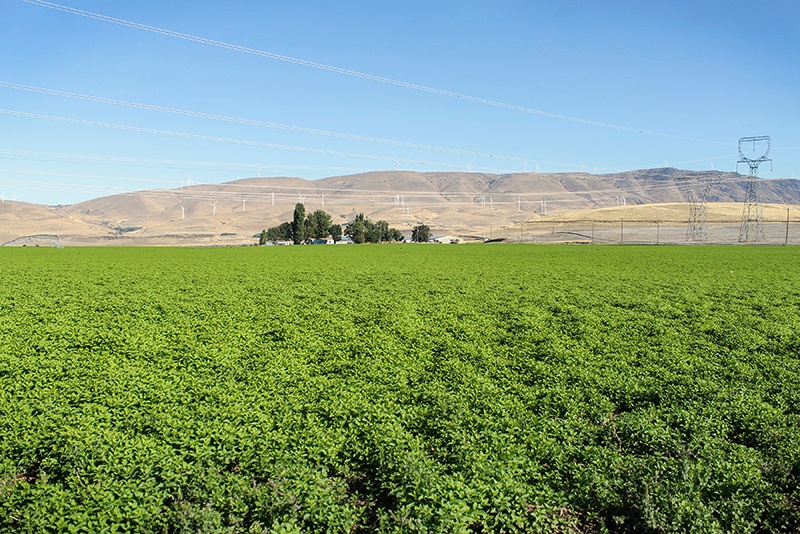 Agriculture happens on a large scale out here, with circular fields up to 200 acres. Farmers typically grow wheat, onions, potatoes, alfalfa, and silage corn. These large fields are broken up by fields of mint, and farmers are transitioning not only to organic production, but also diversifying into traditional and culinary herbs as well. As they witness the positive impacts of certified organic inputs, there are some conventional growers who are starting to integrate organic products and practices into their arsenal of management tools. However, convincing generations of conventional farmers to take the financial risk of growing new crops, let alone using organic practices, is not easy and crop failures do happen. Over time, results show that besides the financial benefits of growing these crops, there are also valuable lessons learned in pest management and fertility that can be employed alongside conventional practices.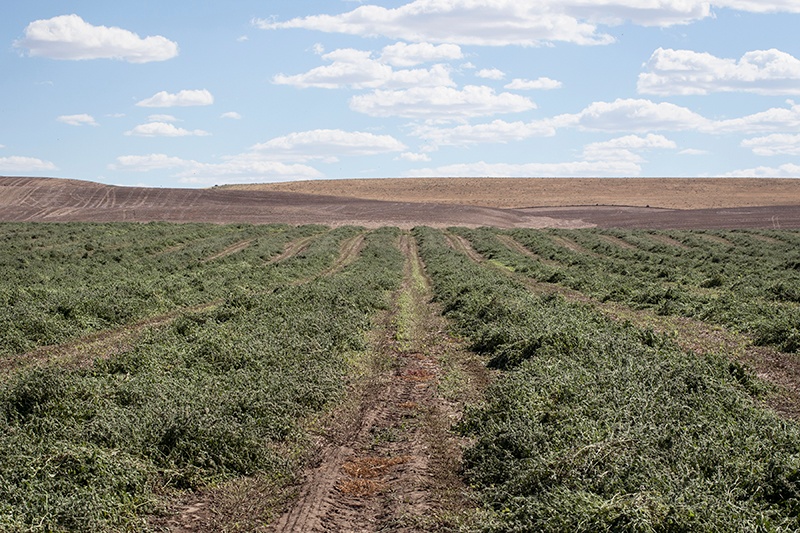 Once the crops on our farms are grown, harvested, and dried, the herbs are trucked to a central processing facility for milling and packaging. The processing facility is very busy during harvest, bringing in truckloads of herbs every day to be run through their equipment. All of the processes are held to an extremely high standard of quality and food safety, complying with the new federal regulations and guaranteeing clean and healthy products. Centralizing the highly specialized processing of the herbs allows the farmers to focus on farming, making best use of their knowledge and experience.
In order to gain a greater perspective on the landscape, the final leg of our tour finds us aboard a small plane, cruising at 9,000 feet for an aerial view of a field of Organic Spearmint destined for Mountain Rose Herbs' docks. Located on a ridge overlooking the salmon-rich Columbia River, with Mt. Adams and Mt. Rainier in the distance, this viewpoint from above offers valuable perspective on the positive impact these organic fields can have on the ecology of this precious region.
Visit our shop to check out our entire selection of organically grown herbs and spices.