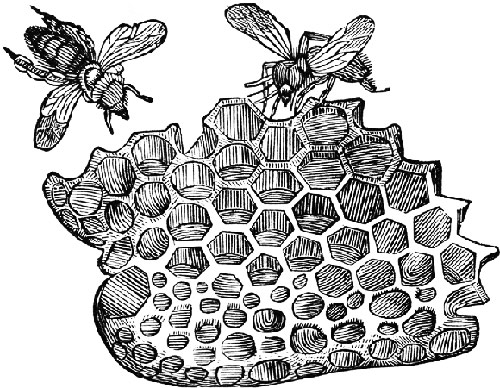 Our foray into the world of urban beekeeping has me thinking about how to keep our bees busy and well-fed for a nice, long season. We live in a fairly diverse, funky, downtown neighborhood with lots of fruit trees (we have six of our own) and established gardens and we know there are other experienced beekeepers all around us, so we've been making our list and taking stock of what we have and what we want more of for the most bee-tabulous garden ever!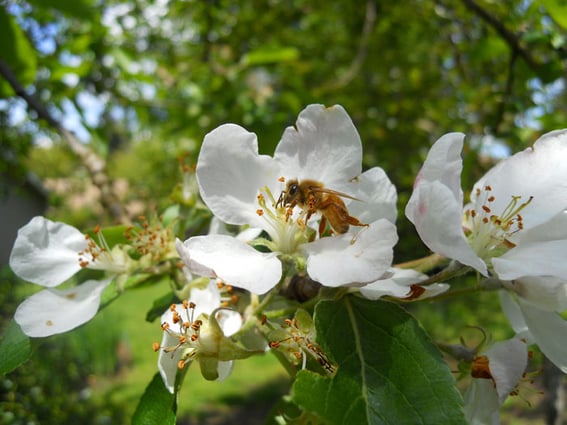 We have an average-sized, rectangular city lot in an older part of town. Since there are already honeybees and pollinators in our neighborhood, we are able to build on what we actually saw them visiting last year.
I've learned that the bees and I are spiritually aligned when it comes to a preference for local native plants and heirlooms—turns out that hybridization has a tendency to reduce both the nectar and the pollen in plant varieties and these are the very parts of the plants that bees need!
The most popular plants in our garden for bees last year were some of our favorite herbs: Bronze Fennel, Lavender, Rosemary, the mints, and our prolific (and sometimes invasive) comfrey. Since our "lawn" is actually a collection of various native grasses, Dandelion, Clover, and other yummy and diverse plants, it was a carpet of bees on warm, sunny mornings.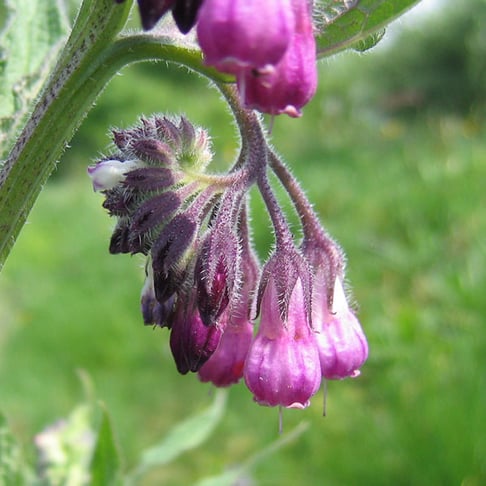 The bees were attracted to the bold, fat blossoms on the heirloom squash we grew too—pumpkins and winter squash tended to be their favorites and I took many photos of pollen-laden honeybees buried in those big yellow flowers.
I'm planting more Hyssop and Bee Balm (Monarda), and we've decided to create a lavender hedge along the curb of our southeast facing front yard. We've wanted to do something gorgeous and useful in the front, but it tends to get the sun for most of the day and be pretty dry. We're going to take advantage of that sunny drainage (and the fact that we are not lawn-waterers), as this is just the environment Lavender loves.
We are also adding more flowering and fruiting bushes—namely red currant and blue elderberry—both native to our area and with the promise of delicious, healthy berries for us (and maybe some interesting flavors for the future honey.)
Hopefully, all this effort will create a multi-season bee buffet—not just for "our" bees, but for all those other creatures who manage to find their way to our little urban farm!
To learn about other herbs your bees will love, click here!
We offer many of these herb seeds to help get your garden growing...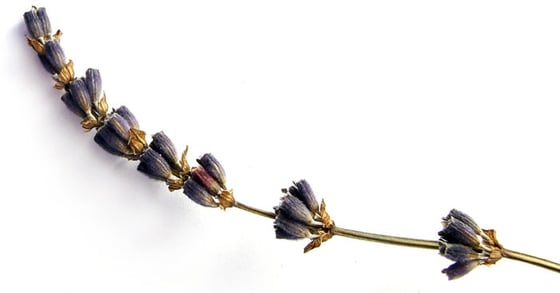 About Kori
A West Coast native, Kori is a seasoned nonprofit activist and community organizer and a blog contributor at Mountain Rose Herbs. Having launched six adult kids, she spends her free time in her burgeoning organic and very urban "farm"—taming Heritage chickens, building top-bar beehives from reclaimed materials, baking, brewing, and preserving.