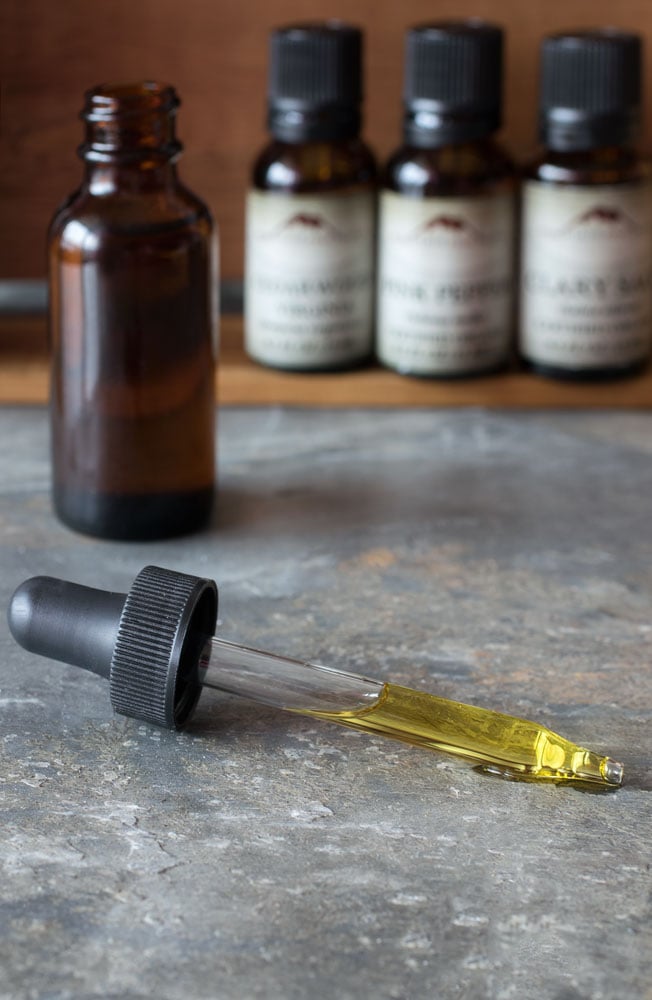 While there's nothing wrong with a no-fuss, widly natural beard regimen there are botanical options for maintaining a wonderfully styled, great smelling, and soft-to-the-touch beard. If you're looking to begin your adventures in herbal hair care for your facial mane, we've got some advice and recipes for you!
Let's craft some all natural beard oil!
Nourshing Beard Oils:
Pure botanical oils are the best choice for your as the base for your organic beard oil. They help condition your beard and moisturize the skin underneath. A few of my favorite carrier oils for hair are Argan Oil, Jojoba Oil, and Rosemary Infused Olive Oil.
Nourshing Skin Oils:
It's nice to add a second oil to the mixture specifically for your skin. A few of my favorite skin nourshing oils are Kukui Nut Oil, Rosehip Seed Oil, Grapeseed Oil, and Pomegranate Oil.
Lighten Up the Mixture:
It's a good idea to consider cutting your oil mix with a lighter oil like Almond Oil or even a little Vegetable Glycerine so not to weigh down your beard. Glycerine can be especially beneficial if you choose to blend an absolute like Oakwood into the mix, which I use in one of my recipes. This is because vegetable glycerine helps disperse the thick absolute more easily into the blend.
Pick a Scent:
Don't be intimidated by those pre-mixed essential oil blends with fancy names. Coming up with your own winning aromatic combination is much easier than it seems! When making your own skin and hair care products, the most exciting part can be choosing and experimenting with the essential oils. Since a beard is close to your nose, you'll want to choose scents you'll enjoy all day. Essential oils are natural herbal distillates, so they will fade and change throughout the day, leaving a milder experience than commercially produced products with synthetic fragrances.
Consider aromas that will add to your daily experience. Woodsy, citrusy, minty, and musky came to mind when crafting oils for my bearded friends. Here are some essential oils I would recommend for your beard oil, listed by note type. Don't be afraid to experiment and have fun!
Top Notes: Grapefruit, Sweet Orange, Fresh Ginger, Pink Peppercorn
Middle Notes: Cedarwood (Virginia or Atlas), Rosemary
Base Notes: Vetiver, Clary Sage
Bourbon Ginger Beard Oil Recipe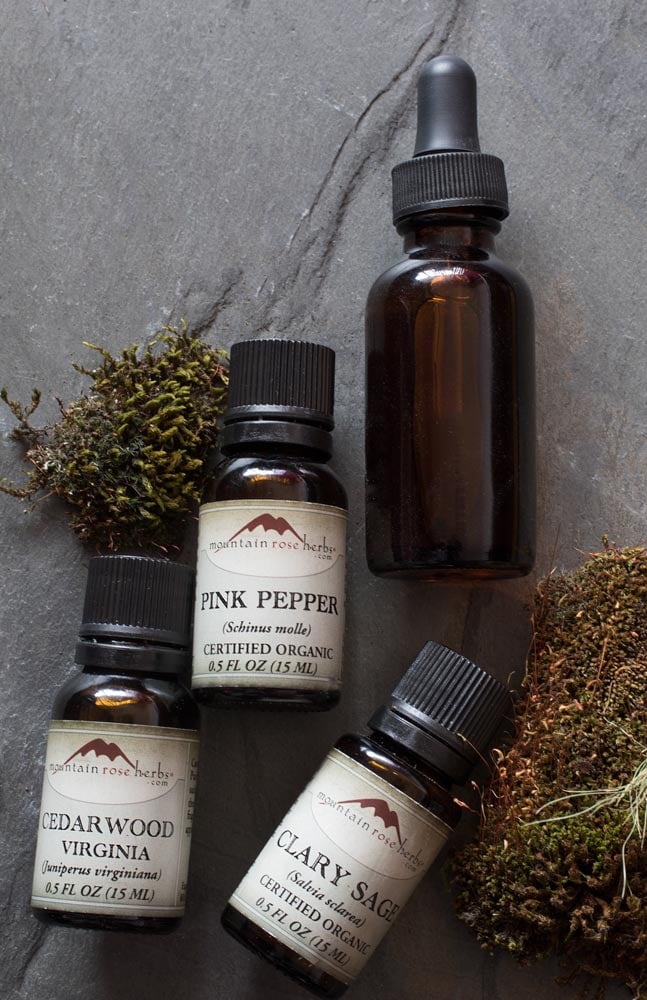 Cracked Pepper & Cedar Beard Oil
Application:
The best time to apply a beard oil is fresh out of the shower to a towel-dried beard. Reapplication is encouraged throughout the day.
Pour a small amount of oil into the inside palm of each hand. The bigger the beard the more you'll need!
Rub hands together.
Run open palms and fingers through your beard until evenly distributed.
Do you have leftover oil on your hands? Rub this botanical goodness into your hair or use as a body oil!
Touch-up and refresh your beard throughout the day as needed.