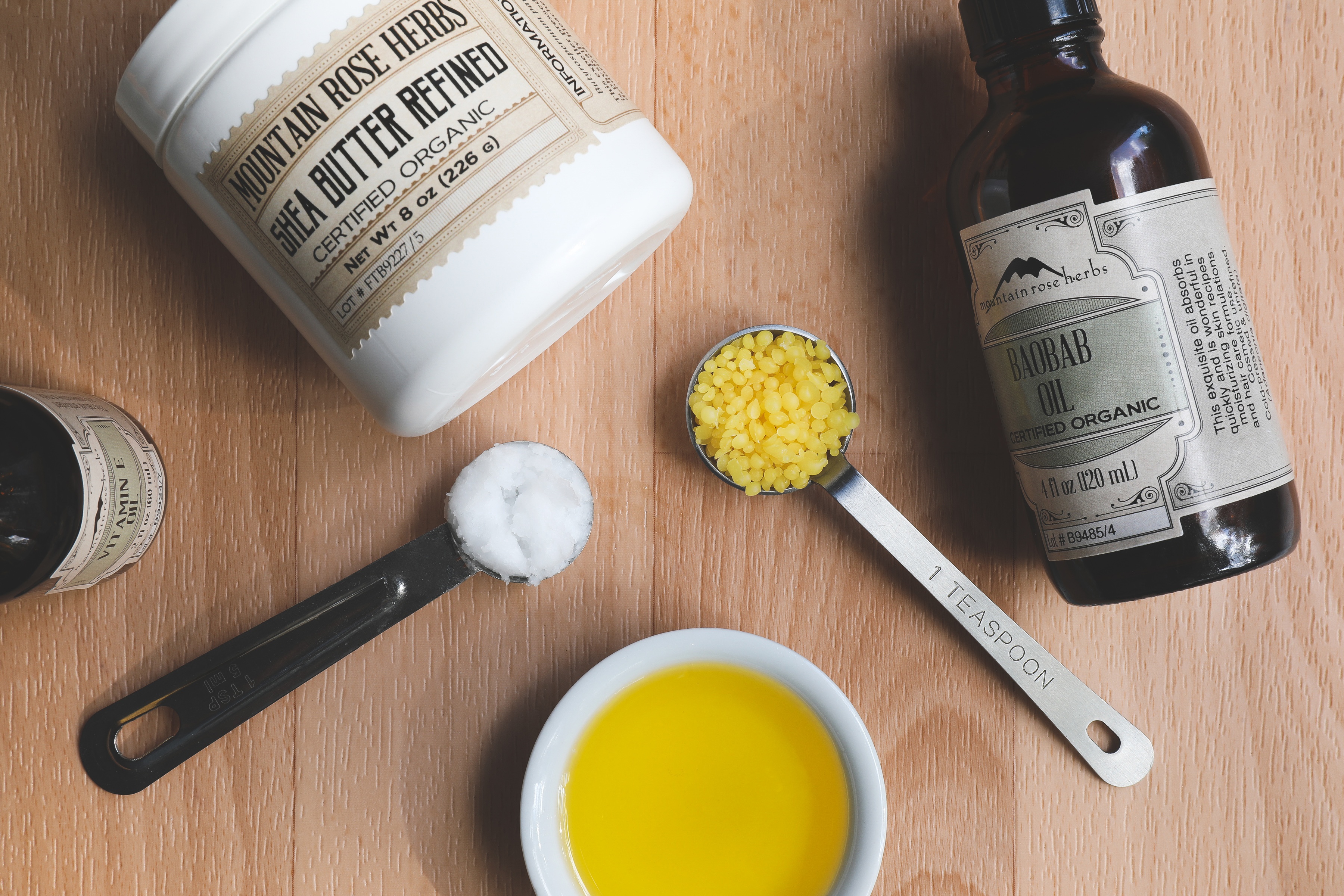 As we cycle into summer, I am feeling the drive to accomplish more tasks on my ever-growing to-do list. Unfortunately, this creation motivation sometimes results in my waking up with some seriously sleepy eyes! I found myself wanting a nice skin cream full of natural ingredients that would be cooling and kind to the delicate under-eye area. Being a DIY-minded person, I set out to formulate one.
I built this eye cream recipe around
certified organic baobab oil
. This beautiful golden oil is full of essential botanical compounds that cultivate a radiant glow. Additionally, as the skin around the eyes is very thin, I knew I wanted to use baobab oil because it is gentle, suitable for all skin types, and overall restorative and hydrating.
This silky eye cream features a unique combination of certified organic ingredients for smoother- and stronger-looking skin. My favorite way to use the cream is at night, so it can "go to work" while I sleep.
What is Baobab Oil?
Baobab oil is a light and hydrating oil created by cold-pressing the seed of the baobab fruit. The baobab tree, Adansonia digitata, is native to the entire African continent and is commonly known as the "tree of life." This grand name is certainly suitable, as this tree is an important resource for countless communities and animals throughout Africa.
There are many traditional stories about the tree, some of which remark on its appearance as an "upside-down tree" because the spreading branches look remarkably like a root system.
The fruits from this beautiful and unique tree are large, velvety pods that can grow to the size of a coconut. During the dry season, the fruits fall to the ground and are hand-harvested by communities throughout sub-Saharan Africa. Inside the fruit pod, the seeds are encased in a white pulp. The pulp is eaten as a nourishing and tasty snack, while the seed is reserved for pressing out the gloriously golden oil.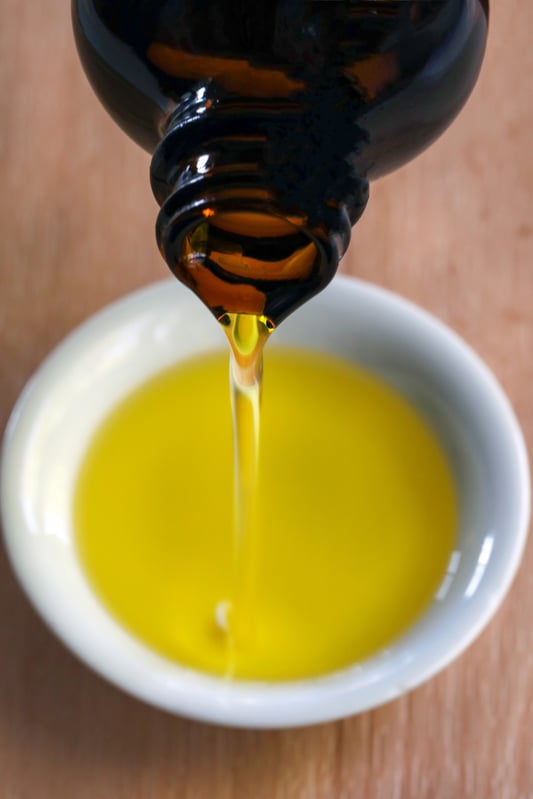 How to Use Baobab Oil
Baobab oil is a luxurious treat for the skin and hair. Richly-textured, this oil soaks into the skin quickly, helping to nourish and hydrate. It is supportive for maturing skin and promotes the appearance of supple and elastic skin tone. When used consistently, baobab oil can assist with a healthy complexion, which is especially suited for those who love to spend time in the sun. For glowing and rejuvenated hair, smooth a few drops in after washing.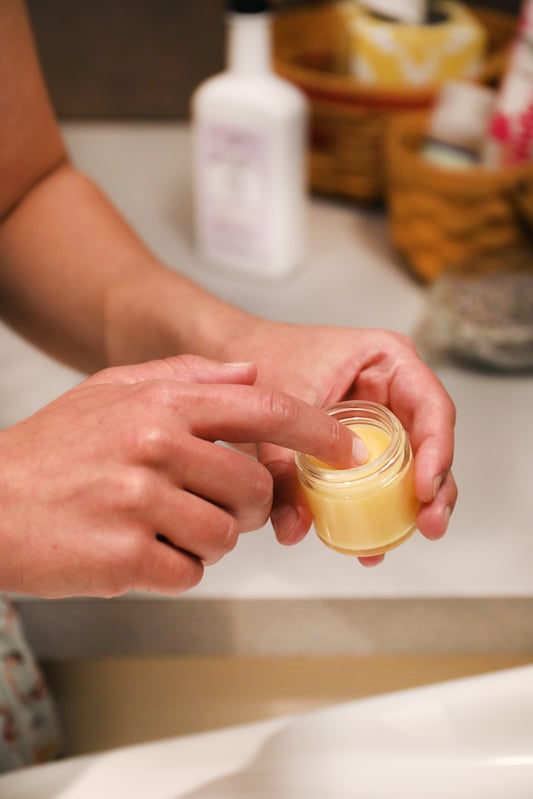 Baobab Nighttime Under-Eye Moisturizer
Ingredients
Directions
Place all ingredients except for the vitamin E oil in a double boiler over a small pot.
Melt the ingredients, stirring occasionally.
Once ingredients are melted, remove from heat and immediately stir in the vitamin E oil.
Pour the cream into glass jars and let sit without the lid until the cream solidifies.
Store in the fridge for a cooling treat for the under-eye area!
Eye Cream Application Pro Tips
After washing face, gently pat a small amount of the eye cream (less than pea-size) onto the under-eye area.

Be careful to not tug or rub at the delicate skin!

Avoid the eyes, waterline, and lashes.

Do not apply above eyes.

If the cream gets in your eye, gently wash with lukewarm water.
want to craft other moisturizing magic?
You may also enjoy: