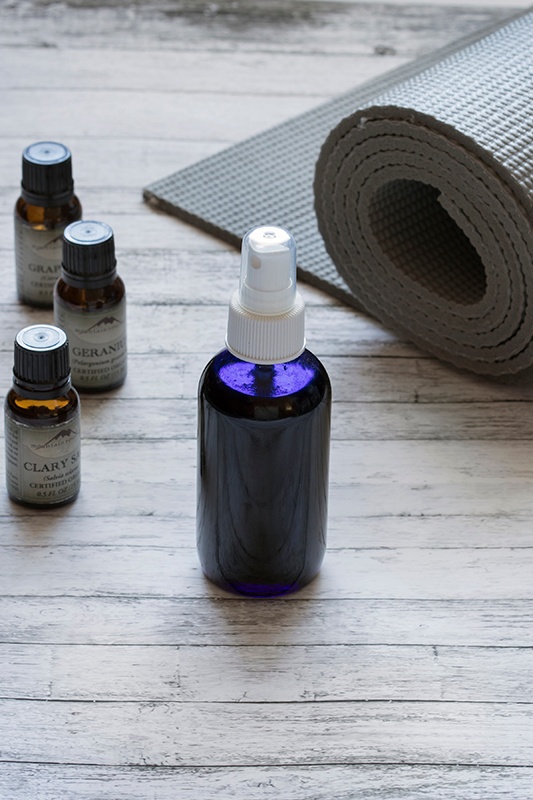 When I lived in Culver City, California, I had a free membership to a small yoga studio, which was a lovely perk of working in the neighborhood. This precious little studio had just a few teachers who knew each student personally, and my practice there was guided through many special moments.
Not only was this studio filled with people who were kind, open, and understanding of the journey, they also curated the front room with the most incredible handmade, earth-conscious products. They offered beautiful pink rose amethyst to ground and bring love to your life, they sold sustainably crafted yoga wearables, and a wonderful bottle of all-natural yoga mat cleaner that I fell in love with despite its price.
That bottle of organic witch hazel mixed with organic essential oils worked incredibly well. Cleansing my mat with this spritz of aromatherapy became part of my practice. Unrolling my mat and inhaling the fresh scent brought me back to where I was when I left the studio – a moment of peace, clarity, and joy.
Little did I know at the time, but a yoga mat spray like this is effortless to make. A bit of research and following my nose quickly led to my very own personalized yoga mat spray recipe! While you should exercise caution when working with essential oils, especially when applying them to surfaces, you can easily make a spray that cleanses and brightens your yoga mat after your daily practice.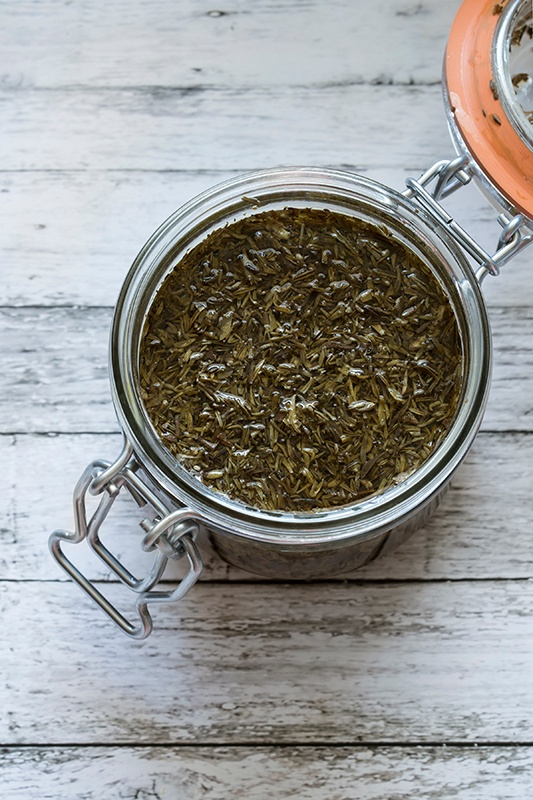 Herbal Yoga Mat Spray Recipe
Ingredients:
6 drops organic clary sage essential oil
6 drops organic grapefruit essential oil
12 drops organic geranium essential oil
Directions:
Fill an 8oz glass jar ½ full with dried thyme leaf, cover with witch hazel extract, and infuse for a few days (2-3).
Strain the thyme infusion and pour liquid into 4oz glass or plastic spray bottle.
Carefully drip in each essential oil.
Shake well before each use and spray liberally on your mat after each practice. Feel free to give it a wipe with a dry cloth if needed.
Enjoy! -Alieta