Over the past 100 years, industrial agriculture has altered our country's landscape and culture. We have witnessed water and air quality, the food we eat, and our health decline as hunger for profits, cheap products, and productivity intensifies.
Today's conventional farming practices flush toxic waste into our beautiful rivers each day as the land becomes soaked with synthetic pesticides, herbicides, and fertilizers. Chemical pollution is sprayed into the air that we breathe and drains into the precious water that sustains all life on our planet. Agricultural runoff along coastal areas has depleted oxygen in vast stretches of the ocean. Chemical fertilizers flow from rivers into the ocean encouraging algal blooms that cause enormous "dead zones" where no aquatic plant or animal can survive.
Sadly, using poison is just one destructive practice among many. Conventional farms often use genetically modified seeds that are engineered to be pest resistant and easily grown in poor soil. Genetic engineering is an experimental practice, so we don't yet know the full impact of growing these plants, but the rise of new "superweeds", more resilient pests, and diseases have been reported. There are other fears that GMO crops can harm non-target species such as insects, birds, bats, and animals that forage from these conventional farms.

This reality is heartbreaking, but we do have a choice...
Here at Mountain Rose Herbs, we've championed organic agriculture since 1987 by supplying herbs that grow as the earth intended – with living soil, fresh water, mixed crops, and the integration of beneficial species. Yes, bees and ladybugs galore! Supporting organic farms around the world holds the promise of fertile lands, viable seeds, thriving wildlife populations, uncontaminated crops, and clean drinking water for generations to come.
As plant lovers, herbalists, and foodies, these issues are near and dear to us. Our teas, spices, oils, and herbs are cultivated on small certified organic farms, which allows us to maintain high quality standards while supporting the livelihoods of family farmers. Our ethically wildharvested herbs and products that are cultivated without chemicals are tested in our Quality Control Laboratory for pesticide and chemical residues to ensure that the herbal medicine we use and the food we eat sustains our health and wellbeing. Choosing organic products is an easy way to support the vitality of our planet and our future wellness.
So, what's in your cup of tea?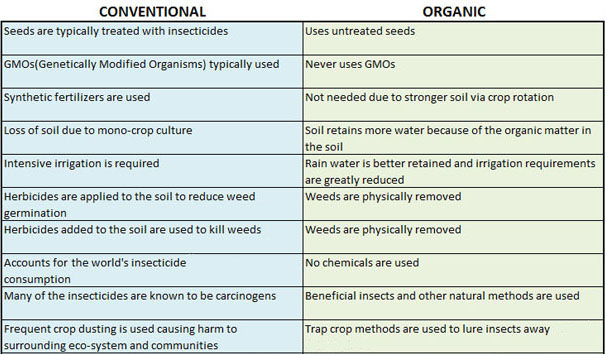 For more information and organic living ideas, check out these awesome websites:
Northwest Center for Alternatives to Pesticides