This is part six in our eight part series on aroma sprays. Go to part seven.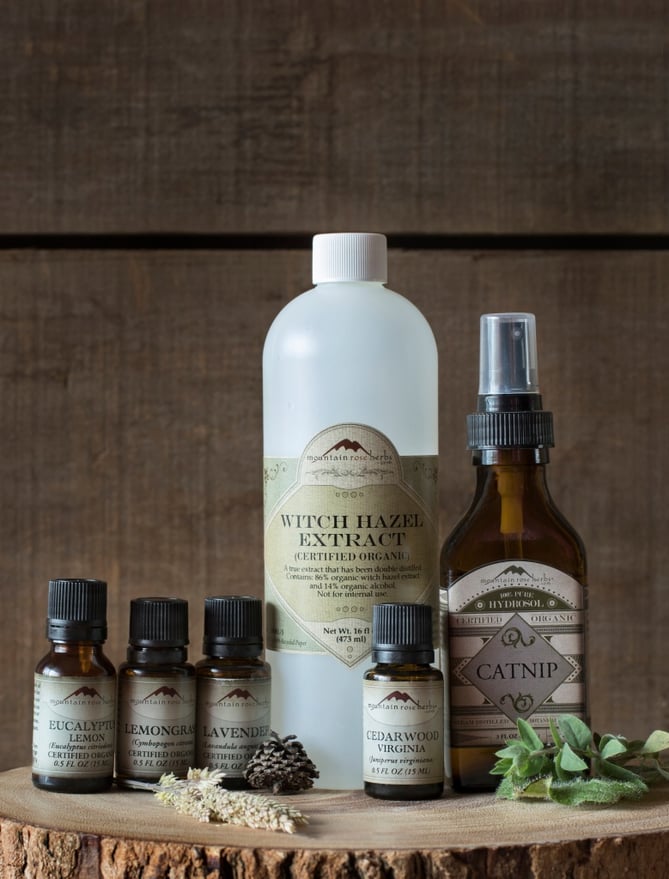 While I have stayed in full-service campgrounds, I prefer to camp as far away from civilization as possible. You know, hiking in and hiding out! This means no showers (although dips in lakes, creeks, and streams are awesome), so I always bring a lovely-scented spritz on my adventures.
This spray was created to complement the wild experience, not compete with it. If you're looking for fruity florals, you can formulate one easily with different
essential oils
. If you're looking for something a bit more woodsy, this is your blend!
Spray prior to getting dressed in the morning or after a mountain swim. This shower spray goes quite well with other wonderful camping scents too, like campfire smoke and conifers in the breeze…

Wild Adventures Camp Shower Spray
Ingredients
Makes 4 ounces
Directions
Combine the catnip hydrosol and witch hazel extract in a 4 ounce spray bottle. To this, add the essential oils. Shake well to combine and test to see if you'd like a stronger scented spray. I like our 4 ounce plastic bottles with a flip cap, and then I add one of the large fingertip misters for camping.
Shake prior to using and keep out of direct sunlight. This does not need to be stored in the refrigerator between camping excursions, but it might last longer if it is!
ENJOYED THIS RECIPE? HERE'S WHAT'S NEXT: