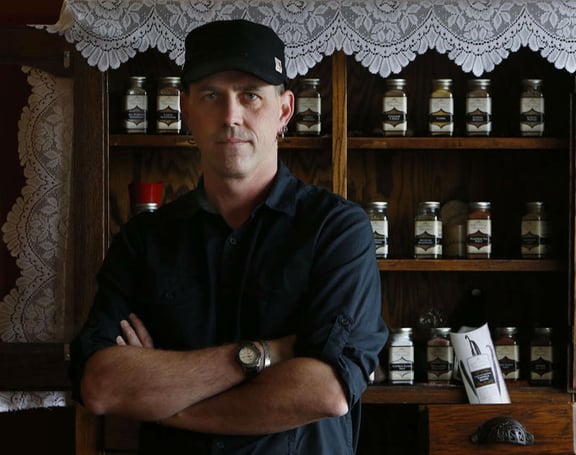 We are so excited and proud to announce that our Vice President and co-owner of Mountain Rose Herbs, Shawn Donnille has been named one of the 20 Under 40 "Rising Stars" in the local business community here in Lane County, Oregon! Shawn was nominated by our Facilities Manager, Mike Lasco, and we couldn't be more tickled to celebrate Shawn's recognition. In the nomination, Mike said that "by bringing the company to the forefront of the Internet age, Shawn has helped to foster its growth from an 'out of the garage' operation into one of Eugene's largest and most dynamic employers, with three facilities and over 140 employees. (He) is an excellent example of dynamic, young leadership both in the business world and in the realm of environmental volunteerism."
Both Shawn and co-owner Julie Bailey have built Mountain Rose Herbs on their philosophy of people and planet before profit, and receiving this award adds further reinforcement to our determination to "do business differently" and focus on environmental, social, and economic justice at every level of the company.
Created by a partnership of businesses and organizations, the 20 Under 40 Award is in its sixth year and acknowledges community business leaders under the age of forty who innovate and make positive changes not only within their organization, but also throughout the community. Shawn is 39 this year, so the award comes just in time to celebrate his achievements so far.
Congratulations to Shawn and many thanks to our growing family of customers who are such an integral part of our journey as an organic, fair trade, and sustainable green business.