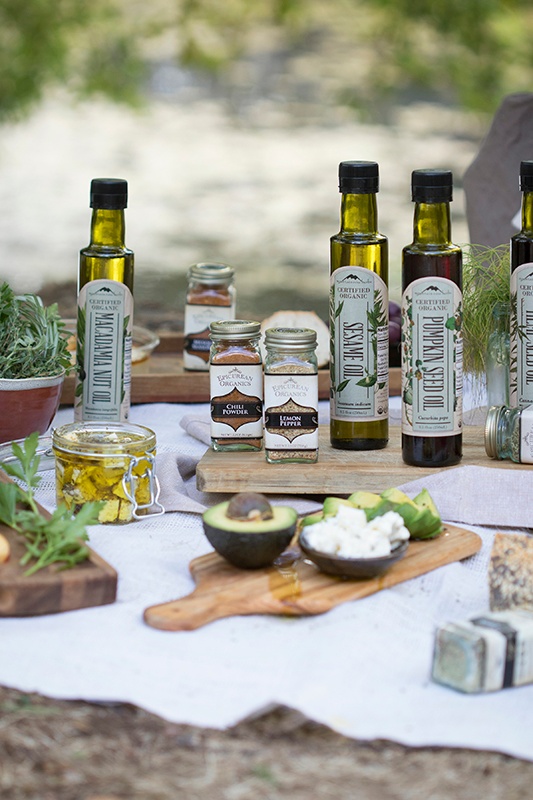 Here in the Willamette Valley, we have turned a distinct seasonal corner. The nights are cooler and the days shorter, so we decided that the best way to enjoy the last vestiges of summer would be a good old-fashioned picnic. We loaded up on some fresh late-season figs, greens, and fresh herbs at the farmers market and pointed our compasses towards the mighty McKenzie River for a relaxing riverfront picnic.
We brought along several of our certified organic culinary oils to pair with our local goodies. Feeling a bit adventurous and inspired, we packed not only the standbys of olive and grapeseed oils, but also the lesser-known (but equally delicious!) avocado, hemp and pumpkin seed oils.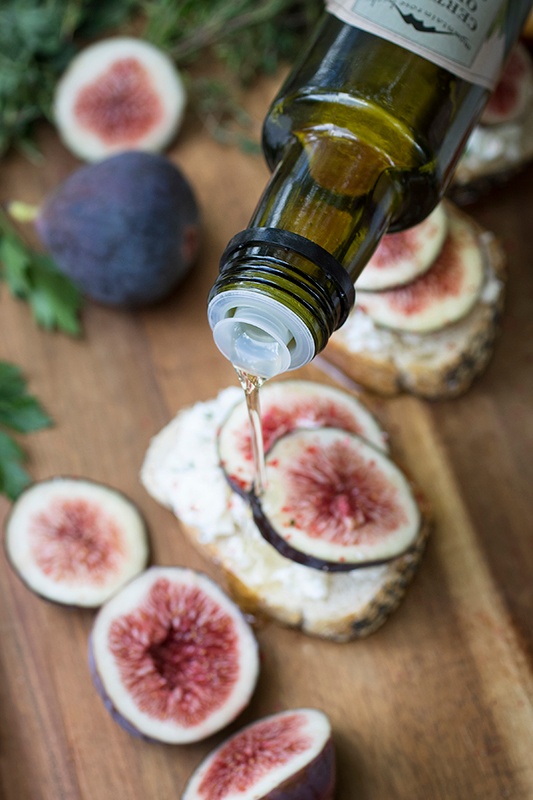 These lovely oils are re-packaged in green bottles made from recycled glass and have a built-in pour spout. Our new oil labels feature traditional botanical illustrations and are made with recycled paper.
All of our certified organic culinary oils are cold-pressed and unrefined. We love the distinctly fresh nuances of the different oils, and we especially loved experimenting and pairing with our line of organic spice blends. Refreshed and rejuvenated after spending some precious moments at the waterfront together, we feel inspired to welcome the autumnal equinox with open arms.