We are so excited about the Mother Earth News Fair this year!
For the first time ever, we will be hosting an entire pavilion at the show...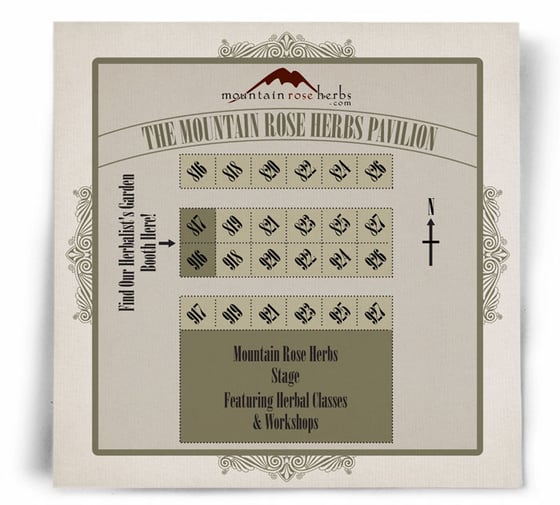 ~ Herbal Vendors ~
Of course you'll find our herbal garden booth with tons of freebies and herbal samples to try, but this time around we'll also be surrounded by sustainable and plant-loving businesses including seed companies, herb nurseries, garden tool blacksmiths, beekeepers, homesteading supplies, natural bodycare crafters, and more. We will also be raffling off a gift basket filled with organic teas and tinctures at our booth! Be sure to visit us at booths 916 and 817 for the free tincture bar, herb cart, organic aroma counter, and other botanical goodies.
~ Herbal Classes and Workshops ~
Perhaps the most exciting part of the pavilion will be the Mountain Rose Herbs Stage. Throughout the weekend, our speakers will give herbal workshops and hands-on demonstrations on topics ranging from making plant medicines and organic bodycare recipes, to the healing power of mushrooms. I'll be giving two interactive workshops called Herbal Medicine Making Basics and 10 (Not So) Pesky Weeds to Know and Love with plenty of samples to go around! You can read more about all of the amazing classes happening at the Mother Earth News Fair here.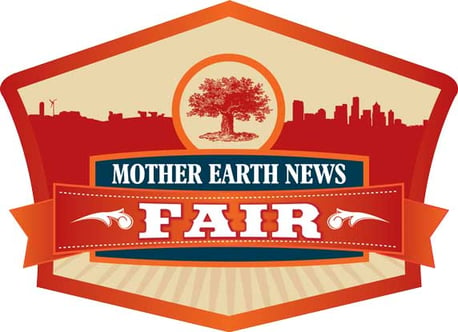 June 1-2, 2013
Puyallup Fairgrounds
110 9th Avenue Southwest
Puyallup, WA 98371
Saturday Fair hours:

9:00 AM-7:00 PM
Sunday Fair hours:

10:00 AM-6:00 PM
One Day Tickets Pre-order by March 31, 2013:
$15
(Price at the gate: $25)
Weekend Tickets Pre-order by March 31, 2013:
$20
(Price at the gate: $35)
MOTHER EARTH NEWS FAIRS are fun-filled, family-oriented sustainable lifestyle events. The Puyallup FAIR features practical, hands-on demos and workshops: •Renewable energy •Small-scale agriculture •Gardening •Green building and more We hand-select local and national exhibitors to bring you the best in: •Organic food and drink •Books and magazines •Tools and seeds •Clothing and more The Puyallup Fairgrounds is the site of Washington's largest single attraction: the Puyallup Fair. The Fairgrounds are located 35 miles south of Seattle and 10 miles east of Tacoma in the shadow of Mount Rainier.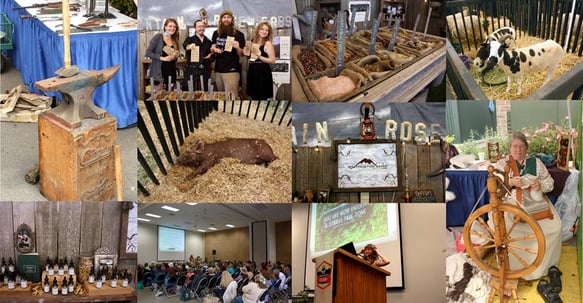 Hope to see you in the crowd!