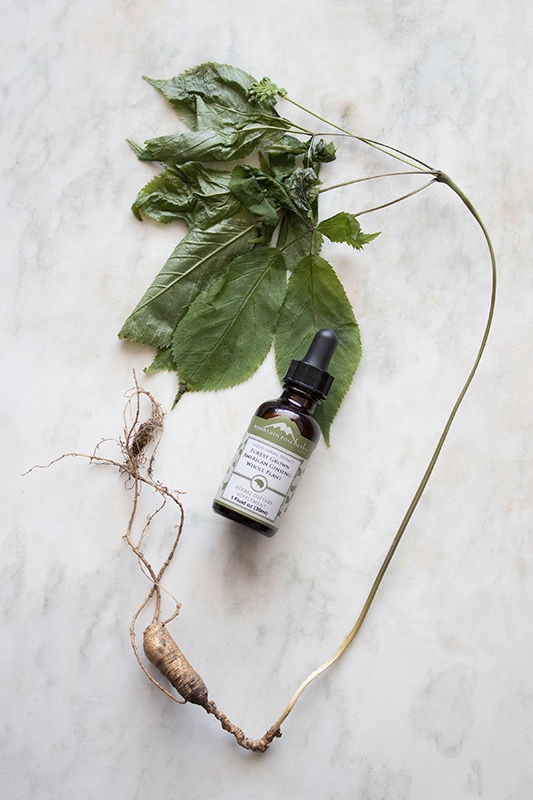 We are so excited to introduce our Forest Grown American Ginseng Whole Plant Extract!
This extract is a labor of love and comes from a unique partnership between Mountain Rose Herbs, United Plant Savers, the PCO Forest Grown Verification Program, and dedicated herb growers in Appalachia. Due to the decline of American ginseng and other wild forest botanicals, this program was created to encourage conservation through cultivation. This groundbreaking project brings us organically grown ginseng that is nurtured in its native woodland habitat. The roots and leaves are sustainably harvested from private forests that are stewarded by farmers dedicated to preserving this important plant for the future.
Prepared separately, both the organic ginseng roots and leaves are extracted in organic grain alcohol, hand-shaken every day for up to two months, pressed, and blended to create this synergistic whole plant extract. Our organic forest grown ginseng root has been cared for in its natural habitat for at least seven years before harvesting.
Mountain Rose Herbs will donate 5% from every sale of this precious extract to the United Plant Savers. We believe that supporting this effort can change the culture of ginseng throughout Appalachia, allowing this botanical to become a valuable forest crop with sustainability as the guiding force.