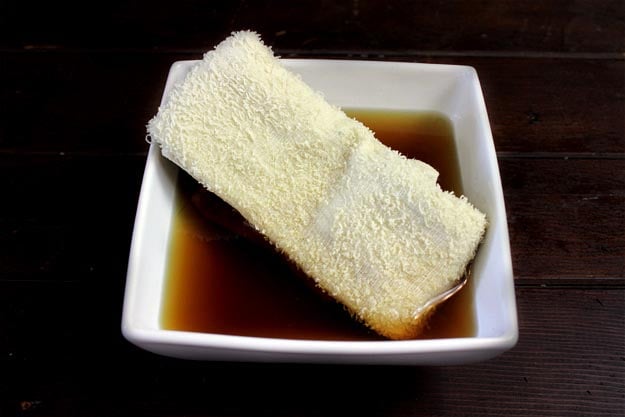 A gentle and effective topical application for too much heat or minor bumps can come in the tried-and-true form of an herbal compress. This preparation brings the beneficial properties of herbs and the soothing sensations of a cool damp cloth close to your skin to accelerate the natural healing process. When draped around the skin, the moisture of the tea soaked towel softens the skin and allows the herbal constituents to penetrate deep.
Unlike a warm compress, a cold compress constricts blood vessels which is helpful for hot conditions. You can use a cold compress to soothe general skin irritations.
The fun thing about compresses is that you don't need an excuse to make one up to enjoy! Making a cold compress on a hot day can be a pleasant way to escape the heat and incorporate topical herbs and aromatherapy into to your daily life. A few of your favorite herbs for skin care can transport you to a spa oasis in your own home and remind you that you never need an excuse to treat yourself extra special!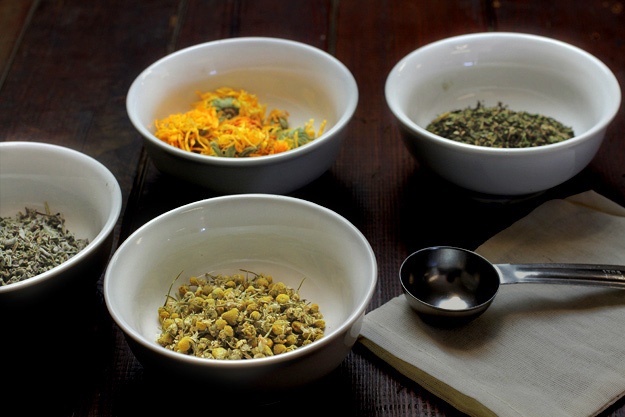 How to make and use an herbal compress:
1. First make a strong tea with your desired herbs. I like to use about 3 Tablespoons per cup of water. I use a cotton muslin bag and a ceramic bowl for steeping, but you could do this in a sauce pan or tea pot too! Let your tea cool, or place in the refrigerator to cool quickly.
2. Soak a clean piece of fabric/cotton material in the tea and squeeze excess tea out of the cloth.
3. Place soaked cloth on your skin and wrap around the area in need. Let sit and enjoy the cooling herbal sensation!
Cooling Herbal Compress Recipe
3 Tablespoons organic Calendula flowers or organic Lavender flowers
3 Tablespoons organic Peppermint leaf
3 Tablespoons organic Sage leaf
3 Tablespoons organic Chamomile flowers
3 cups water
Steep, strain, cool, soak, and wrap!
More herbs to use in compresses!
Cleavers, Peppermint, Sage, Eucalyptus, Marshmallow Root, Chamomile, Chaparral, Green Tea, Rose
Plantain, Chamomile, Calendula, St. Johns Wort, Lavender, Rose
Have fun and enjoy the refreshing cool!