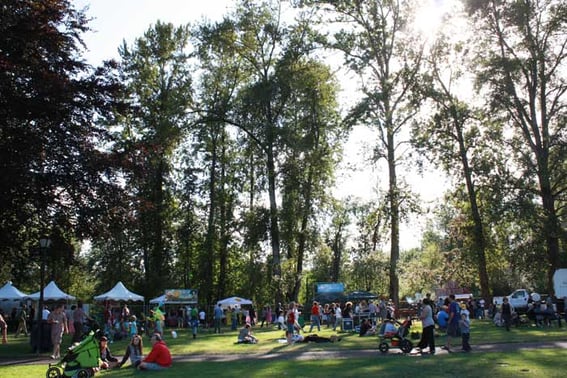 Mountain Rose Herbs sponsored the 4th annual Bite of Eugene this year!
This delicious event, hosted by our friends at Eugene Magazine, is a celebration of our local food scene here in Eugene. Participating food booths offered hungry attendees "bites" of their locally created delights from herbal sodas and hand-churned ice cream, to garbanzo burgers and jalapeno hushpuppies.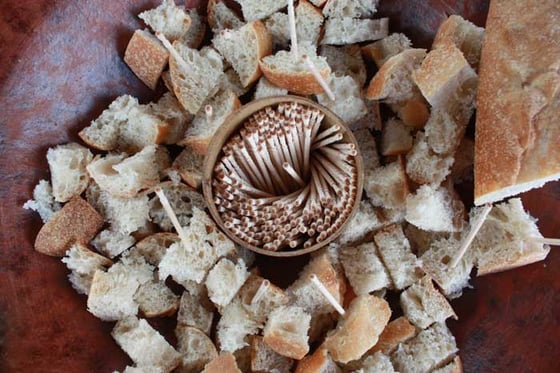 With support from Hideaway Bakery, who generously donated gorgeous loaves of fresh bread, Mountain Rose Herbs offered gourmet samples from our Epicurean Organics line. Attendees who stopped by our booth got to taste a rainbow of artisan salts, fresh-pressed oils, exotic seasoning blends, and zesty peppercorns.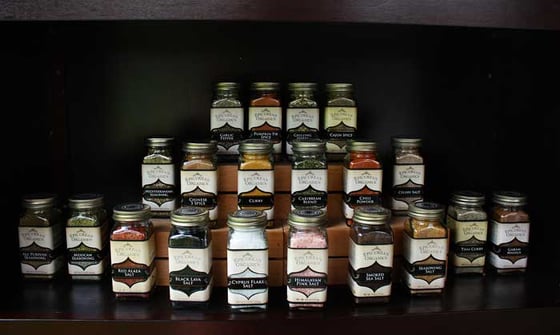 Our herbal blogger and culinary mastermind, Erin, created some delicious oil infusions with popular spice blends. A few crowd favorites included a fun swirl of Pumpkin Seed Oil, West Indies Rub, and Smoked Sea Salt, as well as Macadamia Nut Oil mixed with Red Alaea Salt and Herbs de Provence. So simple, yet so flavorful!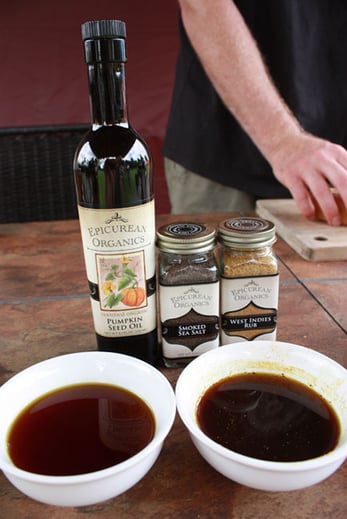 In addition to the local music that had us jamming all night, attendees were invited to watch a live "Iron Chef" competition. Congratulations to Jeff Strom with Koho Bistro for winning this impressive culinary battle!
Donations from the event benefited the Willamette Farm and Food Coalition, a community based non-profit with a fierce commitment to develop and secure sustainable food systems within Lane County. To learn more about this crucial non-profit, please visit: www.lanefood.org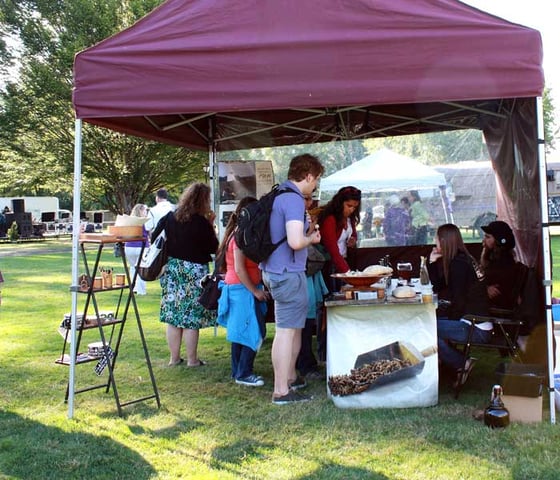 To see more photos from this event, visit our Facebook album here!
Hope to see you out there again next year!