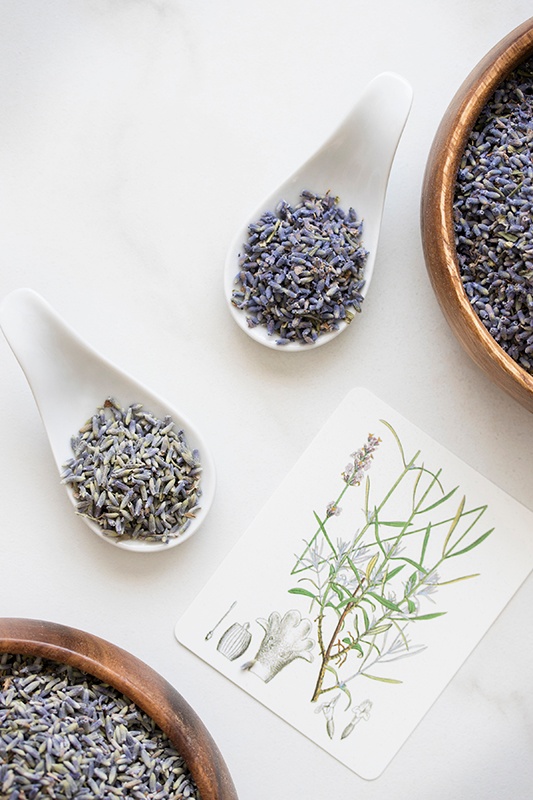 You might have noticed some variations in our lavender products lately. There are many species of Lavandula out there, and for years we have sold both Lavandula angustifolia and Lavandula x intermedia as Lavender Flowers. The differences between these two are very subtle. In general, they can be used interchangeably. However, some do prefer one over the other once you get into the fine complexities. We are excited to now offer you both of these beautiful flowers!
Lavandula angustifolia is the classic lavender that most people are familiar with. It can also be found on the market as Common Lavender, French Lavender (when it comes from France), True Lavender, or Lavender. You may also see it labeled as Lavandula officinalis. This little greyish purple flower is known for its sweet floral aroma.
Lavandula x intermedia is quickly becoming a popular lavender species on the market. It can sometimes be found as Dutch Lavender, but is often sold as just Lavender. We are slowly seeing it labeled properly as Lavandin. These bluish purple flowers have a brighter color in comparison to the English Lavender. Lavandin has an equally characteristic sweet floral lavender aroma, with a slight camphor note.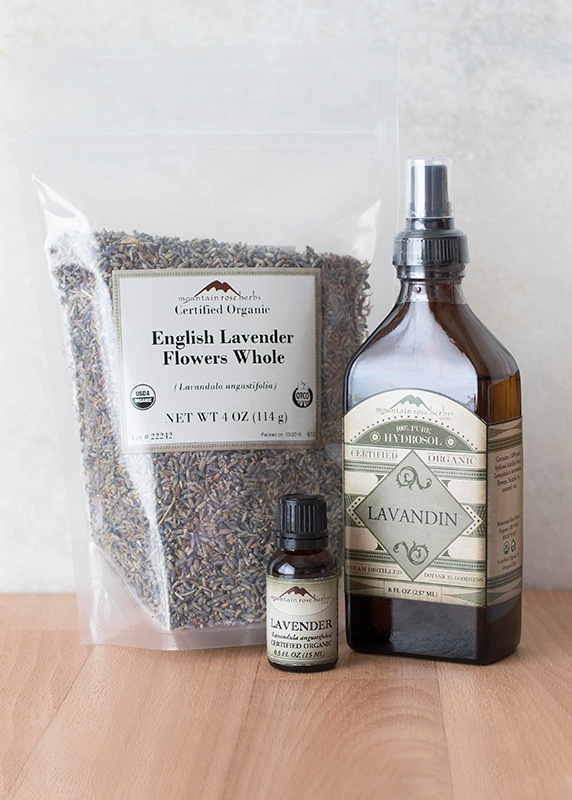 Visit our website to see all of our wonderful Lavandula products!
Organic Lavandin (Lavender) Flower Powder (Lavandula x intermedia)
Organic Lavandin (Lavender) Hydrosol (Lavandula x intermedia)
Organic Lavender Essential Oil (Lavandula angustifolia)
Organic Lavender, Spike Essential Oil (Lavandula latifolia)
Lavender 40-42 Essential Oil (Lavandula angustifolia)
Lavender Skin Cream