Exciting news!
We have added two books from the award winning author Stephen Harrod Buhner. One of the leading voices in promoting the benefits of herbal medicine, Stephen is the author of fifteen books on nature, indigenous cultures, the environment, and herbal medicine. His work has appeared and been profiled in publications throughout North America and Europe including Common Boundary, Apotheosis, Shaman's Drum, The New York Times, CNN, and Good Morning America. Stephen lectures yearly throughout the United States on herbal medicine, the sacredness of plants, the intelligence of Nature, and the states of mind necessary for successful habitation of Earth.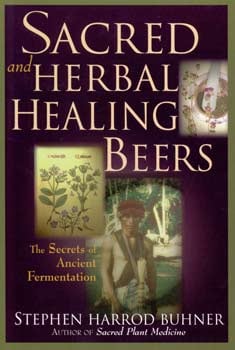 Sacred and Herbal Healing Beers: The Secrets of Ancient Fermentation
Ancient beers were quite different from what we know today. This beautiful and provocative exploration of the sacredness and folklore of ancient fermentation is revealed through 200 plants and hive products. It includes 120 recipes for ancient and indigenous beers and meads from 31 countries and six continents, and the most complete evaluation of honey ever published.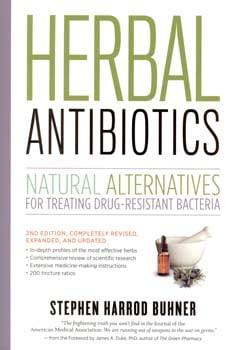 Herbal Antibiotics: Natural Alternatives for Treating Drug-Resistant Bacteria
This essential guide to building your natural defenses against drug-resistant bacteria is an important book for anyone interested in natural health care. Stephen Harrod Buhner offers conclusions that plant medicines should be our first line of defense against resistant infections. His indispensable reference explains the roots of antibiotic resistance, explores the value of herbal treatments, and provides in-depth profiles of the most reliably effective herbs, giving you the confidence to identify the best herbal formulas and make medicines yourself.
You can find these books and the many other titles we offer by visiting our Books page.
Happy reading!