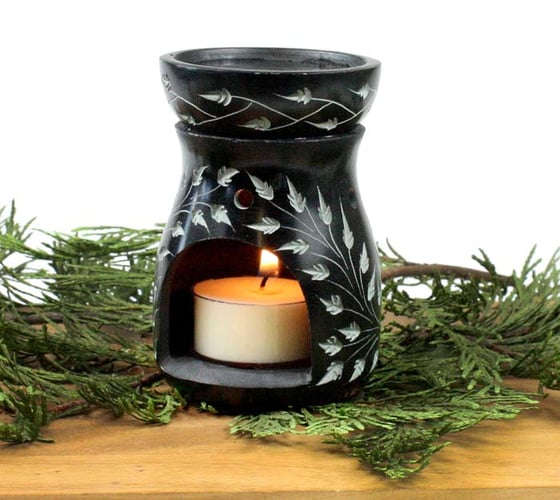 We can hear your "ooohs" and "ahhhs" over this loveliness from here!
This elegant one-piece essential oil diffuser is made of pure hand carved black soapstone and features a striking leaf and twig pattern that swirls around the piece. To use, simply place a few drops of your favorite essential oil or blend into the bowl with a little water and ignite a tea light in the bottom for the ultimate aroma experience. At just 3.75" tall and only 2.5" in diameter, its small and sleek design easily compliments any bedroom, desktop, or bathroom. Because these beauties are handcrafted, the patterns will vary slightly between diffusers, making each piece truly unique.
Find them on our website here!